Free Time? What's that?
Basketballs dribbling, cheerleaders shooting, students anxiously awaiting results and the candidates nervously waiting to hear their names called. It's that busy time of year, the night many students have been waiting for, and the evening of proclaimed royalty. Homecoming is quickly approaching.  
Homecoming became an annual tradition at NKU back in 1974, when the first queen obtained her crown, and has been a tradition ever since. Over time, adjustments to the royal party were made. In 1985, the first king was announced to walk next to the queen, and in 2002 the prince, princess, duke and duchess were added, according to NKU's homecoming website.  
Homecoming here on campus includes not only Greek life but any organization that chooses to take part in the festivities.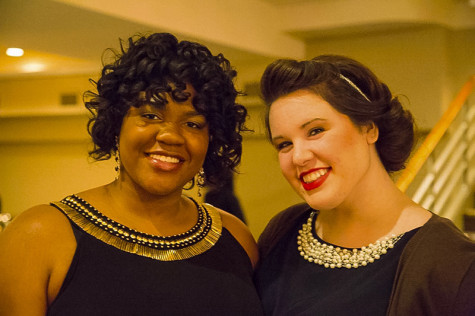 "There are 24 organizations currently involved, all of which are allowed to nominate one candidate for each role," Leah Kelly Koch said, Coordinator of Student Engagement. "These candidates do not need to be associated with any group; as long as they are nominated, they are on the ballot. From there the duke and duchess will be chosen by the student body, and the top 10 candidates will be chosen."
According to Koch, the preparation for homecoming is much more demanding than what many would assume.
"There is a lot more in the background than what most people realize. My job is to oversee not only homecoming and student organizations, but to assist with the Activities Programming Board," Koch said. "The Activities Programming Board is actually who is in charge of homecoming. So, last year they appointed someone who would be the director of Homecoming. They discuss what happened last year, what they need to maintain tradition with, and what they can do to bring livelihood to this particular week of events."
This year's theme, chosen by the director of Homecoming, Natalia Weekly, is "Norse Jam," in honor of the 90s movie "Space Jam."
"We have to work from the ground up. The hardest part was choosing the theme," Weekly laughed. "[We had] to try to think of ways to incorporate the Norse spirit and get students engaged. It took me forever, but it was fun."
Norse Jam is NKU's way of incorporating the role of Division One that the university now has to play.
"We want to kind of be that extra push to remind everyone of this [role]," Koch said.
Last year's theme revolved around Hollywood and "stepping into the scene" of being a part of a new athletic division.
"So, with us using Norse Jam, this is our way [of saying] 'Don't give up on us,' and showing that we are this diamond in the rough," Weekly said.
Part of homecoming week's festivities include decorating helmets and painting windows for points, along with raising money for The Cure Starts Now Foundation, which assists with research in finding a cure for pediatric brain cancer.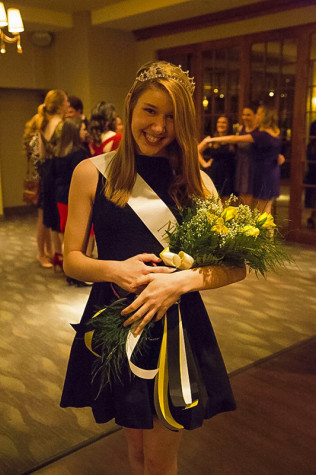 "What excites me most about NKU's homecoming is the enthusiastic atmosphere it brings to our campus. I believe Homecoming helps build Norse pride in the students," Anna DiFrank, queen candidate, said in agreement.
Voting for the candidates took place on Jan. 20 and 21.
The Gala, the designated dinner, will be held in the Student Union ballroom on Feb. 5 at 6 p.m. where the duke and duchess will be announced along with the other top five candidates. From there, these candidates will have to proceed through an interview process, and the king and queen candidates will then write an essay and answer a question that helps the judges see who they are as an individual.
The queen and princess will be announced on Feb. 7 at 7 p.m. during the halftime of the women's home game. The king and prince will be revealed also at 7 p.m. during the halftime of the men's home game. Anyone with a ticket may attend.