Music department gains new voices
Two professors have arrived at NKU this year bringing new and exciting ideas such as operas and exhibitions. If you haven't met them yet, here is some information about who they are and where they come from.
Jason Vest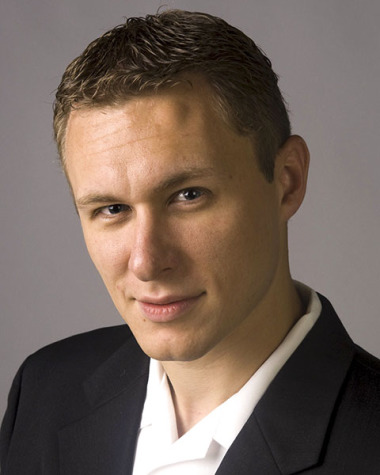 Jason Vest is one of the new additions to the music department. Vest comes from teaching at Eastern New Mexico University where his family is still located and waiting to move to the area.
Vest, an Indianapolis native, attended Butler University for his undergraduate degree.
"Performing was my first love," Vest said. "I was performing since I was ten years old."
Vest teaches vocal pedagogy which is the method of teaching voice and applied lessons with 13 students.
He received his masters degree from Brigham Young University in Utah.
"Through BYU, I went to an opera program in Austria during the summer," Vest said.  "At that program, I worked with Everett McCorvey who is head of the voice department at UK."
McCorvey then recommended that Vest go to BYU for his doctorate. Following that, Vest taught at Eastern New Mexico University for six years. The position came up for NKU and Vest thought to apply.
"It has lots of performing opportunities,"  Vest said. "It was a perfect fit."
Vest is bringing more opportunities and new ideas to NKU already this year.
"We have a very young group right now," Vest said.  "We're planning on building up the program again."
Vest is part of the Vocal Arts Ensemble which is a professional choir here at NKU. He is also singing several ensembles around here and at the university.
He is directing two one-act operas in the spring, "Dr. Miracles" and "The Four Note Opera". Both are comedies and Vest feels that the audiences will really enjoy it. The cast will be made up of students and will take the stage on March 27 and 29.
"I think it will be something that people who haven't been to opera before will be able to really appreciate," Vest said.
Vest also writes for the "Classical Singer", a magazine for classical singers and musicians. Best wrote an article about Eastern New Mexico Univeristy.
Kimberly Gelbwasser
Kimberly Gelbwasser is another new professor in the music department. She has traveled around the country attending many different universities.
Gelbwasser attended Northwestern University, outside of Chicago for her undergraduate degree. She then attended the College-Conservatory of Music (CCM) at the University of Cincinnati, where she taught privately throughout the Greater Cincinnati area.  Then she taught at North Florida University in Jacksonville, FA. Gelbwasser then moved to San Francisco Bay to teach, then Eastern New Mexico University.
Now she's in Northern Kentucky teaching here at NKU. Her start in music came when she was a 6-year-old.
"I used to stand on mats to be able to see over the piano," Gelbwasser said describing that she was too short at that age to reach the piano.
Gelbwasser began taking voice lessons in sixth grade, where the passion of one of her voice teachers was infectious.
"I had a voice teacher who really inspired me, who was a huge mentor of mine," Gelbwasser said. "Her name was Danae Papageorge"
Gelbwasser said Papageorge taught her so much about music that she decided to pursue a music career.  She keeps a CD of Papageorge with her in her office to remember her.
"I owe my life and music to her," Gelbwasser said. "And a very supportive family."
Gelbwasser is also well-versed in piano and some flute.
"I left my flute in the high school cafeteria and someone stole it so that was kind of the end of my flute career," Gelbwasser said.
Gelbwasser teaches diction at NKU and this semester her class is learning English, Spanish, and Italian. Next semester she will be teaching French and German. She also teaches thirteen applied lessons which are private voice lessons.
Gelbwasser says that she found teaching to be a good fit for her.
She is preparing for performance recitals this year, one of which will be in October with the Corbett trio.
In February, there will be a Valentine's weekend about Emily Dickinson poetry at NKU.
"There will be an art exhibition and a reading of all of her poetry that weekend," Gelbwasser said. "I'll be doing a recital of all of Emily Dickinson's text set to music with Ingrid Keller who will be coming from Oregon. She used to teach here."
On Oct. 7 Gelbwasser is planning a stress-relief yoga class for the music department. There will be some workshops on the stage and she hopes that next year it could transform into a special topics class.
"The neat thing about being here is there is a lot going on… There's a lot of collaboration within the music department," Gelbwasser said.