Sneak a peek into this spring's art exhibits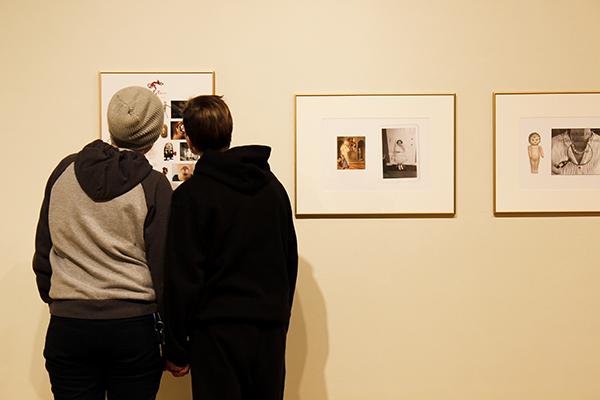 Modern artistic expression using technology, bronze work and even mini waffle trucks are all a part of the eccentric range of pieces which can be found in the current Full and Part-time Visual Arts Faculty exhibition gallery.
This diverse range of pieces are a part of the first of five shows displayed in the Fine Arts Galleries.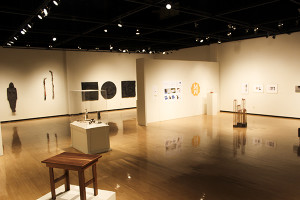 Full and Part-time Visual Arts Faculty Exhibition
There are 22 full and part-time faculty involved in this year's show, according to David Knight, director of Exhibitions and Collections.
"One of our main things for the faculty show is really to show, to the students and to our  university, creative things we're working on when we're not teaching," Knight said. "It's part of our profession and we need to be creative and work on our work."
There are many mediums including paintings, charcoal and photography seen throughout the gallery.
"Since I started teaching at NKU in 2001, I've exhibited in every faculty show and on two occasions I've had solo shows in the NKU galleries," said Kevin Muente, a faculty member at NKU.
The Faculty Exhibition is on display now through Feb. 7 in the Main and Third Floor Galleries in the Fine Arts building.
'Revealed' Exhibition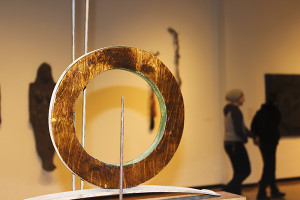 Joell Angel-Chumbley, Laura Martin and Nancy Willman are all local, professional artists in the Cincinnati area whom Knight and a committee found through submissions that they received for various ideas for exhibits.
"One of our gallery committee members knows the artists locally and has worked with them," Knight said. "We do all of our shows one to two years in advance, so the proposal came in the fall of 2012."
Because proposals for all galleries are received in advanced, contracts are completed so that the artists have six to nine months to complete new work.
"It will be a combination of large format photography and sculptural found object work," Knight said. "The photography will be focused on textures and natural things around us."
The gallery will be on display from Feb. 13 through March 7, in the Main Gallery and Third Floor Gallery in the Fine Arts building.
Juried Student Exhibition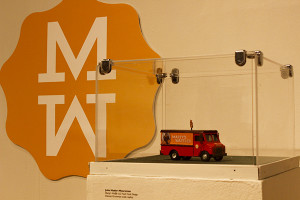 For the Juried Student Exhibition, a call to students is placed and students are able to submit up to five works. Once the works have been submitted, a juror comes in and selects that pieces that will be displayed, Knight explained.
According to Knight, there are usually around 300 pieces submitted, and the juror will select between 100 and 130 to be displayed.
"It's not what the juror likes per say, we want them to pick the best types of work," Knight said. "We want them to pick out the ones that really stand out."
Once the exhibit is up, the juror will come back and give 10 awards; one for best of show and nine honorable mentions.
The Juried Student Exhibition will be on display from March 20 through April 4 in the Main Gallery and Third Floor Gallery in the Fine Arts building.
BFA Senior Exhibition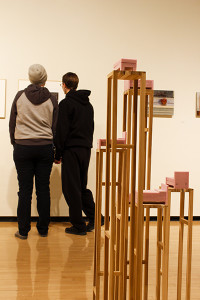 All Bachelors of Fine Arts seniors are required to have an exhibit in this show in order to graduate, according to Knight. This semester there will be 10 students that are a part of the exhibit.
"I am looking forward to the BFA shows," Muente said. "I'm excited to see what the students make in the next couple of months."
According to Muente, the students are required to meet with about three faculty members to help them with some of the decisions students will be making about their shows.
The two BFA Senior Exhibitions will be on display April 10 through April 18 and April 24 through May 2 in the Main Gallery and Third Floor Gallery in the Fine Arts building.