Dreams change but the journey continues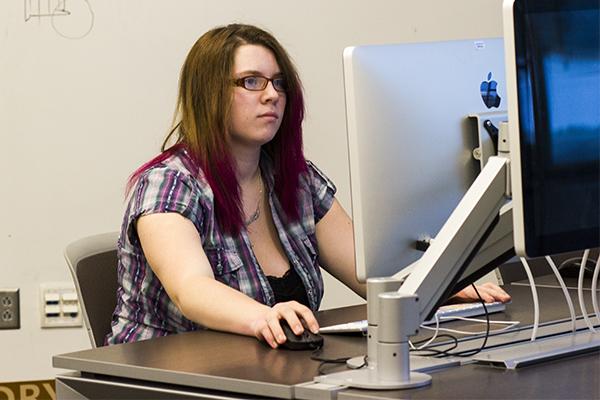 Think about it. What were you dying to be when you were just a child? Maybe an astronaut? Or a famous musician?
How about now? Does who you are now measure up to who you wanted to be as a kid?
"50-70 percent of students change their majors at least once, most will change majors at least three times before they graduate," according to the University of La Verne careers site.
And those career goal changes are just while in college.
At NKU the most popular majors (besides those who are undeclared) are organizational leadership, computer information technology and nursing.
After college, about 27 percent of graduates have a job closely related to their major, according to the U.S. Census Bureau.
But do these numbers even align themselves with peoples' childhood goals and dreams?
According to Career Bulider, "36 percent of college-educated workers said they wished they chose a different major."
For three NKU students, time has changed their dreams of being pharmacists, teachers and even zookeepers. But what happened to those dreams and why?
From the ER to PR
When Nonsikelelo Sibanda, now a senior public relations major, was younger she wanted to be a pharmacist.
"I was always sick growing up and spent a lot of time at the hospital and pharmacy," Sibanda said. "Eventually those pharmacists looked amazing to me because I saw them as healers, somehow not knowing the medicine was the healer."
However, as Sibanda grew up, she became more interested in the world of public relations.
"I like being able to convince people that certain products or brands are good, even when they are not," she said. "I love having the power of persuasion."
Sibanda said she wants to go into public relations because she is good at dealing with the public and has always been able to change someone's view on a topic.
She also feels that a pharmacy wasn't going to work because she doesn't like science and she felt there were too many science classes.
"I love my choice and I'm happy I decided to go with PR," Sibanda said.
Sibanda feels like NKU has given her more of a chance to get a job.
"Through the PR program here, I have been able to work with a number of clients and get hands on experience of the PR world," Sibanda said.
With Sibanda's major, here at NKU, she doesn't endure as many sleepless night as she would when she was studying pharmacy.
From the literal to the concrete jungle
Another student who had very different aspirations growing up was Cassidy Hill, junior Spanish and German double major.
Hill wanted to be a zookeeper.
"I had always loved animals and I thought working with them would be pretty cool," she said. "I think it was because I wanted to work with the lions. They're my favorite animal."
However, now Hill has chosen a different path, that she hopes will lead to something in the business world and hopefully allow her to travel.
"My interests and goals have just simply changed. Although, I still think being a zookeeper would be pretty cool," Hill said. "I'm striving for a more business-oriented type of career."
From designing lectures to designing the web
Emile Lubeck, now a visual communication design major, wanted to be a teacher when she was younger.
"The part I liked the most was that I would get summers off," Lubeck said.
As the years went on, her career aspirations changed to web design.
"The reason that I changed was because I don't like children anymore like I used to," Lubeck said.
Lubeck loves her major because she is in control of what she creates.
"I have free reign about my choices and I'm very detail-oriented," Lubeck said.
As soon as Lubeck graduates from NKU, she has an internship lined up with the city of Lexington.
"I will be working under people who are in charge of making sure that everything on the site is current," she said.