International students adjust to on-campus dining options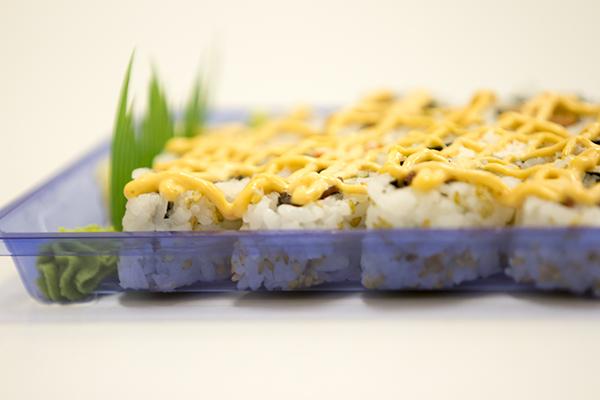 Originally from the town of Al `Uyun in western Saudi Arabia, Ahmed al Asheen began attending NKU in fall of 2012 as an engineering major. And besides facing difficulty in his area of study, al Asheen came to realize another obstacle he would face in his time at NKU– adjusting to the food.
Coming from an entirely different food culture, al Asheen stuck to the familiar at first—namely, pizza, for his first few weeks at the school.
"In the beginning, I had to order from restaurants because I didn't know where to get similar food, or almost similar food," said al Asheen. "In the beginning, me and my friends used to order pizza—always pizza, pizza, pizza. Then we decided to come here for lunch."
Other restaurants, like nearby Chipotle, supply somewhat familiar meals—bowls with chicken,vegetables and rice, for example, which al Asheen described as a typical Saudi lunch. Now, al Asheen favors the Mondo Sub location for lunch in the Student Union.
Abstaining from food and water for the day as part of a religious fasting practice, he seemed unfazed by the smells and sights of eating and drinking students moving about the Student Union.
He doesn't have to participate in his day of fasting, but he wants to, al Asheen said.
"It's okay," he said, smiling as he refused coffee and explained the significance of the act of fasting. "It's not too hard."
A practicing Muslim, al Asheen observes religious fasts like this and longer, such as the annual, month-long fast of Ramadan. During Ramadan, the fast is broken daily just after sunset, traditionally with the consumption of dried date fruits followed by a meal. As campus eateries do not supply these, on-campus resident al Asheen relies on food from off-campus sources to break his fast in the traditional manner.
As a full-time student, al Asheen finds it difficult to fit in regular meals where he was once accustomed to home-cooked food prepared by his mother and sisters. When mealtimes are feasible, however, even the traditional American meal structure has taken a bit of adjustment.
"For example, last Ramadan I had to eat only snacks and stuff because I didn't have time. I had exams of course," said al Asheen. "I'd just eat dates. In my home, people eat [dinner] later; eight thirty or nine, sometimes 10."
"Yeah," he said, with his expression softening when asked if he missed the foods of his home country. "I do."
Junior business student Hyewon Kim began attending NKU in the fall of 2013, and has struggled less with the difference in mealtimes. She is accustomed to dinner at the familiar hour of 6:00 p.m. Having moved from Seoul, South Korea only months earlier, she described her nervousness at eating American food daily after living a life which included such foods only occasionally.
"For me, American food was kind of for hanging out," said Kim, glancing around at the
abundance of eateries within the Student Union.
Kim said she doesn't think of American food as a meal for every day.
"It's very good, but it's a little bit salty for us," said Kim. "We always ask for just a little salt."
The South Korean diet, according to a study released in 2012 by the U.S. Department of Agriculture Rural Development Administration, is considered quite healthy by nutritional researchers. In an experiment ranging from 2009 to 2012, the traditional Korean diet was more effective, even than FDA nutrition guidelines, in lowering harmful cholesterol levels.
"For me, the food is very good," said Jeong Yi Park, another South Korean exchange student majoring in business. "American food is not unusual in Korea, but we eat rice and other smaller dishes. Usually, here, we eat kinds of food with cheese that aren't good for health."
Health is matter that transfer student Soyeon Kang, a public administration major, worries about.
"I am very worried about gaining weight," said Kang. "Every day, you can eat hamburgers or pizza or macaroni or things like that. These days, I eat salad and fruits."
Kang frequents the Norse Commons dining hall near the residence hall where she lives, which supplies a fresh salad bar and other healthy options. When craving more familiar tastes, she said, she and friends might seek out a Korean restaurant or hibachi grill in Cincinnati.
Jeong Yi Park favors Student Union locations like Coyote Jack's Grill and Bangin' Burritos, where she enjoys quesadillas. These can't fill the void of the food she grew up with, however; smiling, she described her favorite Korean meal of chicken poached in a spicy sauce, known in Korean as dakdoritang
"It's kind of a different way of cooking," said Park. "I'd like the Korean food more than
American food. I miss it. I really miss it."