Unpaid internships may pay off in the end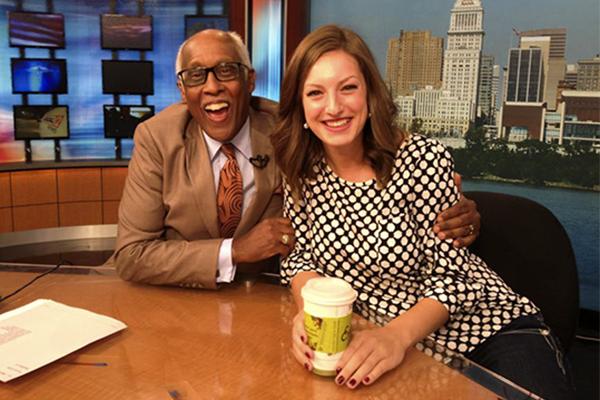 Is getting paid in experience enough motivation to accept an unpaid internship? For some, the so-called experience they gain is fetching a cup of coffee or making copies. For others, valuable insight to their fi eld of study, and a job, is actually gained.
Imagine waking up at 2:30 a.m. to get ready for the day. After a quick shower and cup of coffee, it's off to the local T.V. station by 4 a.m. until 9 a.m. to work without ever seeing a paycheck. After that, you've got class, and then you're off to another job for the rest of the evening.
To Caitlin Centner, a senior journalism major, this is not just a hypothetical scenario – this is her reality.
Centner interned last summer at Local 12 when her executive producer asked her to apply for an open position. She ended her internship early and immediately began training as a production assistant, where she now works the morning show.
"I feel like the importance of it [the internship] was being there and seeing what the work environment was like," Centner said. "You get a feel of whether it's something you want to do or not. It sounds stupid, but I get there at 4 a.m. and absolutely love what I am doing. I know it's crazy hours, but it's what I want to do with my life."
According to National Association of College and Employers, both interning and obtaining a bachelor's degree increase the likelihood of getting a job after graduation. However, the group warns, neither guarantees anything: unpaid internships are beneficial, as long as the company does not use you or take advantage of your services, which is something students need to be aware of.
"I think experience is experience. You could have a paid internship that is not high-quality," said Shirl Short, associate director of Career Services at NKU. Short said issues derive from unrealistic expectations, so it's important to communicate with the employer and figure out what your priorities are as an intern.
Career Services at NKU offers a program called Norse Recruiting, which has relationships with 2,800 employers that are looking for interns/co-ops as well as part-time and full-time employees. Short said students have a faculty coordinator that helps them come up with learning objectives, a journal, reflections, evaluations and other requirements, which help enhance the quality of internships through NKU.
Amber Myers, a senior double-majoring in electronic media and broadcasting and journalism, worked two unpaid internships in Cincinnati and Sydney, Australia. Myers already had a business degree when she took her internship with Channel 9 WCPO in Cincinnati.
"I wanted to know if sports journalism was something I was interested in before I went back to school and it [the internship with WCPO] helped me realize that it was and that's what prompted me to go back to school… So it really was very helpful," Myers said.
However, at her internship in Sydney, Australia, Myers sold commercial time slots for Channel 7 News. She said she made the company hundreds of thousands of dollars in revenue and received no compensation. Myers was later offered a job with the company, but turned it down due to it being so far from home.
Fox Searchlight is just one of many companies who have been sued by interns. According to a memorandum from the New York Southern District Court, two of the interns who sued did not receive pay or college credit while working on the fi lm Black Swan from 2009-10. Both interns worked up to 50 hours some weeks on the movie, which grossed over $100 million in the US, according to the Internet Movie Database.
Short suggests that students need to remember to use their best judgment, communicate with employers and utilize the advisors and career counselors NKU has to offer so that they don't end up with a bad experience.