Students display findings on assumptions through word art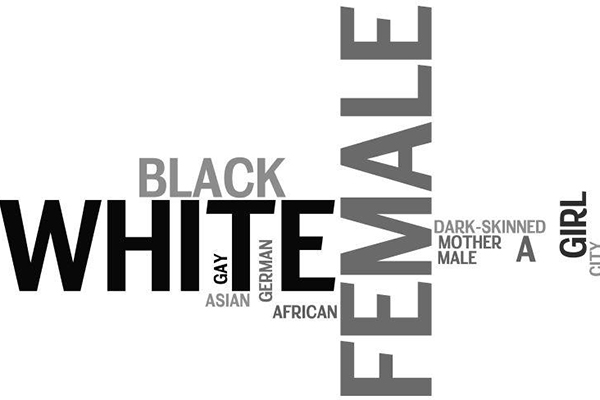 This semester a race, gender and theater class took to the student body to learn a little about assumptions.
Daryl Harris' race, gender and theater course was tasked with coming up with a project that could be publicly displayed, which demonstrated the things they learned to help better citizens. Harris merely guided his students through the process, they all had to agree upon the idea of the project.
"It helps them practice coming together and agreeing upon one particular project," said Harris.
Three ideas were developed and the final project was decided upon by the classmates in a self-governed manner.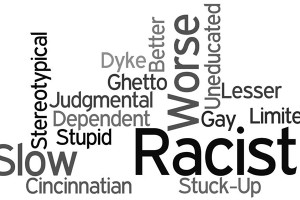 This semester they decided upon a survey randomly handed out to students on campus. The survey featured two sentences with fill-in-the-blank spaces for students to fill: I'm tired of people assuming that because I'm (   ), I'm (  ). I'd rather they assumed I'm (   ).
"Assumptions can be hurtful, people aren't always what they seem to be," said Kyle Taylor, a student in the course.
Once they'd gathered their answers they compiled them into Wordles or word art displays that make the most popular answers the biggest. Taylor was most surprised by gender being the more common response on the first question than race.
"More assumptions generally come from race than gender, so that really surprised us," said Taylor.
Harris is very impressed with this semester's accomplishment with the project. In the past many classes had done something web-based for a public display, but this semester they truly made it public and expanded the concept of community. Harris believes their idea "truly broadened the definition of the public forum."
"It's about being more than a project, it's meant to be an experience for both the class and everyone who sees the displays," said Harris.
The three word art displays will be posted in various spots throughout campus.
About the Contributor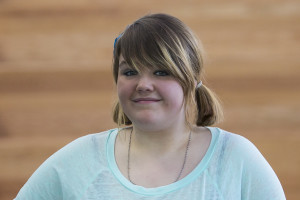 Nancy Curtis, Editor-in-Chief
Nancy is a senior pursuing a Bachelor's degree in journalism with a minor in popular culture. At The Northerner she formerly held the positions of staff...