Student takes his chances on stage as stand-up comic
Nerves begin to bubble in Jake Free's stomach as they announce his name to come up on stage next. Once he reaches the stage and begins to speak into the microphone the nerves seem to ease, but it's not until the laughs echo throughout the club that he feels truly comfortable.
Free is a stand-up comedian who frequents the Go Bananas Comedy Club for open mic night. Comedy started in Free's life when he was just 15, when his mom would drop him off at Go Bananas. His first performance was filled with nerves.
"I didn't really know what I was doing. I remember standing in the back of the room while the comic before me was on stage. I couldn't listen to his jokes," Free said.
He pushed through it though and was able to deliver his first stand-up routine with quite a bit of success. His material comes from his real life and his experiences.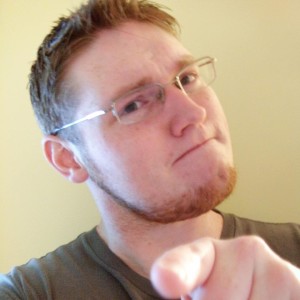 "Jacob is the living embodiment of a Cohen Brothers movie. You want to root for him to succeed, but you're also anticipating whatever horrible luck is bestowed on him," Vincent Holiday, friend and fellow comedian said.
Holiday said Free is fearless both on and off stage; he's not afraid of how people will judge him on stage. This fearlessness gave Free the nickname Jake Free or Die Hard. That fearlessness truly impressed another comedian Dave Webster who remembers meeting Free at an open mic night at Midway Cafe in Fort Thomas.
"[His performance] was actually inspiring, because I was way older than him and was terrified to perform in front of that bunch of unruly folks," Webster said.
Webster couldn't believe that a 16 year old had the guts to walk into a bar and do stand up in front of a drunk audience. The fact that a 16 year old was let into a bar was a second thought on Webster's mind.
"Jacob has had many funny experiences that he takes to the stage and tells with his own awkward, hilarious delivery. He is a fun guy on and off stage," Webster said.
While his parents would rather see Free in a "real job," he sees himself using his comedy in his career. His real ambition is animation, particularly shorts where he can incorporate his jokes into the story.
"I want to have another way to communicate my comedy to people," Free said.