Students get creative in T-shirt contest, graffiti design wins first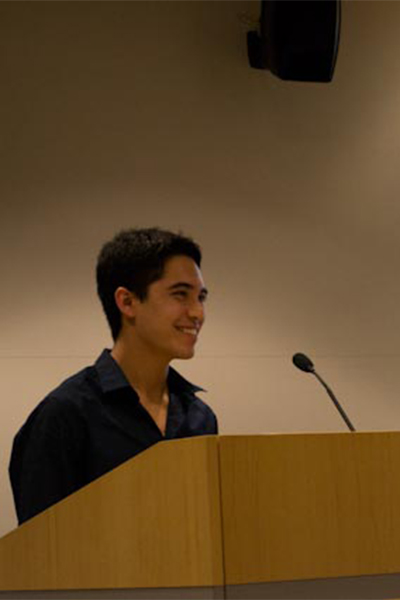 Up until March 27, students across campus participated in a T-shirt design contest working toward a goal of cohesion among students and student organizations. The winners were announced last week, with student Paul Kemp taking home the first place prize.
The event, put on by the Collegiate Entrepreneurs Organization (CEO) and MINjas, brought together art, finance, marketing and business students in a contest to create a clothing brand.
CEO is a student organization that encourages entrepreneurial relationships between students and organization on campus. For the contest, students of different studies all worked together to create a brand.
MINjas is a media informatics group at NKU that helped promote the event, collect votes and even had members submit designs.
There were altogether 27 designs submitted. Over 1,300 votes were cast on Canvas, a program developed by a member of MINjas for students to vote on the design of their choice.
Of the 27 designs, 10 were chosen for the event. Each student gave a presentation to a crowd of about 25 people and four judges.
The winner was junior Paul Kemp, whose design was based on poster graffiti.
"My philosophy was that I wanted to have something that was really minimalistic and simple," Kemp said. "That's something I had to sell the people on, because my design wasn't as intricate as some of the others."
Kemp said he has always wanted to get into graphic design, so this competition was the step to take.
"From this, I do intend to start my T-shirt company called Basic Clothing. I have always had a big passion for art, and more recently business. I was torn between the two and this was something that brought them together for me," Kemp said.
Gary Darna, NKU alum and co-founder of Complete Set, was a judge for the contest.
"I thought that it was really cool that everything wasn't strictly NKU based. It was more diverse, with different perspectives and designs," Darna said.
According to Darna, when he judged the designs, the marketability of it was a very important factor.
"The design needed to be something that would appeal to a wide audience, not just NKU students. It would need to be able to sell to a broader range of people."
Jason Hulett, president of CEO, hopes that in the future an online marketplace will be available for students to sell their T-shirts. For right now, anyone can pre-order the winning T-shirt for a minimum donation of $15.
Ten percent of all donations will go to the winner. The rest will go to CEO, which in turn goes to all of the different entrepreneurs that were involved. There is no limit on how much someone can donate for a shirt.
"This was a student-run event with student-run organizations," Hulett said. "We are very student driven."
Hulett said that it was the collaboration between CEO and MINjas that really made the event happen.
According to Hulett, this contest was a step in the right direction to meet the university's goal of cohesion between students and student organizations.
This was the first event of its kind on campus, but Hulett says there will be more.