Over 90 and still living it up: Local photographer brings exhibit to NKU
Right now aging probably isn't something on the mind of young college students; however, most of us have an older relative who we think of often.
Photographer and author Connie Springer thought of those older relatives and created the traveling exhibit "Positively Ninety: Interviews with Lively Nonagenarians." The display, showing in Steely Library until April 5, features photographs of active individuals in their 90s and their stories.
The idea began in 2007 when, for a freelance article, Springer interviewed an amazingly energetic 90-year-old neighbor. There she realized that the 90-plus crowd are still moving and they each have a unique story.
"People always know someone who's dynamic, who has a story to tell," Springer said.
After receiving a City of Cincinnati Individual Artist's grant to fund the work Springer began her quest of meeting 28 individuals who were staying active and "extremely engaged in the present" well into their 90s with stories of their own.
"It helps the people interviewed, who don't always get to tell their fascinating stories," Springer said.
From inspiring tales of a holocaust survivor, to the wise words of one woman who said "with a book she'd never be lonely," Springer gained new perspective on aging.
"My mother kind of shriveled as she got older, which gave me a negative view on aging. Now I have these people to be inspired by," Springer said.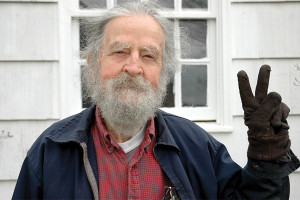 Springer's traveling display also led to a book of the same title, featuring her list of traits that she saw in every gracefully aging individual she met. She calls them the 20 Personality Traits of Lively Nonagenarians, which include having a sense of humor, relating to younger people and having a "nothing can stop me" attitude.
"A lot of them had to reinvent themselves, and they did it," Springer said.
Springer's exhibit has been in eight Cincinnati area locations, but this is the first university it's traveled to. Springer hopes that its presence on a college campus can give younger people the same positive perspective on aging that she has gained.
"I'm hoping for anyone to be inspired. Maybe [students] can even gain a deeper appreciation for their elders," Springer said.
While NKU is the current home for "Positively Ninety," Springer has high hopes for her exhibit to travel further; possibly even to a more national stage.
If you want to check out the exhibit "Positively Ninety" will be on display on the second floor of the Steely Library in the Eva G. Farris Reading Room until April 5. For more information on Springer's other works and book, visit her website conniespringer.com.
About the Contributor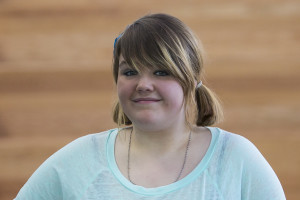 Nancy Curtis, Editor-in-Chief
Nancy is a senior pursuing a Bachelor's degree in journalism with a minor in popular culture. At The Northerner she formerly held the positions of staff...