Add excitement to the weekend
And we're back! The four-week winter break often leaves students feeling antsy and almost relieved to get back on campus. But the worry sets in when Friday rolls around and the question "what is there to do in this boring town?" starts circulating. Fortunately for Northern Kentucky University students, they are in a prime location to hear live music almost any night of the week. Whether it's in one of Cincinnati's venues or in one of Northern Kentucky's growing number, it's easy to find the place that's right for you.
When deciding on a venue, there are many things to take into account — genre, size, age, price, atmosphere, dining. The following are five venues in the Northern Kentucky area that offer live music to college students.
The Madison Theater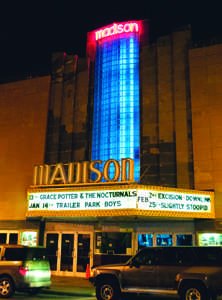 This true concert venue is located in downtown Covington. The Madison Theater offers concert-like atmosphere as compared to the lounge/bar setting. The local and national music acts include a little bit of everything ranging from rock, country, rap, pop, techno and indie. Shows are open to all ages unless otherwise noted. The only price to pay is for your ticket, which is dependent on the act playing that night. There is no cover charge. Upcoming acts include Grace Potter and the Nocturnals, The Subsonic Tour, Yonder Mountain String Band, Slightly Stoopid, moe. and Bassnectar. For more information or to buy tickets visit www.madisontheateronline.com or call (859) 491-2444.
Northside Tavern
The Northside Tavern offers alternative and indie music with some acoustic, bluegrass, Americana and jazz. Many of Northside's acts are local artists. Situated in Cincinnati, the tavern is open every day as a bar and there is usually an act playing nightly. All shows are free and start at 10 p.m., making them very accessible to college students, but the tavern is always 21 and up. Along with live music, Northside Tavern has happy hour Monday through Saturday from 5-8 p.m. Although they don't serve food in-house, the tavern allows customers to bring or order in their own food from surrounding restaurants. Upcoming shows include Leopard Messiah, Walk the Moon, The Pass, Shawn Elsbernd Quartet, Wade Baker and The Tillers. For more information concerning dates and bands visit www.northside-tavern.com.
The Blue Wisp Jazz Club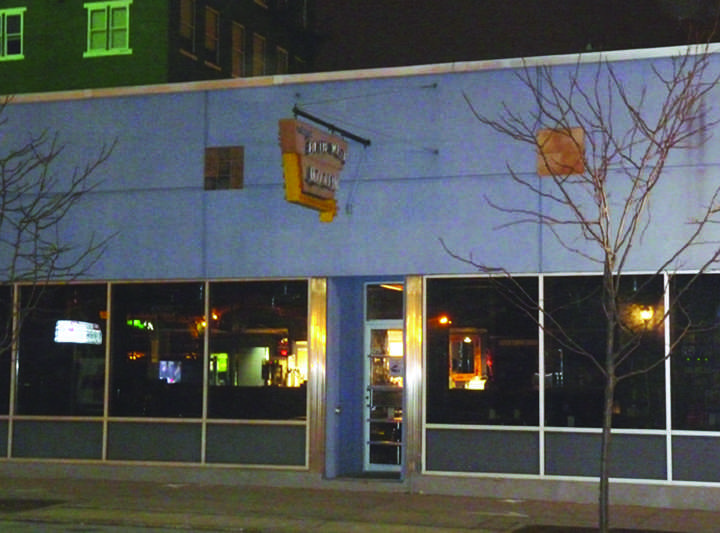 For a different concert atmosphere, head to The Blue Wisp Jazz Club in Cincinnati. Local, regional and national bands come to the Blue Wisp to play anything from jazz, big band, blues, reggae, Latin, hip-hop and sit-in jam sessions. Every night is different and every night there is an act in-house. All shows are open to all ages and it's college-student-friendly, according to club worker Ed Felson. The entrance price varies from $5 to $10 depending on the act, but on $10 nights, students get half off with a valid student ID. The Blue Wisp has a dance floor that offers itself up to swing dancing. This quality gives the Blue Wisp a true jazz club/lounge feel. The dining menu is small, but offers classics like nachos and pizza. Some upcoming acts include the Blue Wisp Big Band, Pat Kelly's Groove Organizers, Thomas Matta, Young Lions High School All Star Jazz Septet and Ron Jones Quartet. For more information go to www.thebluewisp.com or call (513) 241-WISP.
Southgate House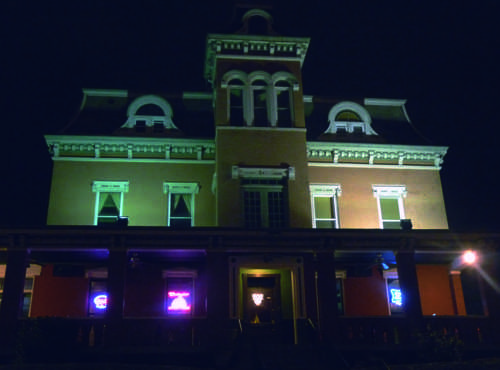 The Southgate House is not only a Kentucky historical masterpiece, but it has also been credited as one of the best music venues in the country. Directly across from Newport on the Levee, the Southgate House is home to three different rooms: Juney's Lounge, the Parlour and the Ballroom. The Parlour and Ballroom are only open when there is a show, but Juney's Lounge opens every day at 3 p.m. The age requirement for Juney's is always 21 and up. In the concert rooms, it's usually all ages, but depends on the show. Southgate House brings in every type of music, but is known as being the place to see up-and-coming artists. Price-wise, Juney's is no charge, and the Parlour and Ballroom vary from $5 to $15.
"It's the only club in the region where you could blindly walk in any day of the week and have a pretty good chance of seeing and hearing something interesting," Mike Breen of CityBeat said. For more information on Southgate House visit www.southgatehouse.com or call (859) 431-2201.
Bogart's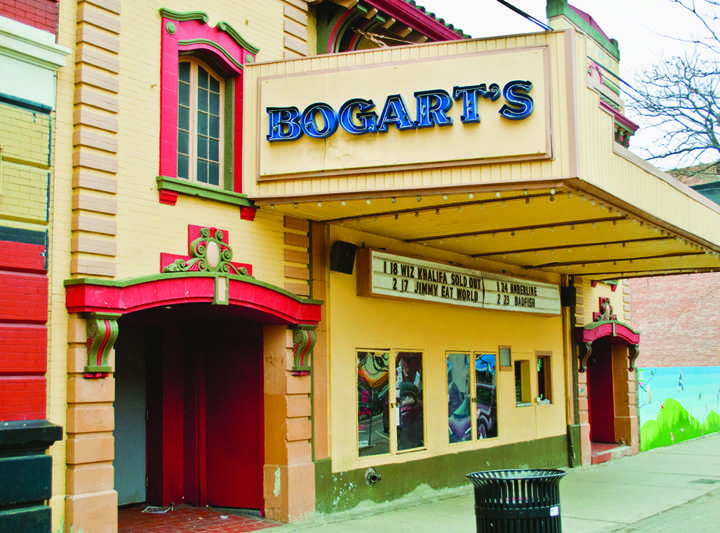 Bogart's is a classic music venue in downtown Cincinnati that brings in more nationally known acts of all genres from rock and pop to urban and country. Open year-round and every night at 6 p.m., Bogart's offers the bar setting a non-show night, and the theater atmosphere when a band takes the stage. The shows are open to all ages unless otherwise noted. There is no cover charge to get in, but tickets are required for shows. When national bands come in, the main floor can become packed, but the balcony offers more viewing room. On non-show nights, televisions are stationed to local and professional sporting events, and the bar stays open until last call. Upcoming shows at Bogart's include Wiz Khalifa, Anberlin, Circa Survive, Jimmy Eat World and All Time Low. For tickets visit or call the box office at (513) 872-8801, and become a fan on Facebook at facebook.com/bogartsshows for more information.

Story by Claire Higgins