Jackson on local fare
Jeremy Jackson and Jeremy Jackson
September 22, 2009
Filed under Arts & Life
Hang on for a minute...we're trying to find some more stories you might like.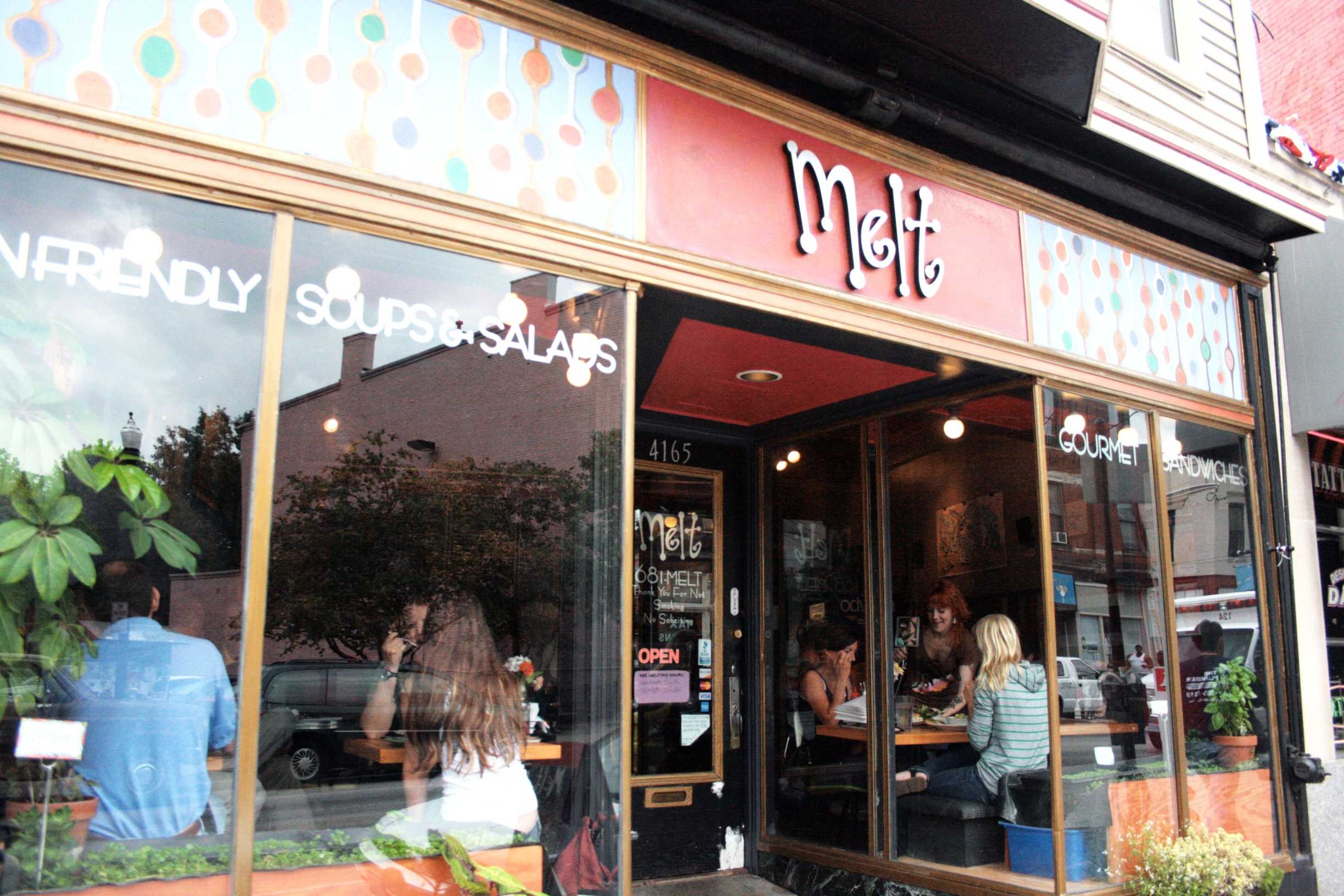 Melt Eclectic Deli in Northside
Situated in the section of Cincinnati known as Northside, Melt Eclectic Deli is true to its name in offering an almost endless menu of vegetarian/vegan entrees.' Featuring a vast array of gourmet sandwiches and salads, the deli is especially known for its unconventional pairings of ingredients, such as their Rudy's Nachos which blends mozzarella, cheddar cheese, chili (vegan or veggie) and pico de gallo–all atop a heaping mound of Sun Chips. '
They also boast an assortment of fresh soups such as white bean with faken baken (made from Tempeh, a soy based meat substitute). Although most items offered at Melt are vegetarian, almost everything can be whipped up via a vegan twist.
As for the carnivores lurking in the bulwark, turkey, chicken and roast beef round out the menu for a few sandwiches, too. While Melt was established just four years ago, they have already received some local notoriety, such as being voted best sandwich and best vegetarian of 2009 by CityBeat.
The main dining area is as varied as the menu itself, offering up retro-style seats and tables, spread throughout the 1920s architecture of the building that is in keeping with the common theme that gives Northside its signature look.
The foods being dished up at Melt are more expensive than the typical deli venue, about $20 for two, but the menu emphasizes freshness in everything they serve up. And they go the extra length to account for every eating disposition that exists, making the experience well worth a few bucks more.
Foods to try: Got to try Rudy's Nachos ($7.95) and the Blue Gingered Pear salad ('frac12; salad $5.95, Full $8.75): has spring mix topped with toasted walnuts, with gorgonzola and gingered pear slices, and drizzled with maple balsamic vinaigrette. Also a great melted sandwich is the Lingo ($7.95): contains pesto, roasted red peppers, baby spinach and goat cheese melted on focaccia bread.