Once a dancer, always a dancer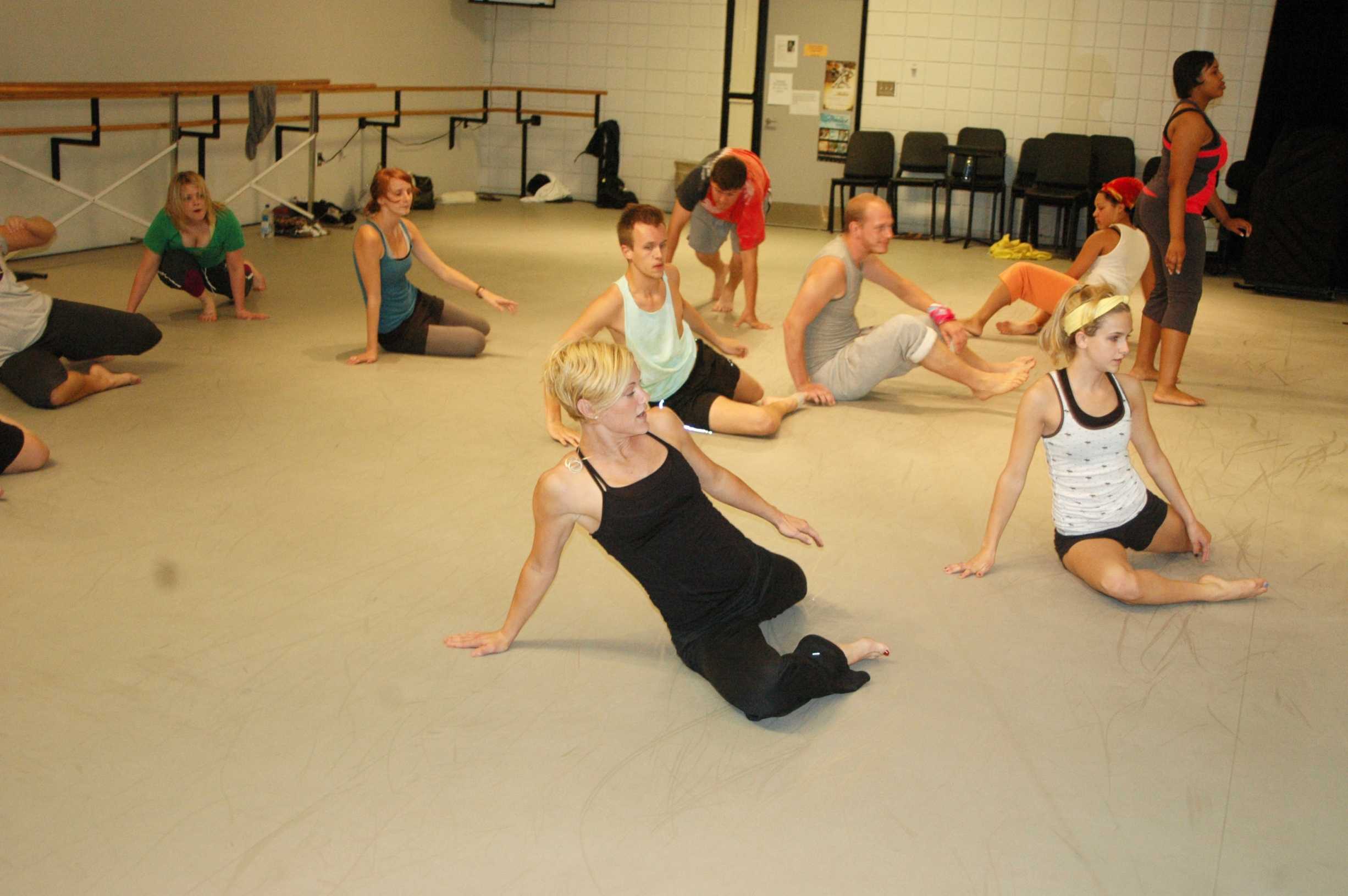 Justin Mattingly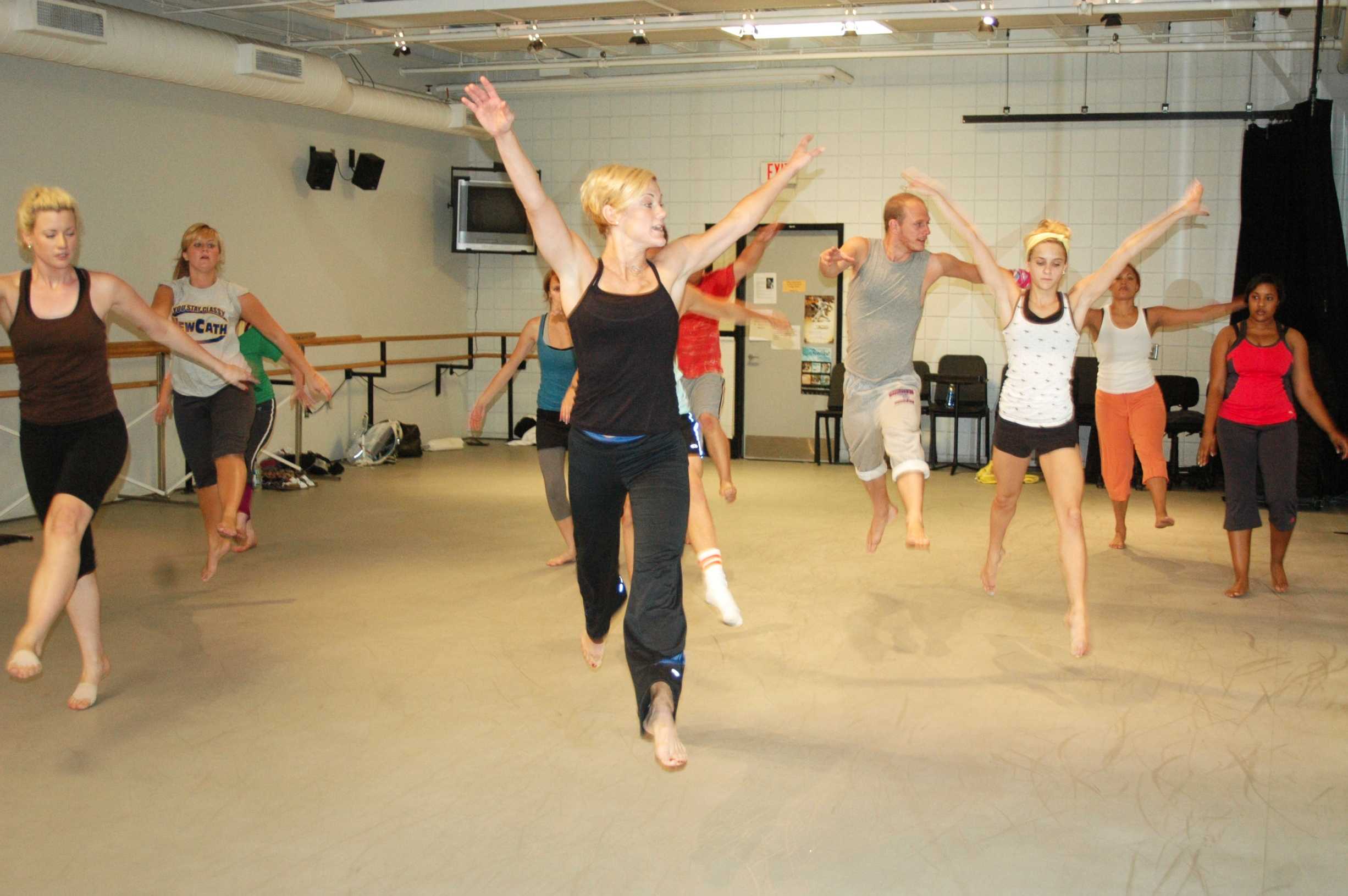 Justin Mattingly
After a draining dance career, Heather Britt quit what she loved the most. However, something was missing and her spirit was lacking. So she decided she wasn't done performing. Multi-talented dancer Heather Britt is showing no new signs of fatigue as she takes on a full plate in the fall 2009 semester. She is now a seasoned teacher of 18 years and a full-time professor at Northern Kentucky University's department of theatre and dance – where she teaches Modern and Jazz dance. Britt also works with underprivileged children and is currently choreographing for the Cincinnati Ballet's show, New Works.
' What was your inspiration for your piece in the show New Works?'
HB: The inspiration for my piece was really derived from the music. The music was composed by Peter Adams, and it pretty much told me the story. It swells, it's lush and haunting, and it has different emotions represented throughout.
' Had you ever choreographed something of this caliber before?
HB: This was my first leap into the professional realm of choreography. I was extremely nervous because there is always a question if you know you can rise to the occasion. It was a chance to present my art in front of my peers and to see if they liked it or not.
What were some of the obstacles you faced?
HB: The only obstacle that I came in with was working with ballet dancers. I studied ballet everyday of my life, but professionally I danced modern. For some the ballet dancers it was a new way of moving for them, but the dancers really rose to the occasion, also.
If there was one statement you could make about the piece what would it be?
HB:' What I think the piece is saying, and I didn't really know at first until it was finished, is that regardless of the struggles or celebrations in our lives, we all have similar struggles and celebrations. All of those things are welcome and wonderful because it is pretty much kicking us on the right path. The piece is about different people's stories, but how we all are really the same.
When did you discover your passion for dance?
HB: I started at the School for Creative and Performing Arts at age nine. I danced every single day and I loved, loved dance.
' When did you decide dance would be a big part of your life?
HB: From the time that I chose to start performing in San Francisco, is when I knew it was going to be a big part of my life.
' Had you always wanted to teach, or was it something you fell into?
HB: Like choreography, it was just something that I fell into. Like it was with the piece for New Works, they came to me and asked me to choreograph a piece. Any other time, I would have said no, but I felt like it was an opportunity I couldn't pass up.
How has working with underprivileged kids at Uptown Arts impacted your life?
HB:' I was the education and outreach manager at the Cincinnati Ballet while teaching a class called 'Rhythm and Motion,' so my job for the ballet was to go into the community and work with children, adults and all different types of people. That is how I got the job at Uptown Arts. I just love working with children that would not have had that opportunity.
Can you express how you feel when students learn and progress with choreography?
HB: It is the best feeling to give a piece of choreography and then see how it is applied to a student's body. My job is to figure out why it is not working and make corrections. When I see those corrections work, it is exciting.
If you were not a dancer, what alternative career would you have chosen?
HB: Originally I thought I wanted to go into physical therapy. I have always been a very physical person and I did gymnastics. I did gymnastics when I was little so that is why I think I am so athletic in my choreography.
Do you like how, in this day and age, dancers use gymnastics as part of their choreography?
HB: I welcome any new idea. The beautiful thing about contemporary choreography is that anything goes. I might not like a certain piece but someone else does. So bring it on, I welcome all the artistry out there.
What do you think of the dance program at NKU?
HB: I think it is blossoming and I have seen the dancers evolve greatly since I have been here.
In your opinion, what kind of classes should be added at NKU?
HB: I think that dancers should be diversified in what styles of dance they take. I do think the dance department could really benefit from dancers taking a ballet technique class, as well as the dance department.