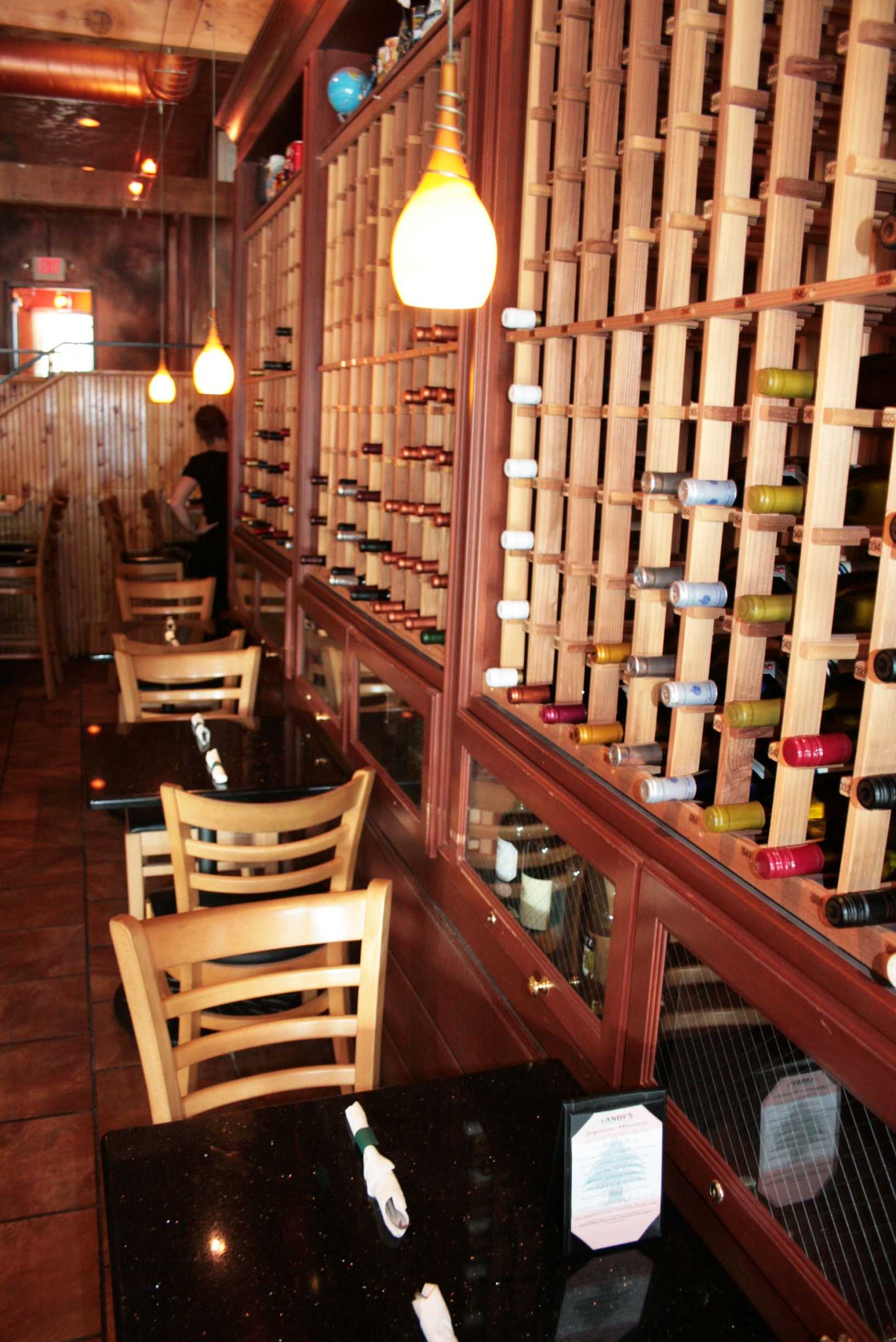 Charlotte Etherton/Photo Editor
Andy's Mediterranean Grille
Located at 906 Nassau Street in Cincinnati, Andy's is an oasis of Lebanese delights. As the name suggests, the restaurant has an entire menu dedicated to the flavors and aromas of Eastern Mediterranean cuisine. From falafel – $7 (fried chickpea patties served with tahini sauce), and the Mediterranean sampler – $12 (hummus, baba ghannouj, labneh, tabouli and olives), to the weekend belly dancing performances. Andy's makes you feel like you're abroad while still keeping it cheap.
Food Favorite: Shish Tawook: At $12 for two skewers of charbroiled and marinated chicken breasts, served on a bed of rice, you can't miss.
Best Beer: Lebanese Car Bomb: $8 – This drink contains the best of both worlds, Almaza (Lebanese pilsner) combined with a shot of Arak (clear alcohol) dropped straight in.
Specials: Mondays is 'frac12; off all drinks and food from 5p-11p. Monday '- Saturday get a three course dinner for two for $25.
Ambar India Restaurant
Get ready to cook your taste buds. Ambar offers an array of Indian cuisine that can stifle even the most tempered tongues. Whether you are ordering the chicken vindaloo – $11.59 (chicken pieces and potatoes served in a tangy hot sauce) or a lamb curry – $12.59 (lamb simmered in curry sauce) you will enjoy both the speedy service accompanied by Indian clad surroundings. Be sure to specify the amount of heat/spiciness for each dish when placing your order on a scale from 1 (mild spice) to 5 (crying out of your sweat glands). Ambar is located at 350 Ludlow Ave., Cincinnati, Ohio.
Food Favorite: Vegetable Samosa – $3.49. Listed as an appetizer, the Samosa (deep fried crisp pastries stuffed with mildly spiced potatoes and green peas) is almost big enough to be a main course.
Best Beer: King Fisher – $4.49. King Fisher is a crisp Indian lager that is sure to extinguish the spicy inferno.
'
'
'
' '
'