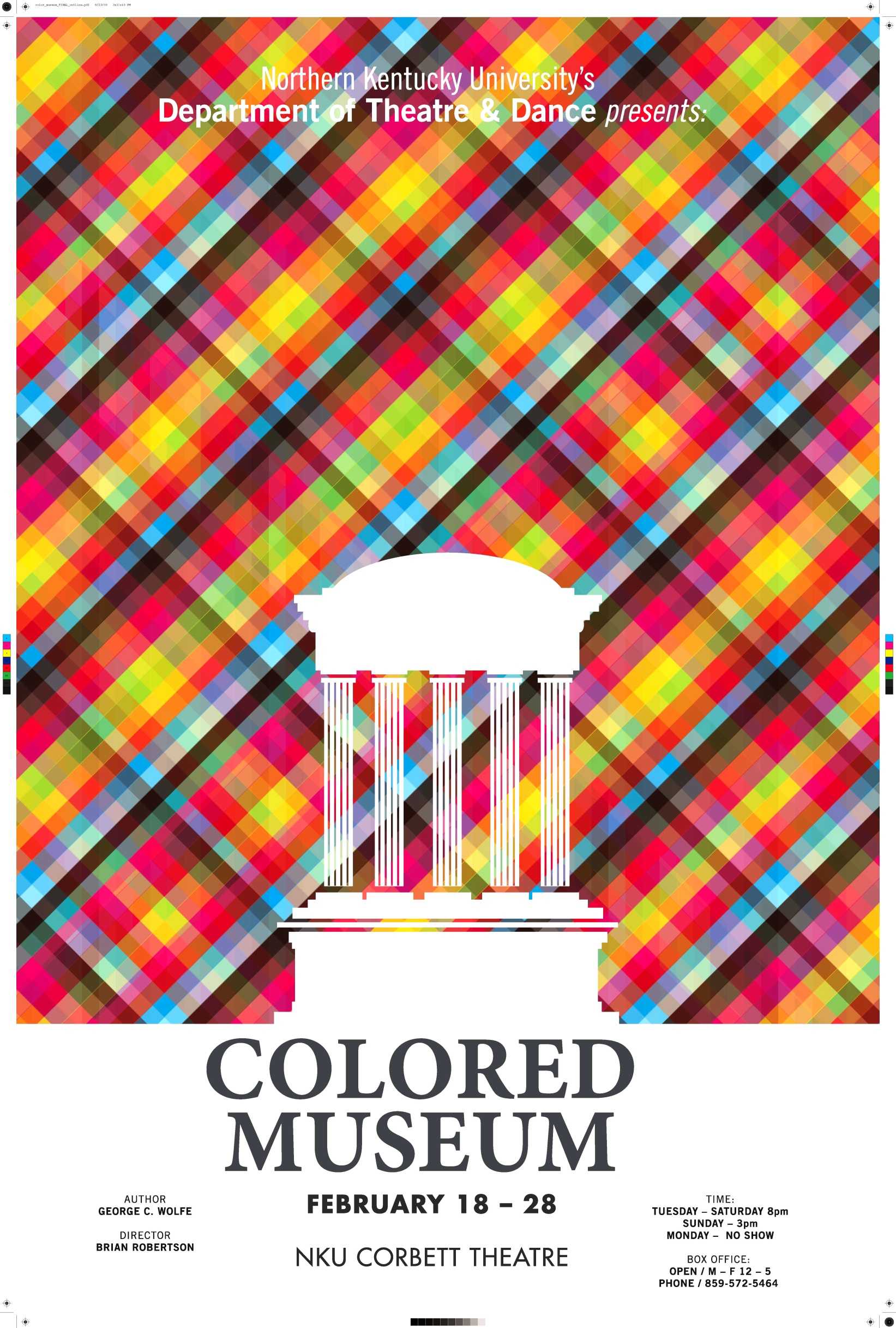 Provided by NKU Theater Department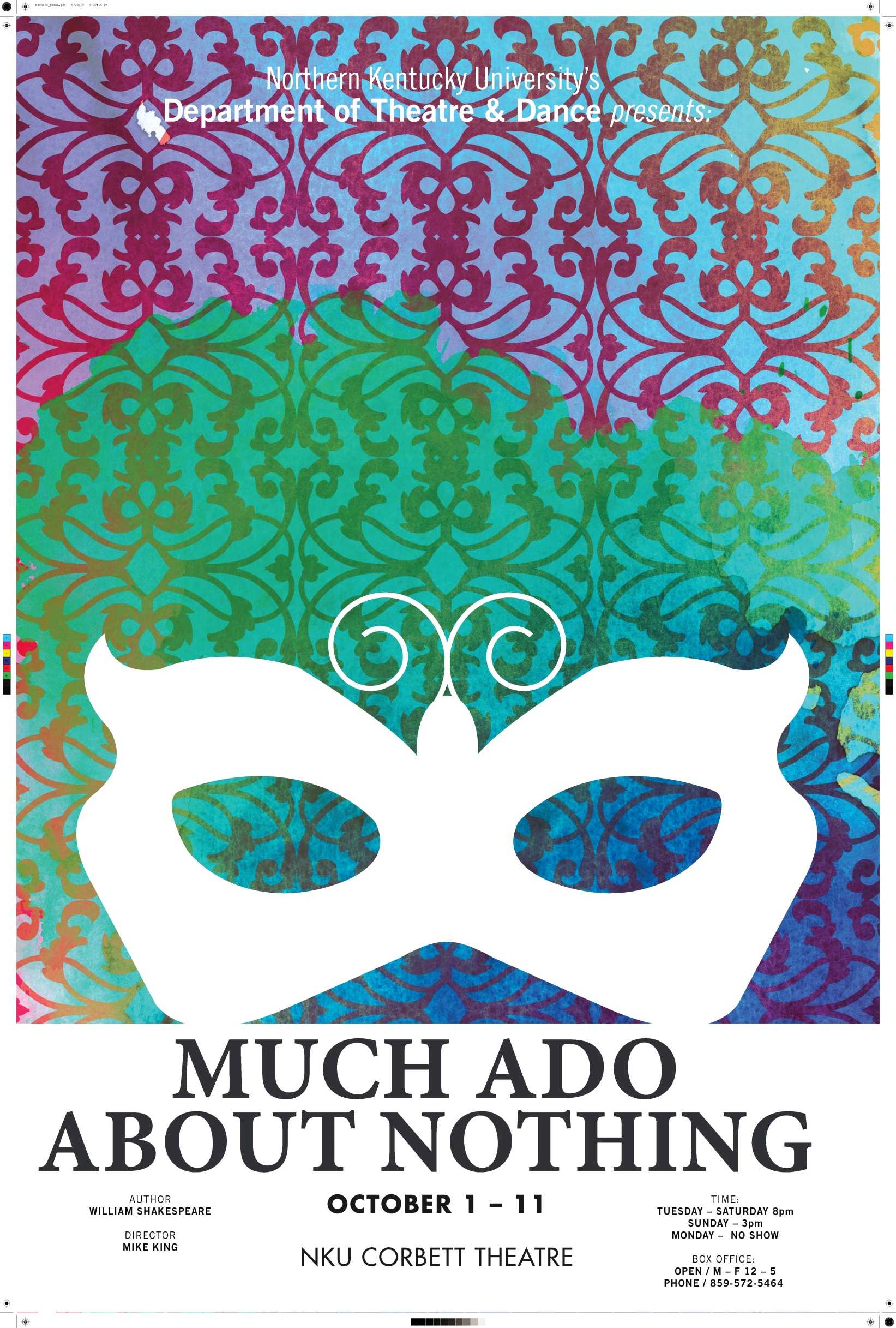 Provided by NKU Theater Department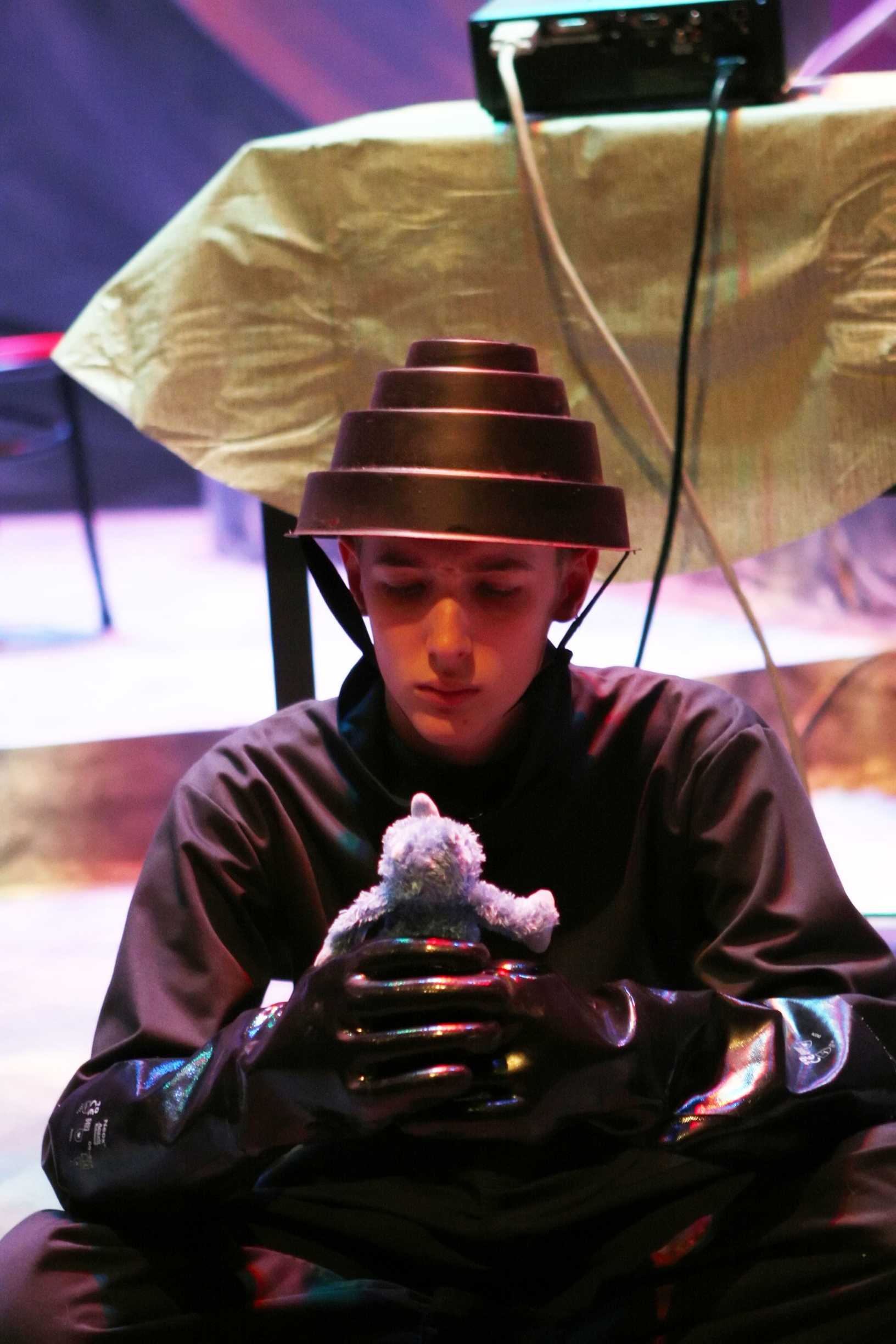 Provided by NKU Theater Department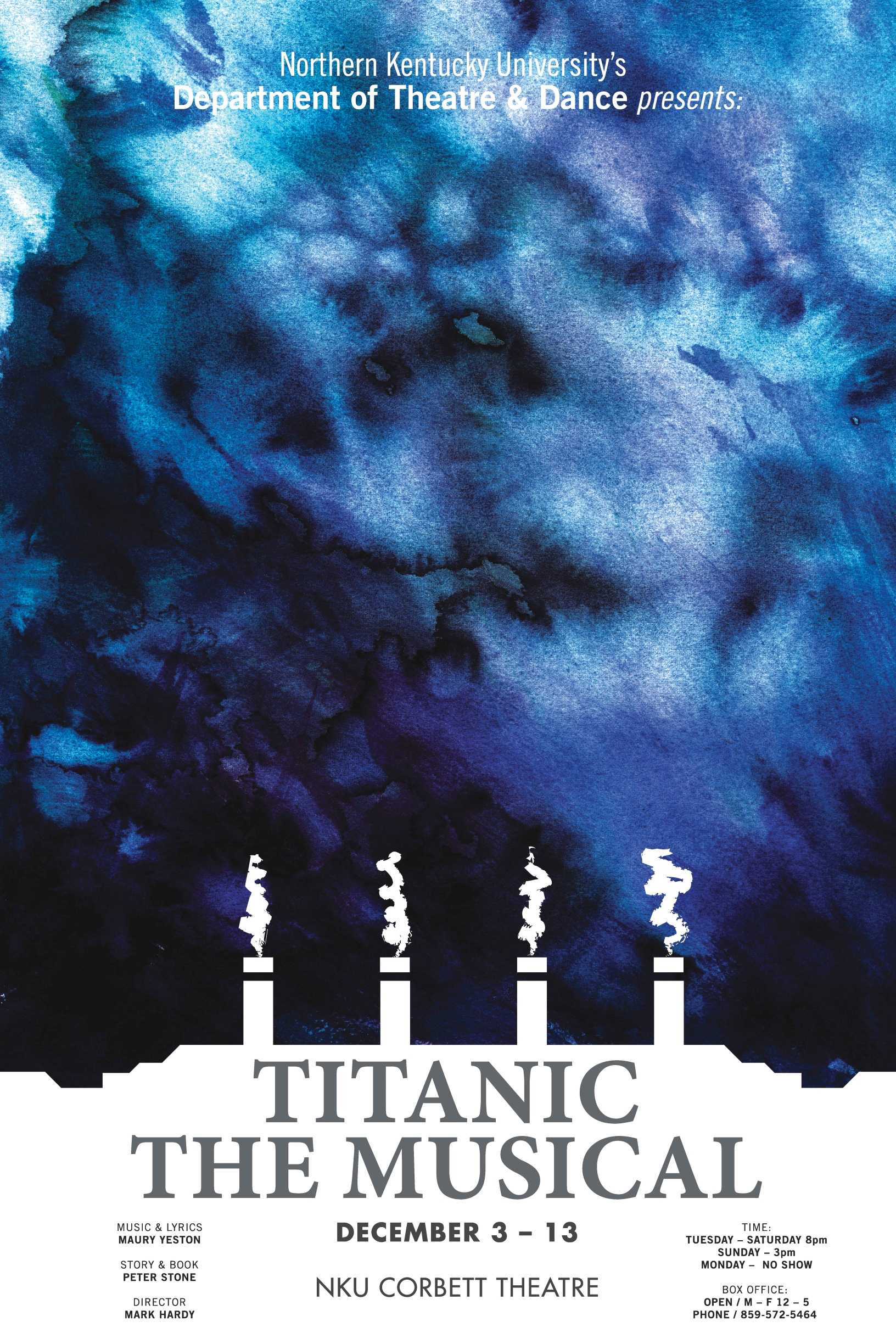 Provided by NKU Theater Department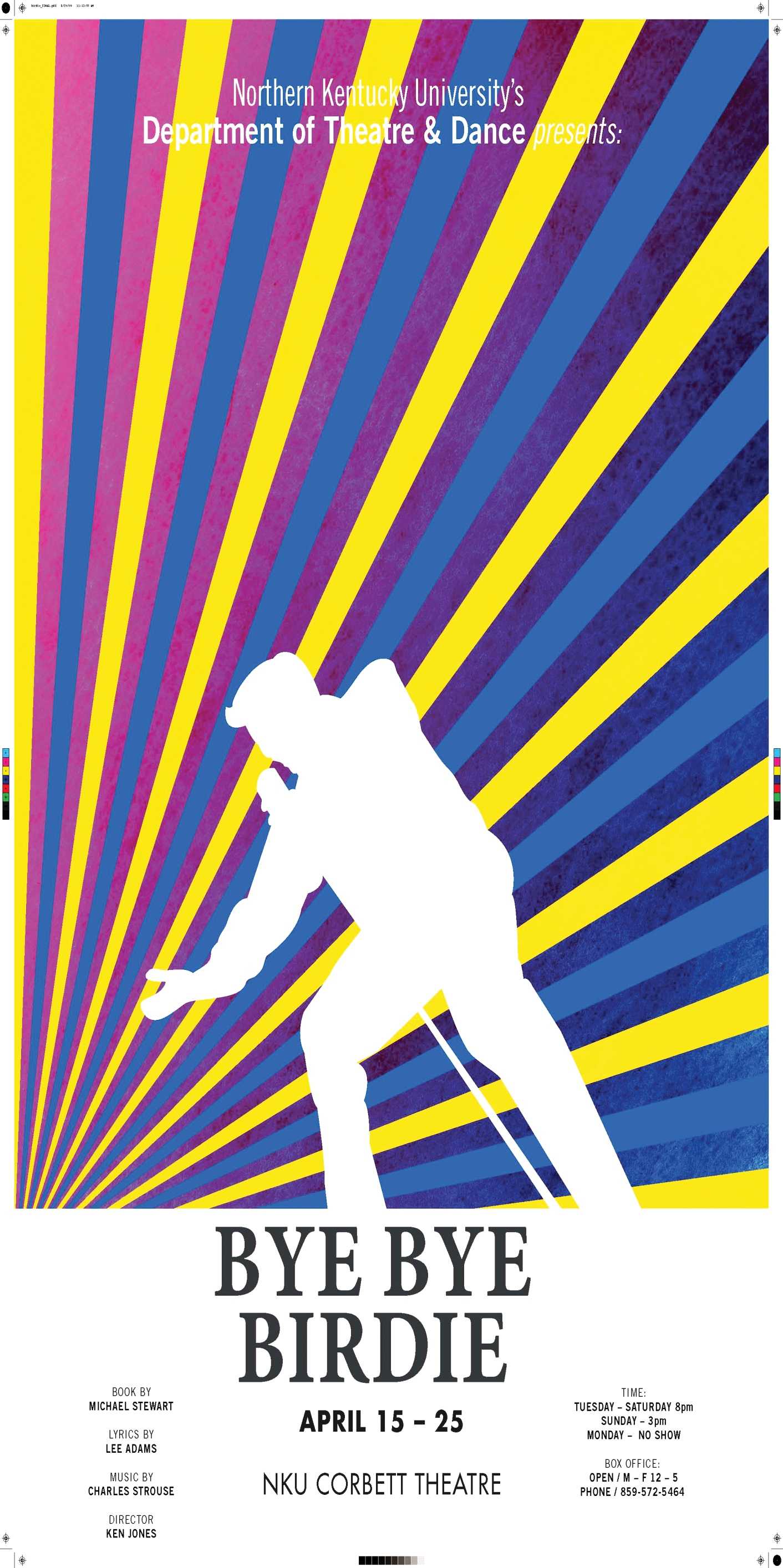 Provided by NKU Theater Department
Last year, Northern Kentucky University's Theatre Department performed some astounding productions – from the musical version of Working to the plays featured within NKU's very own Y.E.S. Festival.
This year, through a series of suggested plays of every genre and time period, the theatre department has narrowed the field to promote the same high-caliber playwright, dance, acting and stage management from years past. The seven plays chosen offer something for every theatrical flavor.
1. Much Ado About Nothing
The romantic comedy from the quill of The Bard, Much Ado tells the story of two lovers that are to be married in a week. The Sicilian duo team-up with the Prince of Aragon, to assemble a diabolical scheme that will attempt to hoodwink their friends (Beatrice and Benedick) into proclaiming their love for one another. Directed by Mike King, Much Ado runs from October 1-11 at NKU's Corbett Theatre.
2. Rhinoceros
Over the course of three acts, residents of a small French town metamorphous into, you guessed it, Rhinos–save one townsman named Berenger. The play was first performed in the early 1960s by a European drama group that called themselves 'Theatre of the Absurd'. Rhino features overtones that address Communism and Nazism, pre WWII, and confronts such themes as conformity and culture. Directed by Daryl Harris, who specialized in alternative or experimental theatre, Rhinoceros runs from Oct. 29 to Nov. 8 at NKU's Stauss Theatre.
3. Titanic The Musical:
Punctuating the fall semester, Titanic combines the timeless story of the tragic voyage of 1912 with Tony award winning music. Boasting a cast of 36, Director Mark Hardy says the musical is huge and will be a challenge to both the student-actors and production crew alike. 'The score is almost as massive as the ship,' Hardy said. Titanic runs from Dec. 3 to 13 at NKU's Corbett Theatre.

4. Colored Museum
Written by playwright, George C. Wolfe, Colored Museum takes the audience onto an airplane traveling through time, making numerous stops to museum exhibits featuring historical displays of African-American culture, from slavery until recent times.' The play is directed by Brian Robertson and runs from Feb. 18 to 28, 2010 at NKU's Corbett Theatre
5. Top Girls
First produced in the early 1980s, Top Girls is about a woman named Marlene who, in sacrificing her way up the corporate ladder, looks back in regret – especially for abandoning her illegitimate child. The play is renowned for its dream-like opening in which Marlene confronts an assortment of famous, unyielding women throughout history, whom refused to be resigned to their own fates. Directed by Mary Jo Beresford, Top Girls runs from March 25 to April 3, 2010 at NKU's Stauss Theatre.
6. Omnium Gatherum
In the wake of 9/11, a group of eclectic individuals turn out for an extravagant dinner party – expressing their views on terrorism, society and religion to name a few-delivered in a sometimes terse, sometimes funny manner. According to director, Sandra Forman, the play was chosen due to its challenging roles and provocative topics. The title itself was derived from 'mock Latin' for 'a miscellaneous assemblage of persons,' Forman says. Omnium Gatherum runs from March 25 to April 3, 2010 at the Stauss Theatre.
'
7. Bye Bye Birdie
Bye Bye Birdie is a 1960's musical known for its elaborate dance numbers and renowned musical hits. The musical recounts the story of an Elvis-like rock singer on the verge of being drafted into the Army, and the elaborate hoax that ensues to keep him out. Director Ken Jones, (Director of Working and Urinetown) says the musical is a big production and it will be a challenge to keep the play moving. Birdie is the final production of the 2009-2010 season and runs from April 15 to 25, 2010 at NKU's Corbett Theatre.
'