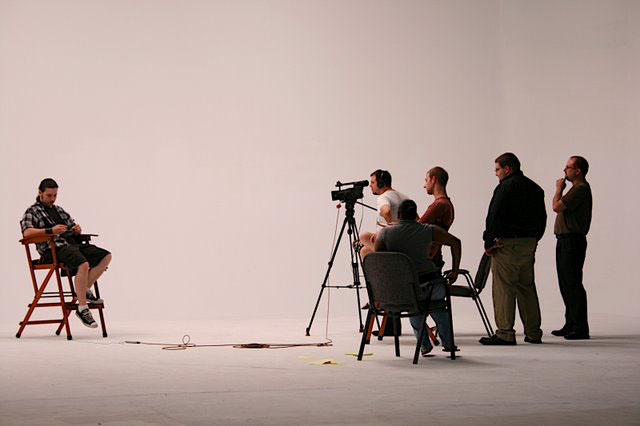 the right to Copy!"
Each new semester at any university, in all likelihood, is highlighted by many a steadfast and perennial traditions: the official vacating of the parent's home, the seemingly endless lines to purchase books, with each new class rendering the dreaded syllabus–underscoring the commitment the student just made to the unfamiliar shroud of academia.
'
Northern Kentucky University sits within that pantheon of belabored school traditions. Fine-print syllabi by the scores are sifted into each classroom, scrupulously pointing out each and every rule and expectations for the upcoming year–highlighting generalized tenants–such as grading policy, class assignments, and even plagiarism.
'
But this year, the fine-print rules of plagiarism outlined within a class syllabi just became a tad less ambiguous, thanks in part to a $9,000 grant awarded by The Cincinnati Bar Foundation to W. Frank Steely Library. The Cincinnati Bar Foundation is a public charity that receives the majority of their contributions from the legal community, and whose mission it is to promote encouraging knowledge and understanding of, and respect for, the law in the community, particularly with young people.
'
The money, which was granted last year, was awarded to John Schlipp, Extended Collection Services librarian at NKU, with the hopes of creating awareness of plagiarism and copyright infringement through the inception of two films. The films are part of an overall program, Creative Thinking, which is an educational and interactive Web site, geared towards both junior high school and freshman college students.
'
Plagiarism is a constant concern with most universities and can be grounds for suspension or even expulsion.' But, Schlipp admits recent unease has reached unprecedented heights throughout high schools and universities alike shifting the concern away from plagiarism and directly to copyright infringement.
'
According to Schlipp, copyright laws are already in place, but kids and young adults don't necessarily know what it is all about, or to what extent an infringement can be punished.
'
'
'
'Part of the reason we wanted to even do these films is based on situations that arise everyday, such as in the Boston University student who downloaded music illegally,' Schlipp said.
'
As reported in The Boston Globe, a 25-year-old graduate student was recenlty convicted of illegally downloading and sharing 30 songs from the internet, resulting in a fine of $22,500 per download. For file-sharing songs such as Nirvana's Comes as You Are, and Beck's Loser, Joel Tenenbaum will fork out a grand total of of $675,000, according to Boston.com. Although it is only the second conviction of its kind (single-user downloaders found liable of copyright infringment by a jury) the case has set precedent for big name record labels to press charges against single-user downloads, especially in the wake of their profit margin's dwindling.
'
While Schlipp admits that most students understand there is an ethical dilemma being posed when one chooses to cut-and-paste information from an author's original work and claim it as their own-there simply isn't enough focus on the guidelines and ramifications of downloading and file-sharing illegally, he said.
'
'When you download something off the internet legally and make a copy for your own use there isn't a problem. But, when you begin the act of illegal file-sharing, that is where the infringement begins,' Schlipp said. 'The films were created to address that blurred area.'
'
Once the grant was received, Schlipp set out to enlist the help of Chris Strobel, associate professor of Electronic Media & Broadcasting, and came up with the ground work and content for the two educational films–entitling them, Intellectual Vengeance and Copyright: the Right to Copy!
'
'He came to me with the hopes of making a movie to illustrate the ideals [plagiarism/copyright awareness],' Strobel said. 'But, I brought up the idea of integrating the film into my summer class.'
'
According to Strobel, the film's cast was assembled from local actors and the production crew was derived from last summer's 2008 digital cinema class. The films and the Creative Thinking Web site were released in their complete form in June of 2009–taking about 60 days to fine-tune.
'
The idea of the grant owes its inception to a conversation between Schlipp and a member of The Cincinnati Bar Association.
'
During the conversation, Schlipp says he was convinced to send in an application to the CBA, with expectations of recreating a similar plagiarism/copyright law awareness program that existed during his tenure at the Public Libraries of Cincinnati.
'
When Rene T. McPhedran, director of Cincinnati Bar Foundation–a subsidiary of CBA,' replied back with the green light, Schlipp didn't hesitate in assembling a dynamic cast of characters.
'
'The proposal from John Schlipp and his associates was a poster child for the programs we like to fund,' McPhedran said.
'
According to Schlipp, the idea of Creative Thinking was originally based on the notion of a movie, geared towards the disciplines of English, History and Library Research. But, to accommodate a broader spectrum, Schlipp and Strobel dove-tailed the project into a series of films and an interactive Web site, full of educational pop-ups and expert speakers.
'
' 'Some may interpret the films as propaganda, but we tried to give a middle-of-the-road message,' Schlipp said. 'So far we've had positive feedback from places like Birmingham, Ala., and Dallas, Texas.'
'
'If you look at the web and the educators that have posted copyright information, none have posted films that are designed for young students–that is what is so unique about our Web site,' Schlipp said.
'
Along with the films and the Web site, 1000 DVDs were purchased with leftover funds, in order to reach public schools and educators that have limited access to broadband internet.
'
As for the future of the awareness program, Schlipp said there may not be any new films, but NKU will help maintain the educational Web site.
'
The Web site with the films and the educator tutorial can be found at http://creativethinking.nku.edu.
'
Those interested in more information on plagiarism and copyright law/infringement can find it at: http://www.nku.edu/~issues/plagiarism/Home.html, www.creativecommon.org, and www.copyright.gov.'
'