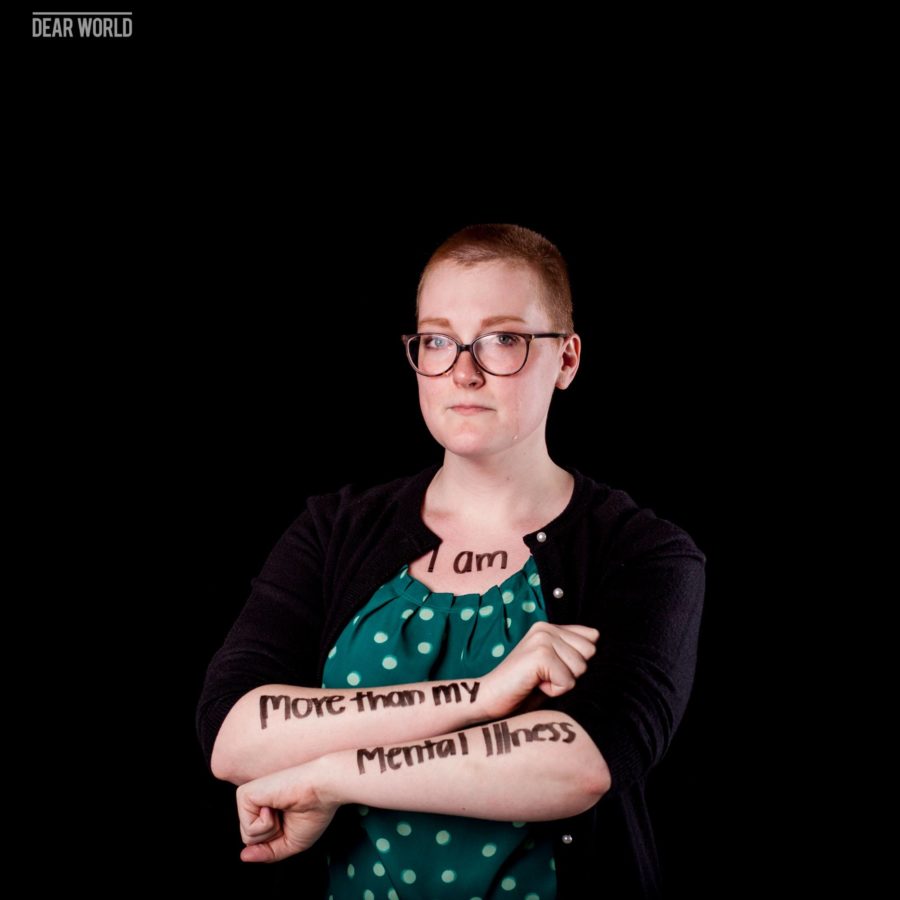 VIDEO: Beneath the surface: Anxiety and depression on the rise
April 25, 2016
As a child, Zoe Welch declared herself as the mom type. She planned for everything, made lists and was specific about everything she did. Looking back on her childhood, the anxiety she later struggled with was always there, bubbling underneath the surface.
Her childhood anxiety was manageable. Once she was in college, the senior communication studies major reached a point where the anxiety manifested itself as generalized anxiety disorder.  
Welch began habits such as taking several showers a day; at one point, she would exclusively eat orange foods.
"It got to the point where I couldn't do it on my own anymore and I had to reach out," Welch said. "Luckily, I had people around me who were able to help me."
Welch isn't alone in the plethora of college students that grapple and learn to cope with mental illness while being immersed into the fresh environment of college.
From the fall of 2014 to the fall of 2015 the Health, Counseling and Student Wellness center saw an increase of 250 students seeking services. The center also saw students that used crisis walk-in appointments nearly double, increasing from 26 in fall of 2014 to 64 in fall of 2015.
According to Ben Anderson, the director of the Health, Counseling and Student Wellness center, this increase isn't isolated to NKU's campus. Nationwide those seeking help for mental illness has increased.
Research is still ongoing as to what has caused the stark increase, according to Anderson, but the reality of the increase is multi-dimensional.
"One cause could be awareness. I also think that it's never been easier to be a college student and it's never been harder to be a college student at the same time," Anderson said. "It's easier because access to information is easier, but the pressure and anxiety that students seem to feel nowadays seems to be at an all time high."
The majority of mental health issues emerge in the college years or from the ages of 18 to 25. This occurs for a number of reasons, according to Anderson. For one, the frontal lobe part of the brain stops growing within the 22 to 24 age range. Though the mind can adapt, at this point it halts development. At this same time, students undergo changes in lifestyle between the transition of being with their parents to being on their own.
"Students are often on their own for the first time and different stressors can emerge, which can trigger different mental health issues. They may have not been there or not uncovered yet when they were living at home," Anderson said.
For Welch, being on her own for the first time, away from the comfort of her parent's home, made her go through what she calls her 'milk' moment.
When she first realized she had to buy her own milk, Welch said, she freaked out. Though she was still in the dorms and not completely alone, she felt the anxiety of encroaching adulthood.
While the transition between the two realms affects students nationwide, NKU students often have added layers of stress, according to Anderson.
Anderson compared NKU to schools like Miami University and Xavier in that NKU has higher numbers of first-year students and a higher number of students that work while going to school. Students that come in often are not only stressed from class loads, but from family issues, work issues and a combination of factors.
Depression has been the leading mental health problem across the nation for years, but anxiety has recently taken the lead. Although, according to Anderson, anxiety and depression often have an interrelational relationship.
"When you break it down to its basic elements, anxiety is future-oriented. Depression tends to be past-oriented," Anderson said. "A lot of times when we do anxiety or depression treatment we know that it's pretty common that the other one is probably going to emerge if the other hasn't yet."
The two types often emerge with each other. Generally, Anderson doesn't see students who exclusively struggle with one and not the other.
"If I'm already depressed and worried about the past and upset about the past, that might end up triggering anxiety about what's coming," Anderson said. "I may think to myself, 'Well, it's always going to be like this, it always has been.'"
Within her first two years, Sheridan Allen struggled with her own mental health state. She cited her problems stretching back into high school, a period where many teens struggle themselves.
"I had a nervous breakdown when I was 19 and I just lost touch with reality because I wasn't coping the way I needed to be and my brain couldn't handle it. I was in a behavioral facility for a few weeks and learned how to get to that under control," Allen said. "I left the facility with a lot of diagnoses and medication. It took some time for me to adjust, but now I live medication free and for the most part I don't see a therapist regularly."
Allen, an NKU alum, formed a nonprofit organization called Punk Talks after she graduated. The organization provides free mental health screenings and other services to touring band members.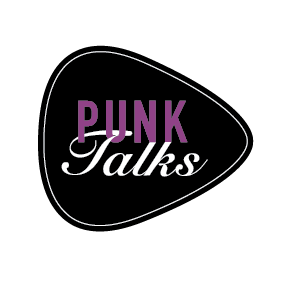 Along with providing general consultations, the nonprofit also works with a licensed clinical social worker who offers free professional therapy. The social worker has also worked in the music business, giving them an added understanding of what the bands go through.
Music is what helped Allen get through the difficult moments in her life. The organization was inspired by midwestern emo group Modern Baseball, whose members juggle college and the life of being a touring band at the same time.
Knowing her own stress and anxiety being a college student, Allen wanted to help band members who struggle with mental health issues since their music has helped her get through her own set of bad days.
"When I can't identify the way I'm feeling and I find someone that can and can beautifully, it's just a relief. 'Okay, there are other people who also feel crazy all of the time,'" Allen said. "It's so good to know that you're not alone, ever. Those songs will be there for you long after the musician will be."
Though little research has been done on the issue, Allen believes that those drawn to subcultures such as emo and punk music are more sensitive and introspective. Combined with the detrimental lifestyle of touring, mental health issues can arise.
On the Punk Talks website, Allen shares the whole of her story and history with the inspiration and formation of the organization.
Welch recently shared her own story through Dear World, an organization that came to NKU. On her arms Welch wrote "I am more than my mental illness" with her arms folded against each other and a determined look on her face.
With sharing her story, Welch felt free. According to Welch, she did it not only for herself, but for her friends that have dealt with their own mental health issues and invisible illnesses.
Through sharing her experience, she found that many others have had parallel struggles to her own.
"If you have anxiety, and this isn't true for everyone but for me, a lot of that negative self-talk appears in my own head. So when I think, 'oh, I just need time for myself' I imagine that they're like 'what the heck? She's awful,'" Welch said. "It's kind of a mixture of being ashamed that you don't have control over it and it being misinterpreted by other people. It's really scary to show that vulnerability to other people."
Providing students with a safe space to share their experiences is something the Health, Counseling and Student Wellness center is looking to expand.
According to Anderson, the center has strengthened the group counseling process. This keeps the wait list down and allows students, particularly those with depression and anxiety, to realize that they are not the only ones feeling the way they are feeling.
Since the center is not set up for long-term counseling, they do a pre-screening process to connect students who may need long-term help without outside counseling.
"There's something to be said for anxiety and depression treatment doing that within a group they can hear that other students are going through the same thing," Anderson said. "They can share ideas with each other and create some support around it."
If you or someone you know is struggling with mental illness and wish to seek assistance contact the Health, Counseling and Student Wellness center at (859) 572-5650 or hcsw@nku.edu. The after-hours psychological crisis number is (859) 572-7777.
Read about suicide awareness with Lizzie Kibler's companion article.