The process of building a client base, according to Greenhill, begins with building trust. He did this by taking photos free of charge to gain the credibility every photographer needs.

"People don't want to pass up free photos. And when you take them, people want to post those photos and when they do it's free advertising," Greenhill said.

Greenhill eventually started charging people once he got more than just a few clients. He gradually increased his prices until he started making a profit. Five years later, his clients are scheduling shoots with him up to a year in advance.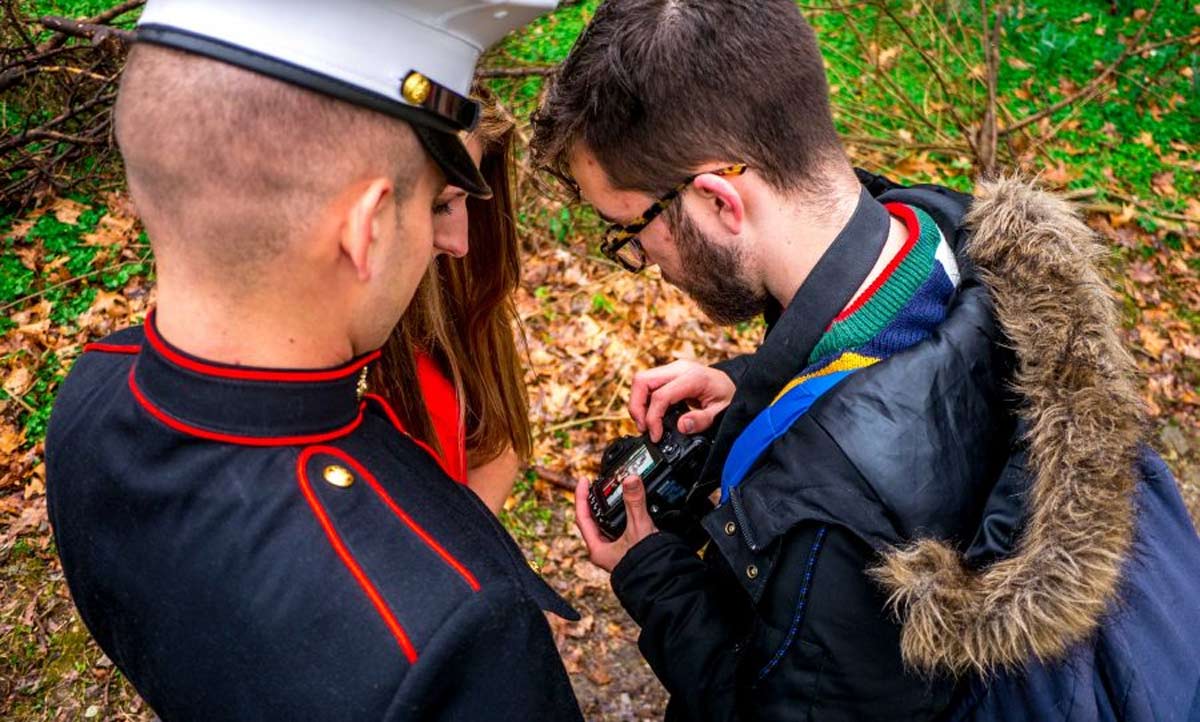 "Its really awesome. I absolutely love it. It's been a very scary thing at the same time because you're in a constant fear like, 'Is this business going to continue next year?'" Greenhill said. "But it always does."

Greenhill uses his photography for more than just an income. He seeks to promote inclusiveness as well.

"In the modeling agency world, they're not inclusive at all,"Greenhill said. "For example, when it comes to black people, they will select only one ... there's like this token black person in the group and I'm trying wth my photography to branch out and include all types of people.

"They're not just the side piece. They're the main piece."

Greenhill said he is passionate about inclusiveness when it comes to race, religion, sexual orientation and gender identity. In all the aspects of his life, he tries to create an environment for all people to be comfortable.

Kirkland said Greenhill's greatest strength is his ability to make anyone feel at ease.

"He relates to people from all different types of backgrounds. He could literally meet anyone and be best friends with someone in ten minutes," Kirkland said. "He's pretty genuine that way."

Nia Burney, sophomore visual communication design major said Greenhill's charm is what started their friendship when they met in a photography class last year.

"I had a shaved head and he really gassed me up about my hair. He has a way of making people feel good," Burney said.

Greenhill thinks about more than just his own ideas when creating his art.

"It's not really what I get out of it, but it's what I can give to the people," Greenhill said.