Self-care: taking time to do what you love
Three students. Three different pathways to self-love. Here are their stories.
February 12, 2018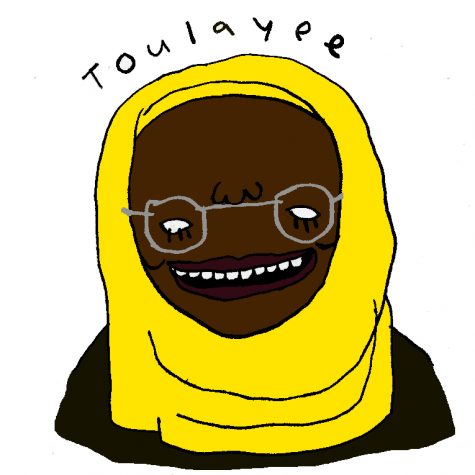 Toulaye Ba
Toulaye Ba's guide to self-care is straightforward: "Netflix and music."
"My favorite TV show is The Office because it's so simple. There's no mystery. I can just sit there and watch it," Ba said.
As a senior economics major preparing for law school, Ba has had her fair share of stresses: classwork, studying for the LSAT, the costs of applying to law school and a job– just to name a few. Balancing these responsibilities have pushed her to make self-care more of a priority. Generally, self-care is any human action that is deliberate and self-initiated. Self-care is meant to help people enhance and maintain their health and wellbeing. For Ba, this usually entails relaxing to her favorite series.
While The Office is her favorite show, Ba said that she'll watch anything, like How to Get Away With Murder or Stranger Things; anything  that helps her relax from work or school. To mix things up, she occasionally fits in Youtube makeup tutorial videos or TV show theory vids.  
Regularly practicing self-care has not only helped Ba with daily stress, but has helped her alleviate pressures she used to place on herself. Not only did she expect perfection from herself, but she also held high expectations for everyone around her. Part of Ba's practice is reminding herself that not everyone can be at 100 percent all the time, especially her. She also shared how self-care has helped her to recover from past struggles.
She said she used to have an eating disorder, and with school and perfectionism she said she can get back into that mindset where she thinks 'You have so many things to do; you are not being your utmost best. Maybe, if you stop eating for today, maybe it'll be fine.'  
"I know how dangerous that can be so I have to stop it right in its tracks and say 'Okay, put everything down, reassess what's going on right now, and then continue,'" Ba said.
Since making these changes in her life, Ba said she has noticed how much more positive her interactions with other people are. She has improved in avoiding the impulse to project her insecurities outward, appreciating that everyone is different in their goals and actions.
Ba said that finding a self-care practice that works for you comes from something you love doing (and isn't school or work related).
"Find something you're passionate about and that you know you can indulge yourself in once and a while without it becoming a crutch," Ba said, adding that you can't run yourself dry on one thing, because you could lose yourself further in doing so.
Self-care allows individuals time to figure out who we are, she said.  It also allows us to realize and appreciate how different everyone is. In seeing these differences, she said that we can then understand how everyone is good in their own unique way.
"Trying to figure out what makes you different and owning that and embracing that is very hard but as soon as you get to that place, life just becomes so much easier," Ba said.
Ba defined self-care as finding balance between work and rest: "Be Leslie Knope and be Jim Halpert, together as one."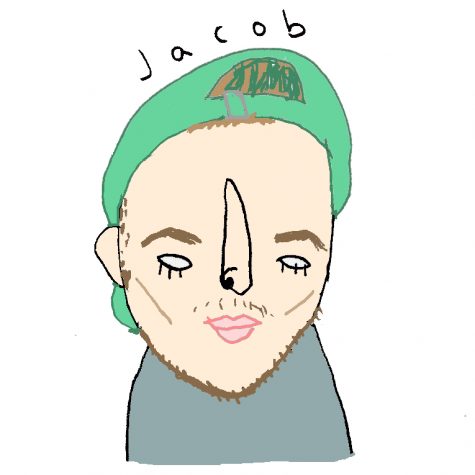 Jacob Koors
Jacob Koors' biggest source of stress comes from some rough planning as an underclassman. A senior economics and mathematics major in this last stretch of school, he spends his time studying all upper-level classes. No gen-eds, no breaks.
"The classes have just become very difficult, and then I'm also trying to get internships during the semester and it's a lot," Koors said.
He mentioned that self-care is important to him because of the impact it has not only on him, but on those around him.
"When you're bogged down by so many stressors, you get a kind of negative energy around you and people will take off of that and feel the negative energy," Koors said.
To give himself a break from the anxieties of finishing college, Koors' focus for self-care is on making things as healthy as possible for himself; like eating healthy and participating in healthy activities such as yoga.
In creating a healthy environment, Koors notices how much happier his day-to-day experiences have been. The time he takes for himself and the small changes he makes every day have had an impact on the people he encounters.
"It makes interactions so much more meaningful and better," Koors said.
When finding the right routine for yourself, he said it needs to be something that relaxes you the most and makes you happiest.
"It's very difficult to try to find the things that keep you calm and help you, but when you find them try to stick with them and try to practice them," Koors said.
Even though some practices can take extra effort, Koors encourages others to make themselves a priority because in the end it "changes your life significantly."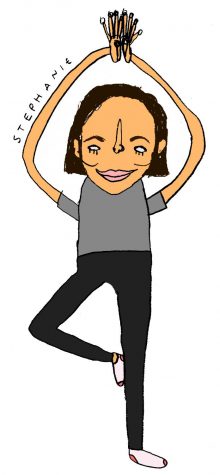 Stephanie Hernandez-Helton
Stephanie Hernandez-Helton went to her first yoga class in the seventh grade. Motivated to find a healthy escape from the stressors of home, she went with her friend to try it out. She instantly fell in love with the activity, and soon it became a daily practice. Hernandez-Helton spent her time watching yoga videos online since she couldn't get to another studio.
By the time she was an adult, yoga went from being a hobby to a way of life.
She took classes to become a teacher and soon taught classes at the Campus Recreation Center. Today, yoga is still a way to escape from the stresses of home, finances and balancing being a student while working.
"I think that materialistic things like that can really weigh on you, and when they do it builds up in negative ways that need to be released in positive ways," Hernandez-Helton said.
Yoga is not the only way that Hernandez-Helton takes care of herself, however.  The biggest part of her practice is taking time away from everything and everyone. She said she recharges by taking time for herself in a quiet and personal space. She'll either spend this time in her room reading, or even just sitting in the park or library observing the world around her.
"Instead of thinking internally of what's going on in my head I like to externally bring my thoughts out and focus on things around me rather than how I'm feeling inside, just to release and give myself a break," Hernandez-Helton said.
The biggest changes Hernandez-Helton noticed in her life are the changes in her mood. Before, she wouldn't notice how negative her mood could be unless someone mentioned it to her. Making sure she takes time for herself has positively impacted her interactions, and made her a "more patient, kind and considerate" person. Hernandez-Helton also noticed that, whether they mean to or not, more people end up focusing on their own self-care the more she does it for herself. As far as helping others with their own self-care, Hernandez-Helton said there's really no specific answer and there doesn't necessarily need to be. The "answer" should be apparent, and feel comfortable. She does, however, advise her students to practice breathing exercises, which calm the nerves and lowers the heart rate to clear one's mind.
Hernandez-Helton said that self-care isn't just mental but physical as well, which is why she prompts people to try out different activities.
"In order to be completely at peace with yourself and happy, you need your body to be one with your mind," Hernandez-Helton said.
Hernandez-HeltonHelton said that even with a relaxed mind, you still feel the effects of unhealthy eating or other habits. She wants people to take care of themselves the best way they can, which means involving both sides of health.
Check out other stories in our self-care package: on NVP helping survivors bring self-care back into their lives, why liking yourself in a consumer culture is rebellious and how a community in Madagascar approaches ideas of self-care.