Written by Andrea Carter
Universities and their surrounding communities face numerous issues, such as communication, lack of resources and stirring interest among students.

NKU has recognized the importance of building a relationship with its communities and has made engagement part of the strategic plan.

Community photos taken by a photography class at NKU


Balancing community involvement is perhaps the trickiest part of said initiative.

While the university is attempting to give back to the outside community, they are also trying to gain as many benefits as possible, according to Executive Director of Civic Engagement Mark Neikirk.

"Both partners, the university and the community, should understand each other's expectations and develop trust and communication," Neikirk explained. "It is important for nonprofits to understand that service learning is not volunteering. Volunteering is great and we have a lot of students that volunteer, but a service learning class is about doing something related to a learning outcome. You have to talk through that with a partner to make sure students are gaining some sort of academic benefit."

Goals of community involvement range from increasing student experience to enriching the region's development and vitality. Samantha Langley-Turnbaugh, vice provost of graduate education, research and outreach, believes that both are important benefits for the progression of the university.

"You have to establish a win-win relationship," Langley-Turnbaugh stated. "Without both sides bringing something to the table, there is no growth in opportunities for NKU or the community."

Currently, NKU offers a variety of community engagement programs such as service learning courses, volunteer activities and academic lectures throughout the Northern Kentucky region.

Community engagement has always been deeply rooted in the university, according to President Geoffrey Mearns.

"It has become, in essence, a part of how we define ourselves," President Mearns said. "It has been in our DNA and engrained in our culture. I think we recognized this and elevated this commitment to civic engagement. Every great university needs the support of a great community and every great community needs the support of a great university."

Despite such strong convictions to get as many students, faculty and staff as possible involved outside of NKU, President Mearns also explains that resources are a limiting factor to what partnerships can be created or maintained.

"The biggest challenge is because we have had such a long tradition of being engaged in the community, there are so many people that look to the university for support and contribution in so many different ways, and there is only so many things that we have the capacity to do," President Mearns said. "So the challenge is picking and choosing among those activities that we can make a meaningful contribution to. We rarely have to limit the choices that an individual faculty or staff member makes, but if we do it is because of the substantial investment of resources that the partnership requires."

However, limited resources aside, the university states in the strategic plan that they hope to create a public engagement council to support, mentor and network with faculty and staff. This is in addition to expanding upon promoting public activities.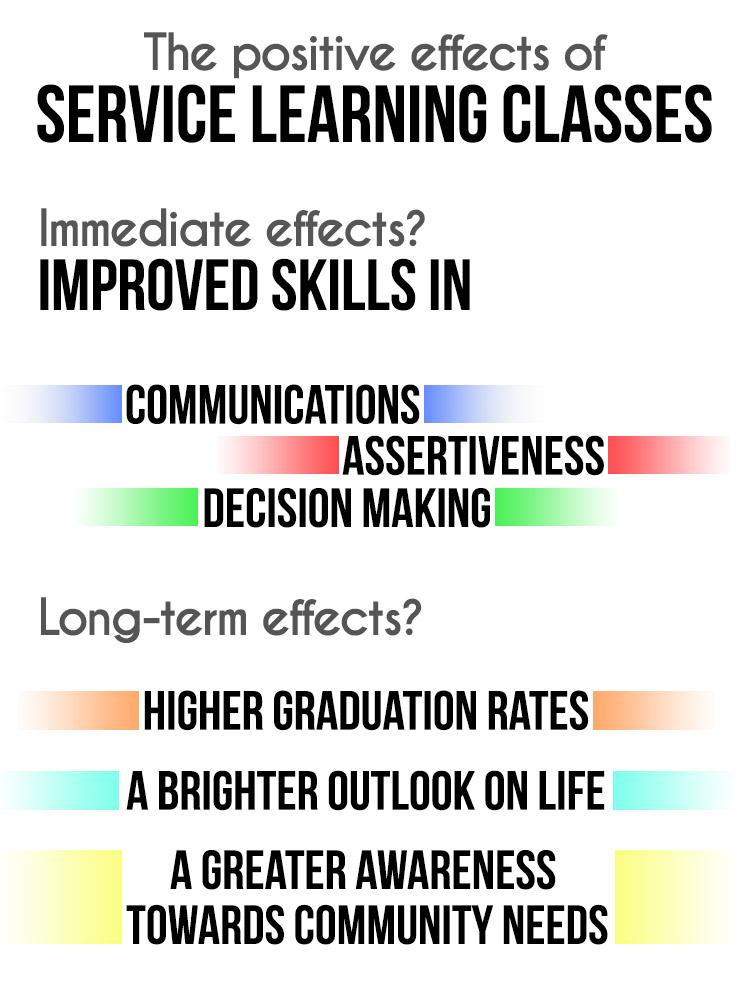 Langley-Turnbaugh, whose position requires her to assist faculty in their scholarly and celebratory efforts as well as make connections out in the community, has a few ideas as to what can help achieve those plans.

"I have an idea that hopefully one day will come to fruition," Langley-Turnbaugh explained. "I would like to have some sort of office for community engagement on campus. It would act as a sort of liaison between us and the community. It would be the official point of contact where the university could listen to the needs of community members, but right now it is just an idea."

The Office of Student Engagement, which houses most of the volunteer programs and service events on campus, is another part of the university that plays a large role in community engagement.

The office coordinates such programs like Service on Saturday, a volunteer-based event that has students working a Saturday morning at a nonprofit in the community.

Alex Collins, coordinator at the Office of Student Engagement, said that organizing such events takes a lot of open communication with potential partnerships, nonprofits and students.

"It is a lot of contacting non-profit organizations in the area to create an opportunity for our students to come serve," Collins said. "Community service pushes people out of their comfort zone because you are working with a population that you might not be familiar with. It really tests what you actually stand for and care about. It is my job to try to communicate such benefits to students so that get involved and expand on their leadership skills."

Engagement is more than just connecting the campus with the community explained Neikirk. Nearly everyone has something to gain from university-community partnerships.

"The greatest takeaway is student success," Neikirk stated. "When students are involved in experiential courses the learning is accelerated. All the things you want to happen for students like GPA, retention and job skills are all improved."