2020-21 WBB: New faces with new goals
Get to know the new WBB players
November 30, 2020
With the return of many familiar faces on the Northern Kentucky University Women's Basketball team roster, there are five new players that you need to know for this 2020-21 season. 
Lindsey Duvall #5
Lindsey Duvall is a Redshirt Junior who transferred from the University of Louisville. The guard who was also formally named Kentucky Miss Basketball is a standout in the game and is excited to begin her new basketball career wearing black and gold. Although this season may look different due to COVID-19, Duvall said that the team is "taking the season day-by-day instead of looking at the long run because you don't know how it will work out, but us getting better each day has been our mentality."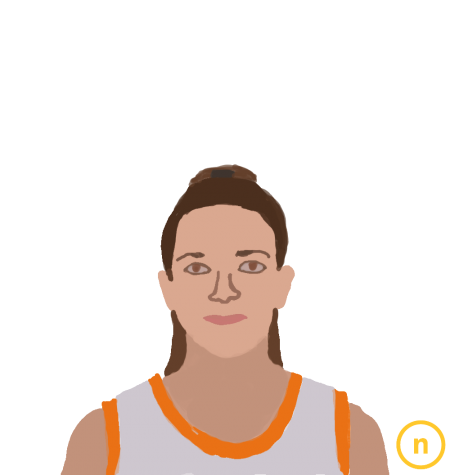 Ellie Taylor #33
Freshman Guard/Wing for the NKU Women's Basketball Team, Ellie Taylor said that even though she got to play her senior season of basketball, she's taking extra precautions to make sure she is healthy for this upcoming season. Adjusting to college classes and a Division 1 sport, college can be difficult, but for Taylor, she's making the most of it. "At first it was hard because it was a lot different and there was a lot of work that I wasn't used to in high school that I had to do, but after I got the timing down and what time practices were, it wasn't bad at all," Taylor said.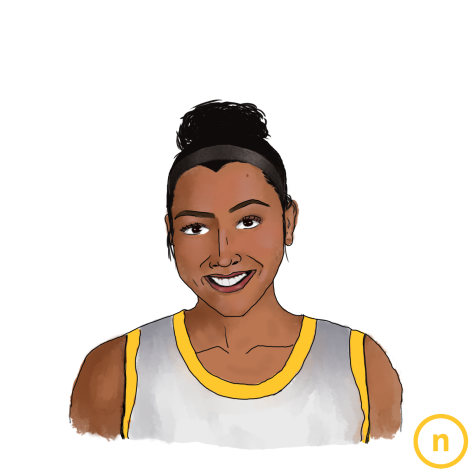 Christyan Reid #24
"Playing in my first college game is what I'm most excited for," said Christyan Reid, freshman center for the women's Basketball Team. Reid said that it's a hard transition from playing all the time in high school to having to quarantine and not see teammates with COVID-19 because she doesn't get to build the team chemistry of a normal season. Reid is keeping a positive attitude about the 2020-21 season and bettering herself for the team by "eating healthy and just trying [her] best to get more in shape and working out."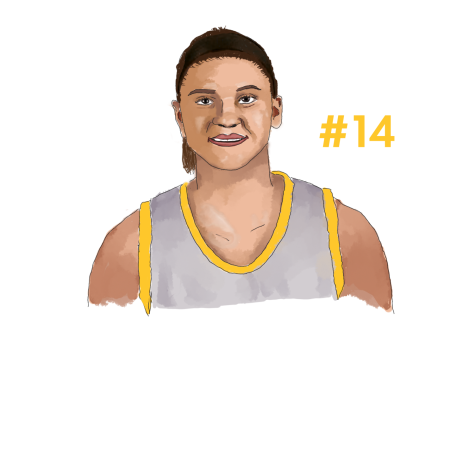 Kennedy Igo #14
Kennedy Igo is a freshman guard on the Norse WBB team. Since joining the team, Igo has noticed a difference between high school ball and college ball. "I've gotten a lot stronger and quicker, my defense has gotten a lot better because they work on your quickness in college and not so much in high school," said Igo. Transitioning from a high school athlete to a Division  I sport can be hard on anyone, but when you add a pandemic to the mix it can be a little rough. Despite the challenges, Igo is excited for this season and looking most forward to "getting to know [her] teammates and playing basketball because we haven't since March, so it'll be nice to get back out on the floor."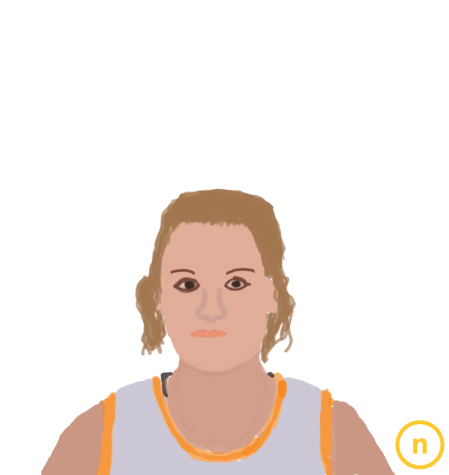 Emma Palmer #45
Freshman center Emma Palmer is returning to the sport after losing her senior season due to hip surgery. Palmer has experienced her own set of challenges from not playing her last year to starting to get healthy right as COVID-19 began shutting things down. "Not being able to come back as quick because of all the COVID-19 shutdowns and everything, it made me want it more, get back on the court and get back to what I love to do," said Palmer. 
The women's basketball team had their first game of the season against University of Cincinnati on Nov. 25, and lost in overtime 73-67. The next NKU Women's game is on Dec. 1, against Akron.