Faculty cuts in the School of the Arts
May 2, 2023
Following NKU's budget deficit, multiple departments across campus are feeling the consequences. One of the first issues that the School of the Arts is seeing is faculty cuts. The week following spring break, select professors received emails letting them know that their contracts would not be renewed for the upcoming semester. 
According to the Provost Office, there were 17 non-tenure track renewable faculty cuts made campus-wide, three of which took place in the School of the Arts. Of the three SOTA faculty members being eliminated, two are from art and design and one is from theater. 
Faculty members at NKU fall under five different contracts. There is part-time, non-tenured track temporary, non-tenured track renewable, tenured track and tenure. These different contracts have different requirements, such as part-time faculty being on a class-by-class basis and tenured track faculty having to bring service and research to the campus. 
One of these professors was Paige Wideman, a senior lecturer who currently teaches Art Appreciation and Advanced Studio Seminar. Wideman has also taught Drawing and ART 135, a foundation class in the SOTA department. Wideman started her career at NKU in 1999 as a part-time instructor and then as coordinator of Art Appreciation before going back into a lecturer role.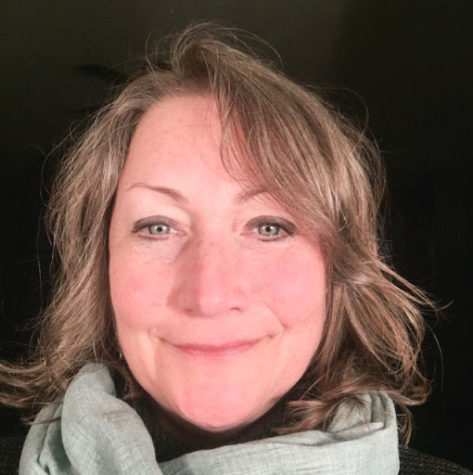 The university declined to provide the job titles or names of the two additional SOTA faculty members who have been cut, citing a personnel issue.
Matt Albritton, the director of SOTA, was the one who reached out to these professors to break the news of their severance from the university. 
"When he told me I said 'you're joking, you have to be kidding.' It was like losing a very close family member or friend, a punch to the heart, you have to go through a grieving process in a way," Wideman said. "Both the dean, the director, and the faculty were incredibly supportive. I didn't feel like I was left out to dry."
Both Wideman and Albritton agree that NKU's mission statement has always been dedicated to the students in order to ensure that they receive the best experience and education.
Sophomore Kristin Kaufman is active in the School of the Arts as a BFA musical theatre major. She has seen first hand how faculty members who are actively involved in the field impact the student experience. She fears that if faculty, especially those who are part-time, are not valued by the university or see cuts to their fellow faculty, they will seek employment elsewhere.
Some of her professors divide their time teaching among other regional universities in addition to remaining active in the world of performing and creating art. 
"I know there are multiple professors who are working at a couple different schools within the tri-state area here, sharing their craft with other places," Kauffman said. "I feel like [budget cuts] could have a lasting impact then on where they decide to use their employment."
The sophomore can foresee other SOTA students losing exposure to the arts-based community with the loss of notable, well-connected faculty.
"It'll definitely affect students," Kauffman said. "Whether that is only impacting faculty, that is still going to in turn affect us."
While there is no set plan yet, Albritton is sure that the college will make do. He credits department heads and professors for being so creative and caring deeply about their programs. They are working to make sure that all classes will be covered after final cuts are announced in May. 
"We find ways, we reach out into contacts, we do our very best to bring instructors in to cover classes to fill course requirements, but also, there is no replacement. It won't be the same… We will cover the courses, we can't replace the people. It's not going to be better or worse, it's just going to be different," Albritton said. 
While the fall semester is uncertain for SOTA, the department will be making sure that students are able to move forward with their education and graduate on time with the degree that they have planned on.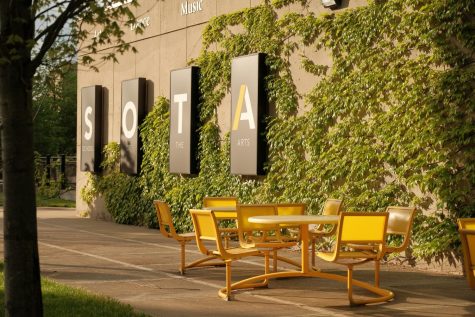 Wideman recalls one of her fondest memories at NKU. It was her first semester teaching Advanced Studio Seminar on the first day of class. She introduced class content and assignments. As she was leaving, she was approached by a student whom she had never met. 
The student said, "No disrespect, but I don't care what you have to say about my work. I only care about what those on my BFA committee have to say." 
Wideman responded, "I fully understand where you stand on that, but I am not here to tell you what to change about your current work. I am here to give you a different perspective of what your work says to me. The relevance of my feedback and that of your peers in this class may not be important or impactful to your current work but may have significance to your work in the future. All I ask of you is to keep an open mind and see where it all could lead." 
Following that day, the student was fully engaged in class, providing feedback to their peers and even asking for advice from Wideman on their artist statement for their BFA exhibition. 
Wideman stated that she has kept in contact with this student since they graduated.