UPDATE: Samantha Cain: Spotlight on survivorship
The 20-year-old was the sole survivor of what police call a murder-suicide incident that took the lives of four other family members in her New Richmond, Ohio home on Feb. 27.
March 31, 2023
Maleigha Henderson kneeled by the hospital bed of her childhood friend, clutching her hand.
"Oh my gosh! Hi Samantha, it's Maleigha. I love you so much," Maleigha uttered.
To her surprise, she felt a squeeze. Lying in a coma, three days after the Feb. 27 tragedy, Samantha Cain squeezed Maleigha's hand.
Samantha has become a beacon of survivorship for NKU and the extending community, enduring the tragic death of four other family members, braving a gunshot wound to the head and clawing her way out of critical condition. All within a month.
While the horrific details of the incident have made headlines across the region, Samantha's closest friends shone a light on who the 20-year-old survivor really is.
As Maleigha sat in the University of Cincinnati Medical Center, squeezing hands with Samantha, she felt it was the sophomore's way of communicating back her love, although she wasn't able to put it into words.
The experience took UC student Maleigha back to seventh grade, when Samantha moved to the tiny village of New Richmond and was sitting in her same middle school math class.
"I became her first friend at New Richmond Middle School," Maleigha said, remembering Samantha's sweet, shy nature and soft-spoken voice.
New Richmond, which maintains a population of around 2,700 according to 2021 U.S. Census Bureau data, is one of those places where everyone knows everyone, said friend Katrina Miller. Katrina was no stranger to being the 'new girl' to the village either, moving into the New Richmond school district as an eighth-grader. This was also when she met Samantha.
"Everyone kind of knew everyone," Katrina said. "So even if people weren't really the closest with Samantha, everyone still knew who she was."
Ohio State University student Elleah Senters also met Samantha when she moved into the school district, and found herself a part of many of the same organizations: academic team and the top choir, New Richmond Troubadours.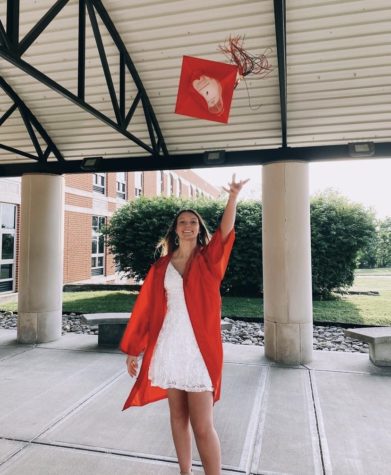 "We were inseparable, especially after COVID. We would FaceTime all the time and talk about the amount of schoolwork, how Zoom was working and the adjustment with everything," Elleah said.
During the girls' freshman year of high school, Elleah remembered a flood that struck the town. When someone was needed to step up and go down to the village to help others evacuate, Samantha was right there.
"Regardless of whatever she was dealing with she would always help other people," Elleah said. "She works really hard and she's so, so strong. She's had her fair share of hard moments in her life."
The childhood friends saw Samantha bloom at NKU, joining Delta Zeta sorority and becoming more outgoing. 
"You could just tell she found her spark," Maleigha pointed out.
They all still made sure to keep in contact with Samantha.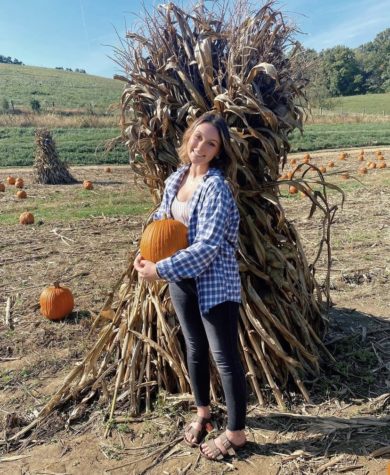 While Morehead State is about two hours away from New Richmond, Katrina had made a visit just two weeks before the tragedy, recalling that her and Samantha's hangouts consisted of runs to the hometown Mexican restaurant and devouring chips and queso. The Morehead State sophomore said Samantha always brought a contagious smile and echoes of laughter.
Elleah pointed out the natural toll that being away at college takes on your childhood friendships compared to living just five minutes apart throughout high school. Even then, she recalled the last time she saw Samantha was at Biggby, where the NKU student worked. The two chatted it up in the drive-thru line before going their separate ways. 
The next time she would see Samantha would be at UC Medical Center.
At the time of publication, Samantha has made great improvements and has been visited frequently by close friends and family. While she is currently unable to communicate, she is responsive and awake. 
"The positive thing is she's alive," said Clermont County Sheriff Steve Leahy.
Samantha's friends agree with this statement, as misinformation ran rampant when the news of the incident first broke. For Elleah, the first thing she heard was that Samantha had already passed away. She had already begun grieving the loss of her friend when she later saw the news report that Samantha was alive and in critical condition.
"All of us were holding onto that hope, waiting for the next news article because that's the only thing there [was] out there," Elleah said.
Samantha's friends have faith that she will keep fighting, and they are ready to continue surrounding her with support and love when she makes it out of the hospital.
The GoFundMe account for Samantha's emergency expenses remains open at the time of publication, with over $40,000 raised.
"Despite this tragedy, it's going to bring her more support than ever," Elleah said tearfully. "I'm really grateful she's alive."