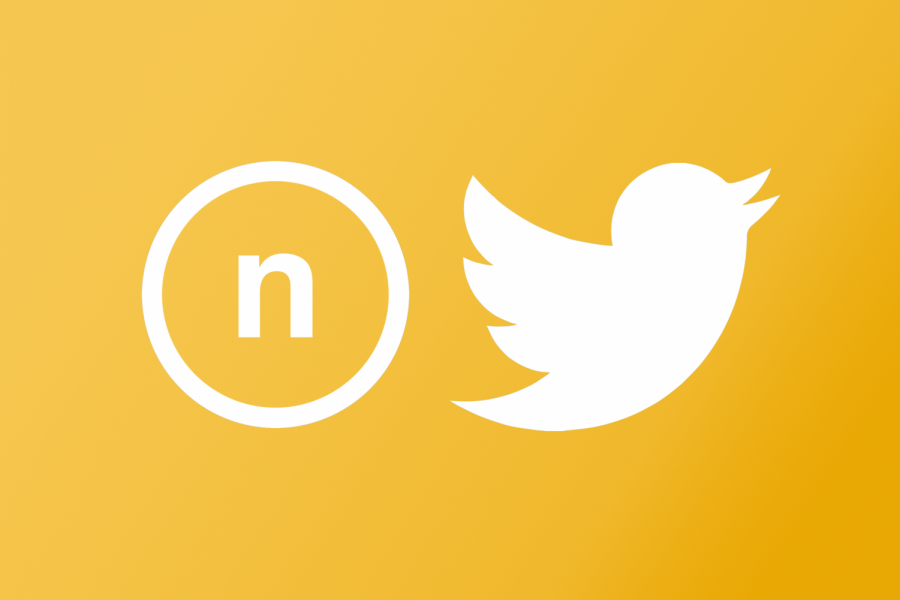 NKU students react to campus changes from coronavirus outbreak
Students spent the day voicing their opinions on social media
March 12, 2020
NKU campus officials announced on Wednesday that spring break would be extended an extra week and nearly all classes will shift to online instruction beginning March 23. Currently, it has not been announced whether class will resume in-person by the end of the semester. This decision came in the wake of several other local universities closing and Governor Andy Beshear advising all Kentuckians to avoid crowds and large gatherings.
RELATED: NKU announces that classes will move online amid coronavirus concerns
Throughout the day, students took to social media to voice their thoughts and concerns about not coming back to classes for quite some time.
Student body president Jarett Lopez praised NKU for its choice:
This is the best decision to ensure the health and safety of our students, faculty, staff, and community. https://t.co/JcaDWMl5su

— Jarett Lopez (@Jrttlpz) March 11, 2020
Several students were concerned about the switch:
my professors hardly know how to work canvas so this is gonna be interesting

— chelsea 👻 (@imchelseahi) March 11, 2020
If NKU remains closed are we supposed to walk one person at a time on campus for graduation???

— Pay (@payton_sturm) March 11, 2020
Some SOTA students were confused on how their classes (and their upcoming shows) will continue as a result of the switch:
NKU how am I supposed to do choir online

— #1 spies are forever fan (@folkssayadam) March 11, 2020
Can't wait to Skype my scene partner for my Meisner class. Doing self tapes for Stage Dialects will also be fun. Don't even get me started on how Improv is going to go. https://t.co/gSUZFfBUFg

— Jerrod Gruber (@therealjgruber) March 11, 2020
thanks nku 🙄 pic.twitter.com/6i6rMVjspy

— evan rogers (@KiwiDangerr) March 11, 2020
A few students cracked jokes about NKU's upcoming bid for the NCAA tournament, which will now be played in empty arenas with no fans allowed:
nku for the ncaa upset bc they're used to playing without crowd noise

— coffee goblin (@sarahkflaherty) March 12, 2020
Most, however, went straight for what college students do best: cracking jokes about an unfortunate situation that no one wants to be in:
nku didn't get a snow day this year so we got a corona week instead

— kels (@kelseyml_) March 11, 2020
i gave up skipping class for lent, thanks nku, made it a lot easier for me

— lindsey (@LindseyDames) March 11, 2020
Every NKU student right now: pic.twitter.com/LNkZ8eqWRi

— Austin 🙂 (@Adamsar13) March 11, 2020
If you ever lived in woodcrest you are immune to the Coronavirus

— sarah (@SarahPlz) March 11, 2020
RELATED: Students displaced after Woodcrest hall closure
A few students addressed the large amounts of free time everyone will now have because of the change:
Uh so my switch comes next week does anyone wanna like play animal crossing with me since NKU said peace out

— Isabella☕️ (@ticklemepeach) March 11, 2020
I'm about to have a whole lot of time on my hands with NKU extending Spring Break and going online for the rest of the semester…drop some Netflix and Hulu suggestions!

— Noelle E. Brooks (@Noelle_Brooks1) March 11, 2020
And finally, this tweet that dragged every single one of us:
Y'all posting about NKU cancelling in-person classes like you've actually been showing up before this 🙄🤔

— kat hanna, probably (@kathanna0205) March 12, 2020
The Northerner is currently investigating the impact of the switch to online learning, including but not limited to how housing, dining, student workers, labs, studios and the office of Health, Counseling and Student Wellness will be affected. For any questions you'd like to know about the decision, contact us anytime on Twitter or Instagram. For questions or concerns about how the virus could potentially affect campus, email covid19@nku.edu. Keep checking The Northerner for all updates on NKU's switch to alternative instruction.