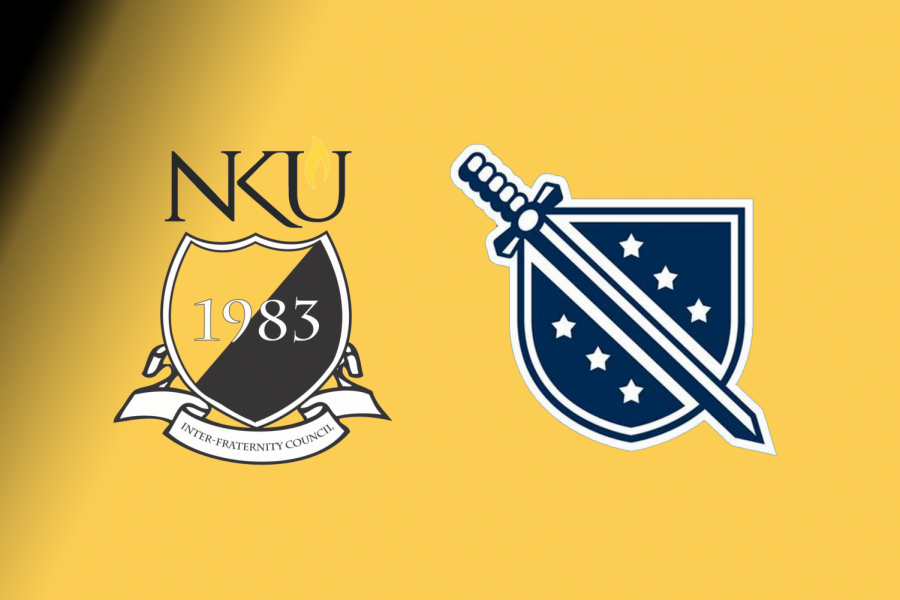 Phi Delta Theta comes to campus
Phi Delt, one of the oldest fraternities in history, arrived January 13
January 13, 2020
NKU's newest fraternity Phi Delta Theta—also known as Phi Delt—begins the process of colonization on Jan. 13. Upon their arrival on campus, Phi Delt will be the seventh Interfraternity Council (IFC) organization at NKU.
Phi Delta Theta is one of the oldest fraternities in history, and is one of the three fraternities that make up the Miami Triad—named for Miami University in Oxford, Ohio, which is known as the Mother of Fraternities. The fraternity places an emphasis on "friendship, sound learning and rectitude," and their slogan is "become the greatest version of yourself."
Devin Thornton, expansion consultant, said the students on campus are what led to the fraternity choosing NKU.
"We see that, on this campus, we have students who are incredibly civically minded, who are incredibly inclusive, who are incredibly success oriented and success driven," Thornton said. "Phi Delta Theta has so many opportunities to really capitalize on the resources of our organization in ways that will not only help you in your future career, but in ways that will help you become more involved with your community and your campus [as] a lifelong connection."
Several current and former Phi Delt members live in the area, and the organization already has deep ties to NKU despite not being on campus—which was another primary reason why NKU was selected as the fraternity's next expansion spot.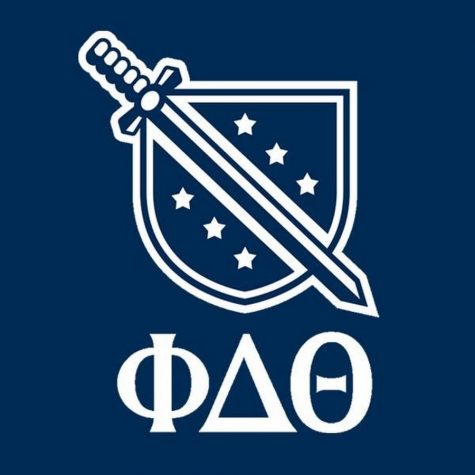 Phi Delt's incoming CEO, Sean Wagner, obtained his master's degree in public administration and nonprofit management from NKU, and is a board member of the Go Norse Fund, which funds NKU athletics. 
In addition, NKU's current Fraternity and Sorority Life coordinator, Colin Blouin, was a founding father of Middle Tennessee State University's chapter of Phi Delta Theta. He said Phi Delt is unique enough to carve out its own spot on campus.
"You bring a new organization on board because you wanted to have a different organization than what already exists. You don't want to bring another organization on board if they're just going to be like someone else," Blouin said.
Greg Rush, Phi Delt expansion consultant, said providing a support network to ensure the success of the colony is critical—but this particular chapter shouldn't have a hard time doing so, considering 2,600 members of Phi Delt are in a 25 mile radius of NKU.
"Whether it's someone who's currently in a chapter at another school or someone who's graduated … they understand what [colonizing] is. 'This is what it looks like, this is how to do this, this is the best opportunity for you.' It's about … guiding them as they take the journey to become installed as a chapter here," Rush said.
The last national fraternity to attempt starting an NKU chapter, Phi Gamma Delta, dissolved last spring after the departure of the campus chapter's first president and several subsequent struggles with recruiting.
But after hearing of the plans for NKU's chapter of Phi Delt—like the support network—Blouin said he thinks this will be different, and that the Phi Delt expansion consultants assigned to NKU are already working towards building positive relationships with everyone on campus.
"My mindset is that no matter what organization you're working with, it takes a village. You have to have a coalition, people in your corner to support you," Blouin said. "You never know until [the colony] is actually here. But I feel very confident in their experience they have to offer just because of the support structure. That's really the biggest part of our confidence, is the level of support they're already receiving before they even set foot on the ground."
In his time as FSL coordinator, Blouin said he thinks NKU's Greek organizations have had a strong focus on diversity, which ensures people can be themselves without fear of judgment. He is confident the new Phi Delt chapter will hold the same values.
"They want to have guys that are going to be very inclusive; they want to have multiple different identities, multiple different perspectives, multiple different things that can contribute to the success of the organization," Blouin said. "You want to invite everyone to have a seat at the table, and make sure you're not giving them a cactus to sit on."
Thornton said diversity and inclusion have been part of Phi Delt's history, and is deeply rooted in the organization. He adds that Phi Delt is one of the most diverse fraternity organizations internationally, and that a culture of inclusion in each chapter starts from day one.
"This is going to be a space that is safe and inclusive for all types of people. [We're] making sure that, as people come into this organization, they recognize that. If that's not something they want to be a part of, then unfortunately, our organization just isn't for them," Thornton said.
For NKU's Greek community as a whole, Blouin said inclusion is "at the forefront of our minds."
"That's kind of a barometer of how successful they are as an organization as a whole, is 'What are you doing to make sure you're inclusive?'" Blouin said. "It's making sure that we have an appreciation for what true diversity is, making sure that we're welcoming organizations, of multiple different identities where people can really be their authentic selves … that's what fraternities should be in 2019."