You should hear this: Noteworthy albums of the year (so far)
March 3, 2023
Lil Yachty's "Let's Start Here" – Killian Baarlaer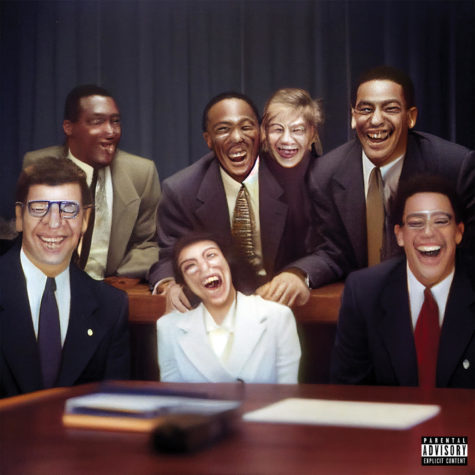 The self-proclaimed "King of the Teens" Lil Yachty has been a consistent figure in mainstream hip hop since 2016. After making splashes in the scene with his debut mixtape "Lil Boat," whose inane but lighthearted lyrics, bubbly melodies and autotune-wrapped boyish vocals were a precursor to the current state of hip hop, he found himself sauntering in undefined sound for a few years. At times his work has been sloppy, amorphous and trite, but he sprinkled in his fair share of gems. I've kept a sweet spot for him–I find his authenticity inviting and his approach to his creative and commercial ventures savvy. When he released his tape "Michigan Boy Boat" in 2021, he reasserted his ability to compose a left-field and sonically cohesive project. Now he's done it again–this time with a chasmic change of direction–with "Let's Start Here."
On the alternative psych-rock album, Lil Yachty finds himself crooning in thickets of autotune atop lushly textured instrumentals. Waves of guitar, crashing drums and hypnotic synths arrange into a versatile track list with sounds that reflect influence from psych rock, indy pop and disco.
Upon learning this album is alternative-leaning in sound, I was interested to hear how Lil Yachty's subpar singing voice would hold up over the span of an entire album. Only truly rapping in one verse on the back half of the track "drive ME crazy!"–and doing it impeccably–Lil Yachty is able to leverage his voice with an adept awareness of his strengths and weaknesses. This is aided by the appearance of plentiful guest voices—Fousheé, Teezo Touchdown, Diana Gordon to name a few—that bring tasteful variation to Lil Yachty's underwhelming vocal skill set and autotune-soaked delivery. That's not to say what he does with his voice isn't entertaining. Listeners may remember the viral track "Poland" that turned heads for its elongated, warbling autotune purrs that sound like Lil Yachty recorded them in an echo chamber. That mixing technique has found a legitimate stead in his musical arsenal–it's used in nearly every track. Prominent on the project too are flurries of goosebump-inducing vocal harmonies that feel cathartic and really give the album a psychedelic and profound edge.
"Let's Start Here" is the latest stroke of Lil Yachty's playful and experimental musical disposition, and the creativity on display here is a testament to his artistic progression and vision that refuses to cave to snobbish or confining expectations.
---
Conjureth's "The Parasitic Chambers" – Mildred Nguyen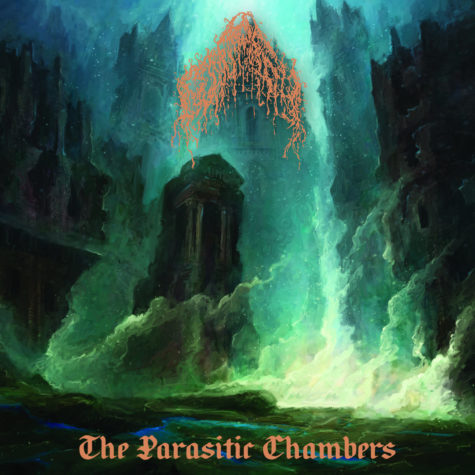 With the old-school death metal revival in full swing, it might not be exaggerating to say that dozens of bands come—and go—every day: all young, obscure and eager to capture the manic magic that barreled through the metal world in the late '80s and throughout the '90s and established death metal as an extreme music mainstay. The downside is that, like any other music genre in existence, the scene often churns out mediocre bands that imitate their forerunners with little to none of the freshness. The upside is that, sometimes the scene churns out a band like Conjureth, and they might release an album like "The Parasitic Chambers."
All of the hallmarks of great death metal are here, localized within 38 minutes—a perfect length, not too long, not too short—of pummeling blast beats, noisy cymbals and enormous riffs, with effects on Wayne Sarantopoulos' vocals that make it seem he is growling his lungs out in a cavernous chamber. In spite of the majestically enigmatic cover art that calls to mind a fantasy novel or role-playing game, the ten songs' runtime is steeped in the same oppressive thickness and darkness that you might find while standing alone, with no lights, in one of the less explored corners of Mammoth Cave, yet propelled forward by an uptempo momentum of sheer cascading violence. Imagine the cave's ceiling is collapsing or a behemoth of a boulder is rolling toward you, and your mind is emptied of everything except for a boiling adrenaline rush to run as fast as you can. If the panic now seizing your body had a sound, it would sound like this album.
It is downright filthy, but maintains consistency without lapsing into monotonous sludge. This is helped by two important elements: a flair for catchy songwriting—the riffs in "Devastating Cataclysmic Unearthing," backed by a creeping bass undercurrent, are prime headbanging material—and the short, stellar bursts of soloing that pierce the muddy film to leave a soaring and surprisingly melodic impression. No two songs are exactly the same, which is what makes this album so exhilarating.
Riding the crest of a revival wave that itself is at risk of aging, "The Parasitic Chambers" is a fresh take on old sounds. If they continue the musical trajectory of this excellent sophomore effort and the no less exciting 2021 debut, Conjureth are sure to have a bright future ahead of them.