2020 Editor Albums of the Year
December 11, 2020
This year was long. This year was unprecedented and unforeseen. Music wasn't only a companion for us this year, it allowed us to fantasize about going outside or dancing in our cars or soundtracks for our work/school commute, and much more. Albums became moments of freedom and here are the albums that made us the freest.
folklore by Taylor Swift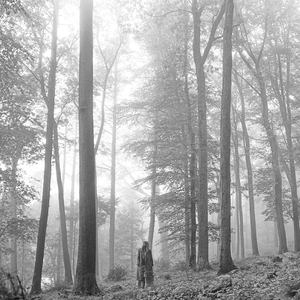 No one could have imagined that Taylor Swift would bless us with a quarantine album, but she did. In a time when we needed it most, Swift stripped away the marketing, promotions and easter eggs that we're all used to in order to drop her first-ever surprise album. Surprise is an understatement. Swift announced she was dropping an album a mere day before its release. 
On July 24, folklore shattered records—most that only Swift herself had set previously. The sound and tone of this album are unlike anything she's ever done before. It's dark; it's somber. It's filled with lust and love—pain and sorrow. It's an album about storytelling. It's an album about preying eyes and backstabbing. It's an album that's meant to be whatever you want it to be. 
To produce this masterpiece, Swift teamed up The National's Aaron Dessner and longtime Swift collaborator Jack Antonoff. She also worked with Justin Vernon of Bon Iver to produce a track. When I, an indie-loving-sad-song-enthusiast, saw this, I was absolutely floored. My two loves, Taylor Swift and indie palooza were combining to bring me an album that would be the soundtrack to my 2020. 
folklore begins rather perfectly with the opening track "the 1," where Swift tells her fans that she's doing good, creating new music and "saying yes instead of no." She also mentions that she saw someone at a bus stop, but this is clearly storytelling because Taylor Swift would never take a bus. The lead single off folklore, "cardigan," tells the story of a young girl who loved a dumb boy, only to feel rejected when he cheats on her with another girl. Young love, right?
I could go on and on and on about every single track off this album, but luckily for you, I will only highlight a few of my favorites. "my tears ricochet" is a scathing song of betrayal (likely about Scooter Braun and her master's dispute). "peace" and "hoax" are love songs in disguise. They focus on the uncertainties of relationships. "peace" is about confessing to your lover that you want to be with them, but you may never be able to offer them peace due to one circumstance or another (for Swift, it's the limelight; for us regular folks, it's [insert your scenario here]).
folklore is a masterpiece from start to finish. Swift shows off her songwriting and storytelling skills in her eighth album, and I'm so glad she did. It still feels like classic Swift—packed with tales about bad lovers—but it also feels more mature. In a time when most people are experiencing loneliness, stress and trauma, folklore feels like Swift is reaching out and giving you a hug. Now, excuse me while I bundle up in a cardigan and listen to this album on repeat forever. -Natalie Hamren, Editor-in-Chief
The New Abnormal by The Strokes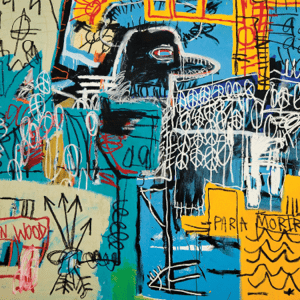 What is a more appropriate name for an album that comes out in 2020 than The New Abnormal? Strokes frontman Julian Casablancas claims the name came from the 2018 California Wildfires when the surrounding area of The Strokes' studio was burned down, California's governor said on the news that "this is not the new normal, it is the new abnormal."
Any album that makes you buy a leather jacket and combat boots is a win in my book. I have been a fan of The Strokes since high school, not just because I had an instant crush on Casablancas. While this is not their best album, it's definitely noteworthy. Trust me I would know, according to Spotify, I'm in the top .5% of listeners this year (hear that Casablancas). 
The subject matter of The New Abnormal, like its members, is more mature since their last LP released in 2013. The album borders more on electronic indie rock, similar to Casablancas' side project The Voidz, than the upbeat punkier material of The Strokes' early days, with synth-heavy songs like "At the Door."
The Strokes' songs, like "Ode to the Mets," have a way of making you feel nostalgic for a time that doesn't exist. Casablancas' matter-of-fact tone and self-aware lyrics can seem like private confessions. Lyrics like "Gone now are the old times, forgotten, time to hold on the railing, the Rubik's Cube isn't solving for us" ("Ode to the Mets") and "I love you in the morning so you know it's no lie" ("Why Are Sundays Always So Depressing?")
We all need an album to blast going down the highway at 80 mph and for me this is it. While it's more melancholy than previous albums, it's still badass. -Noelle Horn, News Editor
SAWAYAMA by Rina Sawayama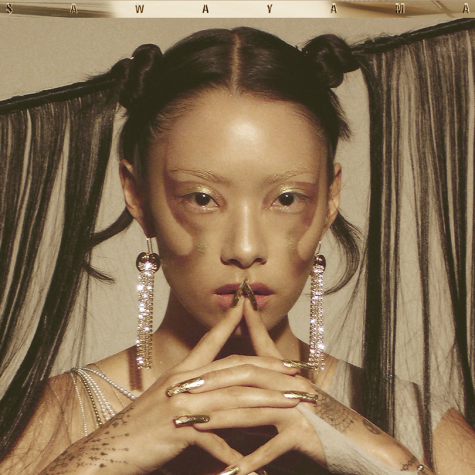 When most people are bored, they scroll through TikTok. I listen to albums. I stumbled upon SAWAYAMA and before I listened, I looked at influences for the album and found large amounts of diversity. Rina Sawayama cites Mariah Carey, Avril Lavinge, Britney Spears, Evanescence and Katy Perry—among many others as influences. I knew I was in for a ride, which unknowingly became a thrice-weekly binge that I couldn't stop riding. 
In the opener, "Dynasty," we are greeted with organs, an electric guitar, synths, robotic whirring and Sawayama's opera-like vocals. A quick listen and you can already hear the "wake-me-up-inside" Evanescence inspiration, yet when the beat turns into rock, she puts her own twist on it as she rifts along with the electric guitar on the bridge. By the end of the three-minute track, I had my seatbelt on ready for what came next only to find out she took a turn to Britney Spears.
Throughout SAWAYAMA she takes influence from seemingly different artists and creates a universe of her own where they coexist amongst each other within her. Her grunge headbangs with her bubblegum pop and her piano-side ballads sway with her techno beats. The production quality is extremely intricate and well thought out with vogue-ing '80s reminiscent hit "Comme des Garcons (Like The Boys)" to the seamless transitions between the nu-metal screaming and Sara Bareilles-like chorus on "STFU!"
Her genre changes consistently, keeping you on your toes and, although it may be your 50th listen, you still aren't prepared for what she has up her sleeve. Just when you get attached to the genre switching, she introduces a new switch: her language.
In "Akasaka Sad" she details about being the child of two Japanese immigrants forever displaced from her origins and paints this perfectly with her second verse being in Japanese. Sawayama translates the lyrics to "From country to country / I hear tragic symphonies / every day searching / For a pain that turns into happiness."
Japan then becomes an element in the album found in the Nintendo video game-sounding beat in "Paradisin'" (my summer banger for my unquarantined summer next year) to lyrical references to Tokyo in "Bad Friend" and "Tokyo Love Hotel." In all the above, she pens how her mental health shifts from her Japanese-British identity to self-worth in different parts of production and/or lyrics.
My personal favorites, other than those listed, have to include "Love Me 4 Me" as it blends the danceability of '80s funk and sultry vocals of '90s R&B to the tune of self-love. Her interlude pushes for climate change reform while also incorporating a dreamy sense in the instrumentation. Plus, she includes the static of changing radio channels that I loved from Channel Orange.
Typically, with an artist's first album there is a struggle gauging what is their best sound and results in a crowded genre-bending and switching album. SAWAYAMA navigates that struggle and puts its best foot forward showing she is capable of being all genres and also one of her own. -Josh Kelly, Managing Editor
Swimmer by Tennis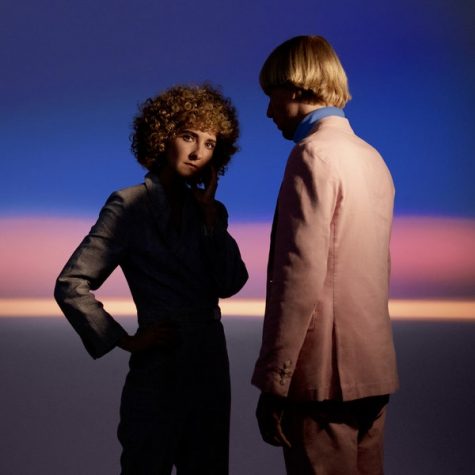 It is rare that I listen to music released after 2014, but one band that keeps me returning every three years for new releases is the husband-wife duo hailing from Denver, Colorado under the name Tennis.
The duo's new release, Swimmer, follows up on their 2017 release Yours Conditionally—the album that started the new era of what I refer to as "world-class-authentic-eighties-inspired island-romance-synth-and-bass." Swimmer delivered with tracks that complement the prior release with a more somber and sensual sound. 
Immediately beginning with the first track, "I'll Haunt You" sets the tone for the entire album. With lyrics that reflect off the couple's sailing trips and decade long history of making music about their relationship. It's more about just crushing over someone and falling in love, but how your love changes—and grows stronger—with age. 
The second single, "Need Your Love," follows the first track's notes on romance, love and how you can still need and want your partner's love despite any riffs that may divide you—with drums and piano that collide with the poetic lyrics perfectly. 
"How to Forgive," the third single, follows "Need Your Love" with a message on how hard it is to communicate with your partner through fights and the threat of potentially growing apart. The harmonious synth that resonates throughout the track pairs with the melancholic—if not regretful—lyrics in a way that evokes nostalgia. 
"Runner," the first single and fourth track, is by far the best offering from the entire album. It is as if the duo traveled back in time to the 1980s and made a glorious synth epic devoted to being intimate with your partner, with subtle—and not so subtle—metaphors that make it one the duo's best songs out of their discography.
Track six, and the title track, brings back the somberness of the hardships of being in a long relationship and the sacrifices required. Track eight, "Late Night," is all about the faith not just in each other, but also in yourself. It is also possibly the best song to not be in the end of a tragic romantic comedy. 
The album wraps up with a sequel to "Matrimony" from Yours Conditionally aptly titled "Matrimony II." Marriage changes your life, and for Tennis, it was all for the better. The last track, combined with a simple piano, prides itself on its lyrics that talk about how nothing is better than finding the one you love, giving it all to each other and never being able to find someone better. 
Swimmer really is the duo's love song album to the couple's love and romance in general. It celebrates all parts of a relationship. The good, the bad, the ugly—it's all here and it has never sounded better. – Billy Keeney, Design and Photo Editor
Heartbreak Weather by Niall Horan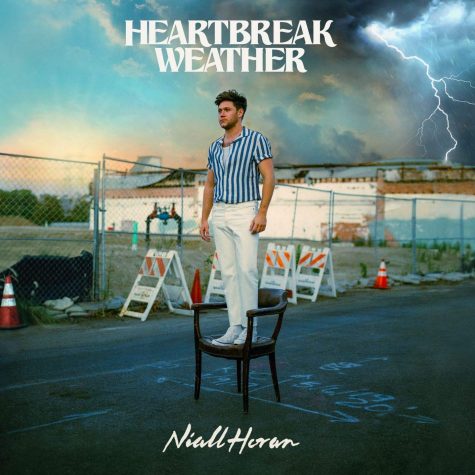 My teen years can be clearly defined by a wall full of One Direction posters. Like, a ridiculous amount of One Direction posters. Now, even at 20 years old, being a Directioner is ingrained in who I am as a person and that is something I can never be ashamed of.
Since their split in 2015, the boys that made up that glorious boyband have all released at least one solo album, but I must admit, some are significantly better than others—we try not to talk about what Liam has been doing these past five years. 
We all knew that Harry Styles would do amazing things throughout his solo career, that was no question. Styles has been killing the game between his music, acting and modeling—truly coming into the cultural icon he was always destined to be. What not all of us expected, though, was one Niall Horan coming through the cracks of suppression that One Direction's management team implemented throughout their career. 
Horan released his debut album, Flicker, in 2017, destroying everyone's expectations of what he would make post-breakup. While there was still an obvious level of pop throughout the album, he implemented different levels of folk and rock to create his own style separate from the boyband he was once a part of. 
Heartbreak Weather, an album that was released in March of this year, was an expansion of that for Horan. The best explanation of this album would be, simply put, a straight up bop from start to finish. With a mixture of the upbeat, poppy songs we all expected, to the soulful songs about lost love, Horan did not miss. 
My favorite song is the album's namesake, "Heartbreak Weather." I'm not typically a huge fan of the singles that come off of albums, but this song makes me want to dance no matter my mood. It's a fun, slightly heartbreaking (hah) story about finding someone that makes you feel a little less lonely. My honorable mentions are "Black and White," a sweet dream about his future wedding, and "San Francisco," written about nostalgia of an old relationship and wanting to rekindle that fire. 
It is not necessarily a masterpiece, but Heartbreak Weather is an album that someone can mindlessly enjoy or listen to when they want to feel better, and I think that is the perfect kind of album for a year like 2020. -Abby Behrens, Video Editor
evermore by Taylor Swift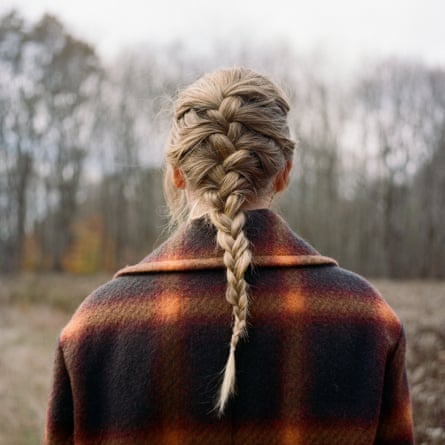 I'm still processing that Taylor Swift decided to drop another album in the same year as the masterpiece folklore. 
If anyone knows Taylor Swift, they know she loves easter eggs and cryptic messages. These past few weeks, she's been dropping hints here and there on her social media platforms. Most fans, myself included, figured she was either planning on dropping a music video for exile or that she was collaborating with Paul McCartney since he has a new album coming out. 
Turns out all of the above were wrong. She was actually planning to drop another album! Such fools we were. So, yesterday at midnight, evermore—the sister album to folklore—was released into the world. 
I honestly don't know what to write because I'm still processing the album. It's whimsical. It's filled with magic and love stories that have been buried for centuries. It's an album you can play while you drive in the snow. Or an album you can listen to while you brew some tea and cozy up next to your cats on the couch. 
The lead single "willow" is an ode to her lover. The music video is filled with symbolism and imagery that shows Swift under scrutiny by the public. She follows a golden string throughout this winter wonderland set in the 1800s to find her true lover. Eventually, she finds him and they walk away in happiness. 
Other songs I've been playing on repeat are "no body, no crime" featuring girl band/sisters HAIM. This song feels like Carrie Underwood's "Cowboy Casanova" meets LeAnn Rimes' "Nothin' Better to Do." It's a whodunnit sung about a man who killed his wife, only to get himself killed in the end. I'm not a big true crime fan because I think it's morbid to obsess over killers and crime, but this song is my one exception. 
"ivy" is a sweet and gentle song that reminds me of a modern take on lullabies and folk music. She uses the plant, ivy, as a metaphor for her love—telling her lover that she's covered in him (or ivy). It's a love song. But it's also Taylor Swift, so it really could be about a million different things. 
"cowboy like me" feels like a song you'd play while you're playing pool and slow dancing with your friends in some crappy bar you swear you'd never go back to. It also features backing vocals from Marcus Mumford from Mumford & Sons. It's a folk and indie dream. 
I'm still processing and digesting this wonderful album, and I likely will for a while. Swift writes beautiful lyrics that take a while to uncover their true meanings. I didn't anticipate I would have two albums of the year, but alas, here we are. I'll be dancing in my apartment to evermore for the rest of 2020 (and evermore). -Natalie
Punisher by Phoebe Bridgers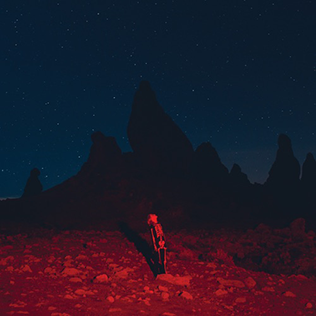 Despite her questionable social media posts and meme-filled personality, Phoebe Bridgers knows how to destroy you with lyrics that wrap around the most bruised part of your heart and poke at the wound. That's why her album Punisher is one of my albums of the year. 
That sounds scary and slightly uncomfortable, but her soft voice accompanied by her Danelectro Baritone Guitar feels lullaby-like. Like a lullaby, it can hide the darkness of its contents, like killing your Nazi neighbor and burying them in your garden, as she puts it in "Garden Song". 
Even the more 'upbeat' songs like "Kyoto" and "I Know the End" deal with heavy issues like daddy issues, imposter syndrome and trying to find a place to belong. 
Sometimes you just have to accept that you're sad and, this year, I think I've cried more than my 24 years of life combined. I find myself listening to this album every day as a sort of meditation, to acknowledge that life sucks sometimes, but you acknowledge the demon over your shoulder and keep trucking. 
Rolling Stone placed it in the top 10 of their Best Albums of 2020 and just one listen to songs like "Savior Complex" and you'll see why—just make sure you bring some tissues to wipe away your Taylor Swift in "Blank Space"-esque mascara tears. -Noelle
Ungodly Hour by Chloe x Halle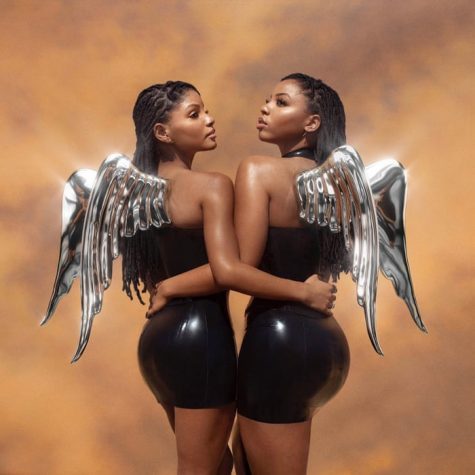 I do not know of a better album produced this year.
I say that clearly and firmly.
Chloe and Halle Bailey formally arrived on the music scene 2 years ago with their freshman album. While it was a bop, I was hesitant to give them my album of the year title because the stan in me knew that that album was not their best sound.
When Ungodly Hour dropped back in June I was very, very correct.
The album, themed under breaking their innocence, showcases many things but the production talents of Chloe, the elder Bailey, are at the forefront. The production takes notes from the late '90s and 2000s elements with synth-driven instrumentals and sounds that create a sense of nostalgia. Chloe flexes her talents the best on "Tipsy," "Do It" and "Forgive Me." Each has moments that make you want to sway from side to side in your chair and move to the dance floor.
The album's production isn't its only flex. The songwriting, while simple, is melodramatic at its best which are met with vocal arrangements that are extremely rehearsed. Halle Bailey, soon to be Ariel in the live-action The Little Mermaid, boasts a vocal talent that consistently grows throughout the album. Her sound gives the siren (yes, Little Mermaid pun intended) the ability to lure you in and hear what stories she and her sister have to share.
While it is an R&B album, it takes moments that are extremely '90s funky and 2010s synthy and blends the two decades of sound the best on the title track "Ungodly Hour"—where they express the desire to be loved at their lowest and most flawed moments and not only their best. As the album continues, we see other songs where they claim their independence and sexuality as their own and—contrary to some predecessors—doesn't resemble the "Disney star gone bad" troupe. 
It'd be a criminal offense if I didn't mention the incredible 6-minute and 58-second stretch that is the album's most iconic songs: "Don't Make It Harder On Me" and "Wonder What She Thinks of Me." The first is beautiful immediately on first listen as they talk about an ex that claims them now that they are with someone else. The addition of the strings and adlibs makes this a work of art. The latter, a Grammy-nominated track, keeps the strings and reverb from before however, is quite sad about sacrifice in love. The melodramatic lyrics and reverb are *chef's kiss* immaculate.
I was extremely thrilled when this album was released, I have been following these girls since Disney's "Next Big Thing" in 2012. I knew this album was golden before I listened, and after listening it's been mentally certified platinum 3x. So, yes, this was my album of the year before it was released and I won't argue with anyone. -Josh