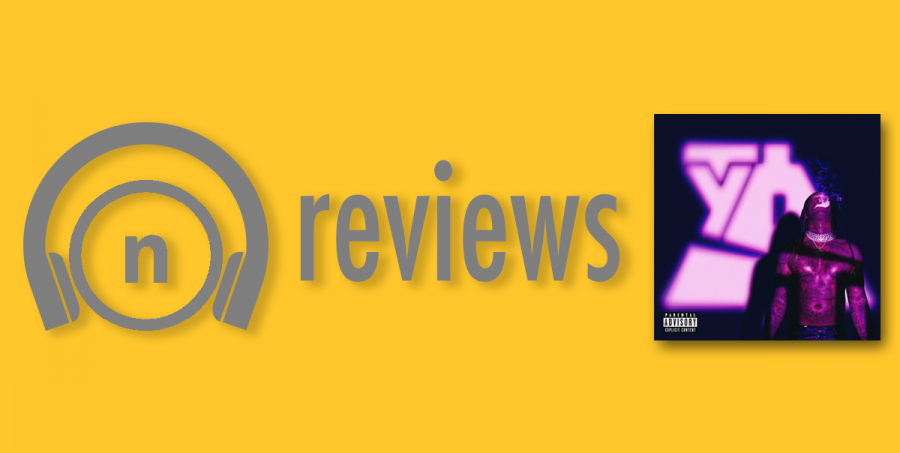 REVIEW: Ty Dolla $ign releases third album
October 25, 2020
Atlanta rapper Ty Dolla $ign returns with an album titled "Featuring Ty Dolla $ign" with the effort to give his fans exactly what they love. In a press release, he said many people tell him that when they see "featuring Ty Dolla $ign" on a track, they know "it's gonna be fire." The album title plays on that statement to assure the listener the album is "gonna be fire," and I agree.
The production quality of the album differs with each track as we get solo love songs from Dolla $ign and group bangers and a variety of features to match. The album, not at all ironically, is full of features from other artists with detailed backgrounds including Nicki Minaj and Quavo to Jhene Aiko, 6lack and Kehlani, even including R&B riffs from throwback artists such as Musiq Soulchild and a sample from Erykah Badu and several others.
Even though Dolla $ign has proven his talent time and time again, he brings a bolstering 25 tracks to his third studio album. While 25 tracks can be seen as intimidating for some, 19 of the 25 tracks do not run over three minutes, clocking this album at just under an hour.
Singles "Ego Death," "Expensive," "Be Yourself" and "Spicy" prepared a wide glimpse of the album's sound. However, Dolla $ign does more than deliver on several other tracks. Tracks like "Track 6," "Tyrone 2021" and "Powder Blue" hold the most weight.
In "Track 6" Ty Dolla $ign is joined by Anderson .Paak, Thundercat and Kanye West and an uncredited feature by Mr. Talkbox. Through the chorus and verses, the three discuss communication in relationships meanwhile Mr. Talkbox fills the background and refrain with the beautiful sound of the talkbox (God bless that instrument).
Dolla $ign then samples the 1997 hit song "Tyrone" by Erykah Badu with longtime collaborator Big Sean. The post-chorus fills with the jazzy sound many know as Badu telling, now Sean, to call Tyrone. The two come together to play out the phone call, on this re-up of a timeless track.
His biggest soar is on the album's longest track "Your Turn" where he recruits Musiq Soulchild, Tish Ryman and 6lack to paint the picture of recycling love between people. This track holds Dolla $ign's favorite lyric with "Nobody's truly yours, it's just your turn." 6lack takes the fourth verse and outro with a spoken word as Dolla $ign vocalizes in the background. 
Although checkered with a few interludes and short spoken word tracks, the album isn't to be missed in the last quarter of 2020. Dolla $ign's aim to show he can provide the same amount of energy as he does on features, he proves the statement as nothing but a misnomer.