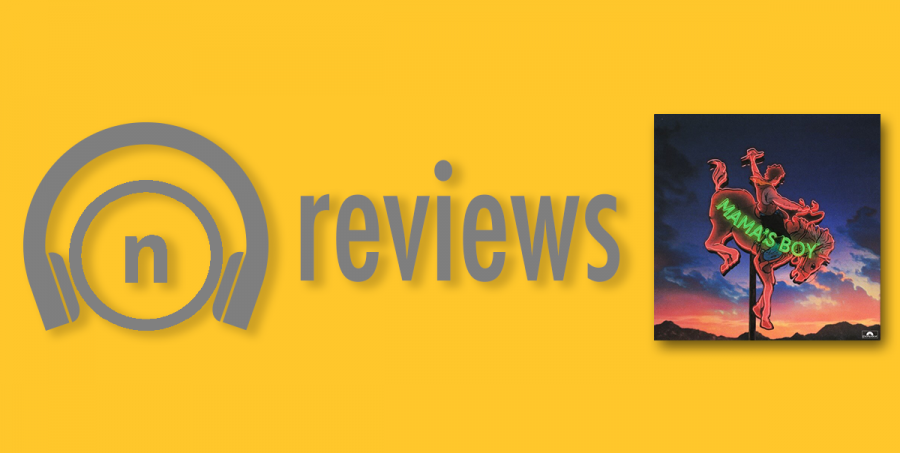 Review: LANY releases third album "mama's boy"
October 4, 2020
California based pop-rock group LANY released their third album, "mama's boy," amidst a culturally chaotic weekend. On the list of pop culture things to be aware of, "mama's boy" can hardly rank. But for listeners looking for a comfort album, find your favorite "cry" space and get comfortable—maybe it's your bed, the floor or that random staircase with a flickering light you found on campus. 
LANY traditionally blends synth and bedroom pop with mellow, somewhat jazzy undertones, but "mama's boy" reveals lead singer Paul Jason Klein's return to his Oklahoma roots. Beginning with "you!," an almost contemporary Christian worship anthem that's difficult to discern if he's singing to a love interest or Jesus, the tone of the album is set as a cowboy stuck in Venice Beach crying for his lost love. Or Jesus. 
Desperate to be seen as a "nice, Southern gentleman," tracks like "cowboy in LA" and "good guys" boast of Klein's ability to treat a girl right. It's a technicolor movie scene, driving with the windows down with your latest fling hoping this one maybe sticks. He says he's a nice guy, so why don't you like him? Something sinister lurks beneath the surface of this holographic dream, which reveals itself in "bad news." 
Klein spends half the album clinging to the ideal of a sweeter-than-my-Western Kentucky-family's-sweet-tea gentleman only to undo his entire facade in "bad news." "I'ma make your mama love me everytime you take me home, I'ma make your daddy hate me everytime we're alone," Klein wails while "I'm bad news" reverberates throughout. If a man ever says he's one of the "good guys," give him a couple songs and you'll figure out he's really "bad news." 
Tracks like "sad" and "anything 4 u," while musically typical LANY with a dash of a Southern twang, are simply rewritten emo 2000s and early Taylor Swift songs. The theme of wanting someone to hurt as much as you hurt and pining after someone you know better than other people know are over-done and should have been left in 2010. 
Running in the same vein of tiresome themes, "heart won't let me" finds Klein lamenting his less-than-ideal relationship in which he wants to leave but doesn't have the heart to end things. "You and I always fight about the same things," Klein begins. It's a well-known story, one that many listeners have likely been the main characters of. If this song hits too close to home, consider ripping off the bandaid. Is this a review or unsolicited therapy? 
The one breath of fresh air found in "mama's boy" came with "if this is the last time" and "i still talk to jesus." Klein takes a detour from his "I'm a good Southern boy in love with a girl who doesn't want me" track and writes a ballad to his parents in "if this is the last time." Singing to his mom first, Klein grieves getting older (Lorde would be proud) and how difficult it is to say goodbyes. He talks of how tough his mom is, how thankful he is for her, how he's sorry he was a difficult son. Anyone with a strained relationship with their parents might be sobbing by the chorus. 
From struggling with your parents to struggling with your religious identity, LANY digs the knife even deeper. For those with infinite pop culture knowledge, you'll recognize that Hozier is the patron saint of having a weird relationship with religion, but "i still talk to jesus" spins that concept into West Coast bedroom pop. It's a prayer backed by a church choir, confessing his sins, yet admitting he still talks to Jesus. 
The album carries tracks full of identity crises, pining after a girl who isn't his like in "sharing you" and typical sad anthems that deserve a spot on your favorite "sit in the shower and cry" playlist. The album begins somewhat hopeful with "you!" and ends in a quiet reverence with "nobody else," tying his life story together. 
Lyrically an emotional rollercoaster, the musicality of "mama's boy" doesn't match. Perhaps that was the goal. It's like a letter scribbled in your journal at 2 a.m., with simple melodies and occasional synth, trumpets or soft guitar riffs backing your breakdown. "mama's boy" is the soundtrack for a coming-of-age indie film that will likely be forgotten about when you're older. But, for now, it's the anthem of a bleeding heart.