Provided by NKU music department
From the perspective of Dr. Kimberly Lazzeri
As musicians, we rely upon togetherness. 
We sing together, play together, listen together, breathe together, and even tune together so that we are completely in sync with one another. And what's more, we rely upon togetherness with our audiences—the bond that is formed between human beings all searching for connection through the power of music. 
So what happens when we can't be together? When the rehearsal spaces, concert halls, piano labs, and audio-production studios go dark?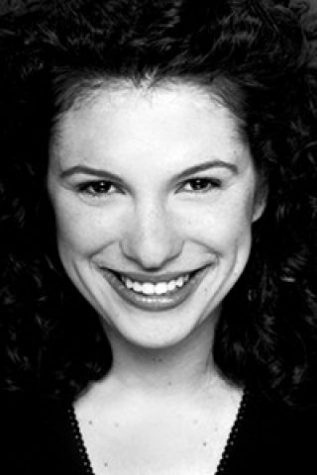 We are left with a profound sense of loss. Grief. Emptiness. Questions of how to move forward when the larger organism of which we are a part is disbanded … indefinitely. 
We go quiet. But not for long. 
As musicians, we are no strangers to solitude. We spend countless hours in the practice room, honing our skills, shaping our sound, growing our technique. So we think, "We can do this," and we reach deeply within ourselves to the wells of creativity that we have been so diligently filling all these years. 
And we start making music again. For ourselves, yes, but for others too, with hashtags like Music Preparatory's #playitforward and initiatives like NKU SOTA Stream where "the show must go on." 
We borrow instruments from school—from keyboards to marimbas and bongos, so that we can practice at home. We give and attend degree recitals from our living rooms, and we take our one-on-one applied lessons in our basements, campers, bedrooms, and (when push comes to shove) even our cars. We Zoom, Flipgrid, FaceTime, Skype, Hangout, Teams, Marco Polo, and Facebook to reclaim our togetherness. We YouTube, OneDrive, Google Drive, and Dropbox videos of ourselves to share with our peers and our teachers as if to say (in the words of the great Stephen Sondheim) "No one is alone." We perfect our earbud and external microphone game. 
We collaborate with ourselves (something we never thought we'd say) and others over the innovative Acapella app. We submit individual performance videos to be compiled into a virtual whole. (Thanks, Eric Whitacre, for showing us it could be done.) We curl up on our couches with our curbside pickup mega-bag of popcorn and settle in for a night of free streaming from opera stages and concert halls around the globe. 
We ask our staff collaborative pianists to record valuable accompaniment tracks for use in our homes, and we reach for temporary alternatives like Appcompanist and SmartMusic. We meet asynchronously but more importantly, synchronously, too, as our pets strut irreverently in front of our laptop cameras and achieve a kind of hometown fame. We invite guest artists to our virtual classrooms, thirsting to learn from them, but even more, to be inspired by them in these challenging times. 
Don't get us wrong. Not every day is a creative homerun. Some days, we just strive to hold it together—get our groceries, care for loved ones, get some rest. Some of us are on the frontlines of the crisis and have little bandwidth to even consider "logging in." Depending upon the day, we are anxious and in mourning, desperately searching for some kind of productive path forward. And while that path is uncertain, we persevere. 
We gather our courage to sing and play, softly at first, worried that we will disturb our neighbors. We consider writing them notes to apologize and ask for their understanding. But over time, our voices grow stronger and louder, and we push open our windows and step out of doors because we realize that as musicians—no, as human beings—we rely upon togetherness. And it is through keeping our music going that we will maintain our connection to one another, find our comfort, and spread our hope.