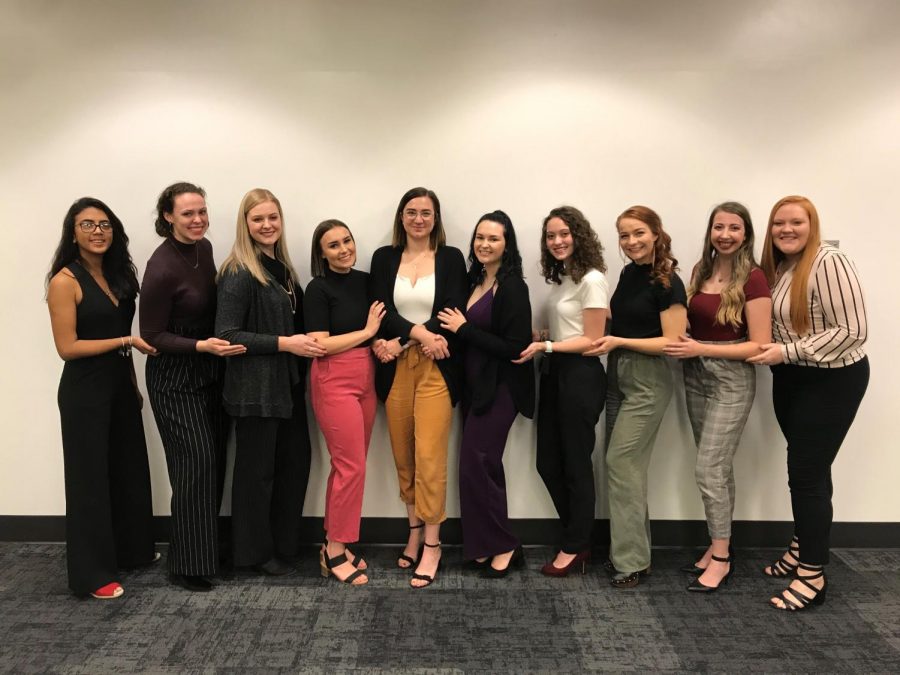 From the perspective of Allison Weihe
The influence that COVID-19 has had on the NKU community like many others has been incredibly significant, and our fraternity and sorority life community has been especially affected. The vast majority of our reach leaned on in-person programming and events designed to educate and support our community. The Panhellenic Recruitment Workshop that we typically have every Spring to prepare our active Panhellenic sisters for the upcoming formal recruitment season is a prime example of this. This workshop is an opportunity for our entire Panhellenic community to come together in one place to hear from great speakers that help set the tone for our goals and ideal mindset going into the Fall. 
As a Panhellenic council, and FSL as a whole, we have had to do a lot of reevaluation for the future of our community which includes trying to consider all potential obstacles we may see over the course of this pandemic and ultimately try to be as proactive as possible. However, I feel that the biggest challenge we have faced has been finding creative ways to maintain our relationships and sense of togetherness in the midst of physical distancing. We have increased our presence on social media platforms and have initiated different challenges and ways to interact with each other in new ways. The FSL Tik Tok challenge, for example, offered an opportunity for chapters to submit videos to be posted on the NKU FSL twitter, where the video with the most likes that week would win $25 toward their philanthropy! 
Our organizations thrive on interpersonal connections and interactions between members. While we champion our large scale events for our philanthropies or look forward to dressing to the nines for formals, it is the little things like having lunch with brothers and sisters in the SU, coming together for chapter meetings every week, and studying together for hours on end at Steely in preparation for finals that define the core of our brotherhoods and sisterhood. Our togetherness, sense of community, and strong bonds with people both in and outside of our chapters is what makes the Greek community at NKU not only great—but home to so many wonderful people. While we are facing a formidable obstacle, I believe that our community will grow stronger in spite of it, and I look forward to seeing that strength reflected in the impact our organizations will have on our community going forward.