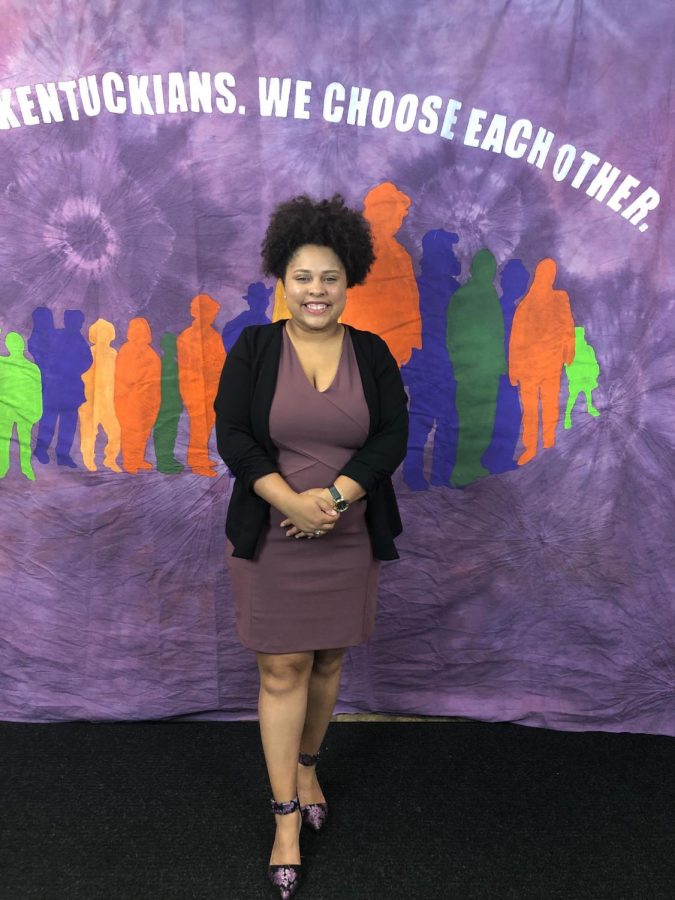 A conversation with senior Janiah Miller
Major: Integrative studies. I have three minors. Political science, social justice and university honors with two focus areas in women and gender studies and public service.
What organizations have you been involved with during your time at NKU?
I was in the Student Government Association for 2.5 years, and I served on the executive board for two years. I was the Black Student Union President, I am a R.O.C.K.S. lead mentor, I've been an LGBTQ Ambassador. Those are just a few organizations I can think of off the top of my head.
What have been the biggest challenges for you with transitioning to online?
I had all online classes so the transition to online wasn't that difficult. I met with my advisor for my capstone once a week, but that was it. I think why transitioning has been kind of challenging because I'm used to being out and about all day. Maybe 9 a.m. to 8 or 9 o'clock at night. To be in a slower pace, I think that has been a challenge for me. I miss R.O.C.K.S. because I was a lead mentor so I did 15 hours a week on campus.
What are your thoughts about spring commencement being canceled?
The whole concept of being a senior is waiting your turn because your moment will come.
When I thought about all the celebrations and all the festivities… I think I counted at least eight things that I would have went to. I think when it came down to it I think I almost wanted to go to Sherehe more than I actually wanted to go to the actual graduation ceremony.
Will you be able to attend fall commencement?
I've decided that I will come back in December and I will walk and I will try to participate in the December Sherehe.
I still feel like it's rather difficult because turning your tassel symbolizes a new era, so I'm trying to stay positive over the course of the next 8 months waiting for that moment.
I'm going to walk regardless because it's a huge moment as a first-generation college student. This one moment is for you to just celebrate and for it to just be about you. I think it is really hard to grasp that that's not happening.
What changes has COVID-19 had on your post-graduation plans?
Things haven't changed actually. I kind of feel bad in the midst of millions of people losing their jobs that I've been offered several jobs. I accepted one of them as the Director of Community Relations for a councilman in Cincinnati. There's also a fellowship that I'm likely to participate in as well on the side.