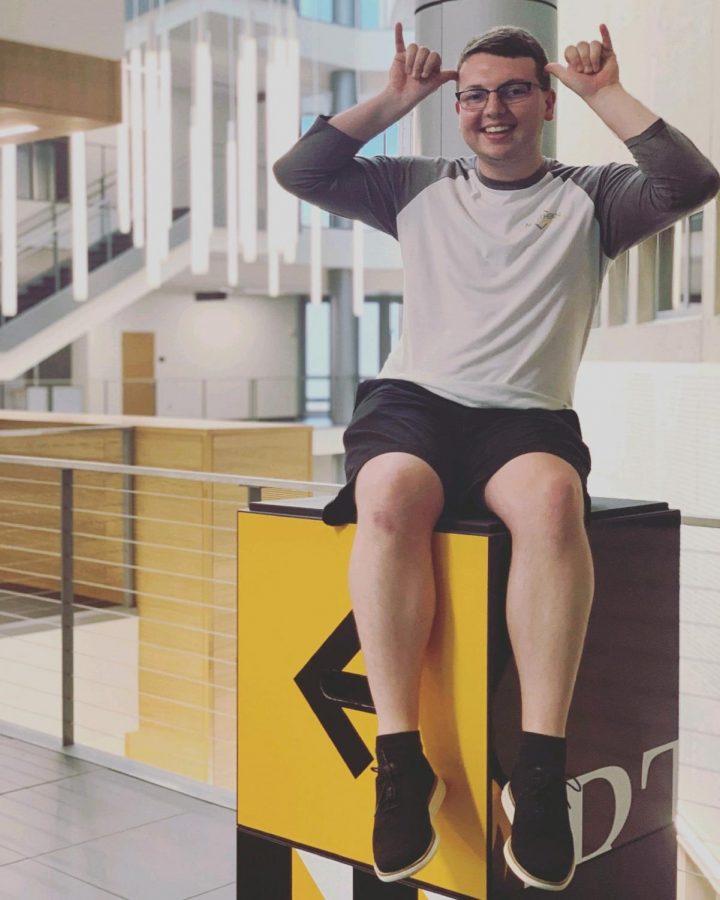 A conversation with senior Chris Riehl
Major: Public relations with a minor in health studies
What organizations have you been involved in during your time at NKU?
Currently I serve as the president of Presidential Ambassadors. I'm also a member of Public Relations Student Society of America (PRSSA), and I'm also in Greek life.
What have been the biggest challenges for you transitioning to online classes?
I'm definitely an in-class person when it comes to education. Shifting that whole focus online has been really challenging. You don't really realize how much of your day is involved around walking around campus or driving to campus, or meeting with people in your organization and inside of the class and outside of the classroom. It's really crazy to see all of that time that you did spend on stuff at NKU just go to free time.
Being a president of an organization, it's hard to keep people involved when you have online meetings, and everyone is going through so many battles right now. Some people are unemployed. Some people are really struggling with online classes, me including.
What are your thoughts about spring commencement being canceled?
I kind of saw the cancellation of commencement coming because the rest of the semester was converted to online. I had a little bit of time to prepare for the cancellation of commencement, but I don't think anything really prepares you for when you get that email and it says graduation is canceled. It definitely was a huge hit.
Working for the past four years and even beyond those four years to attain a goal of graduating from college takes a lot of hard work and dedication and it's always been a dream of mine to graduate. I know regardless of the ceremony I'm graduating college but it's just that cherry on top of the icing. Mainly I wanted my parents to see me on that day. I wanted to take part in the commencement ceremonies for them to show that I did do it and that they helped me get there.
 Will you be able to attend fall commencement? 
I haven't really decided if I'm going to attend that one just because I'm currently looking for jobs out of state, it really just depends where I'm at. Maybe if I'm still around here I will attend but it definitely won't feel the same.
 What changes has COVID-19 had on your post-graduation plans?
I studied public relations, so I still want to work in the PR, marketing communications field but it definitely is going to be a lot harder to find full-time work. Before COVID-19 kind of took a hold of our world and the country, I was in the job searching process for full time work after graduation.