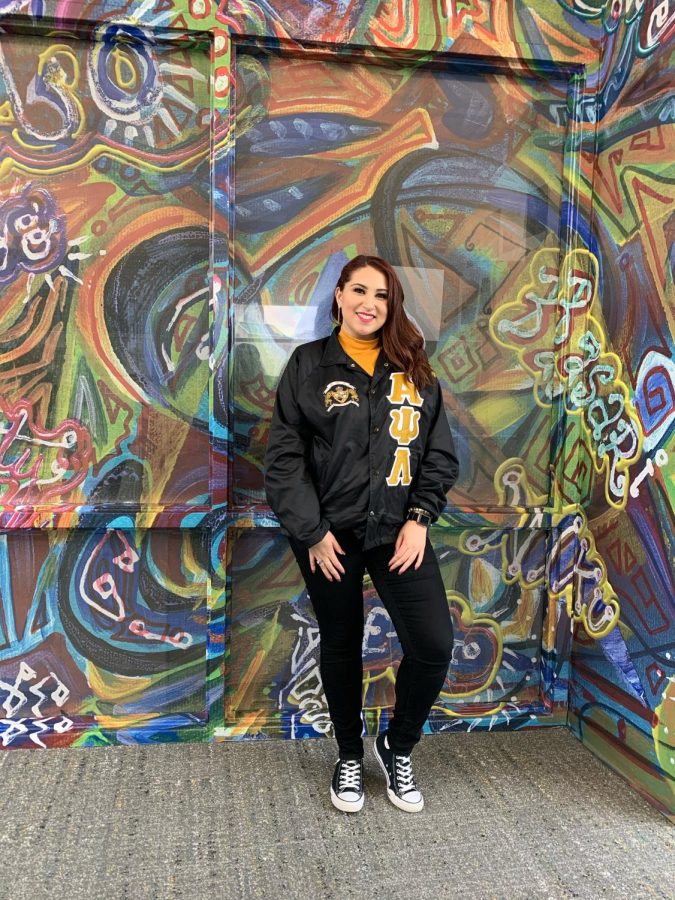 Provided by Alex Navarro-Guzmán
A conversation with senior Alex Navarro-Guzman
Major: International Business and Human Resource Management
 What organizations have you been involved in at NKU?
Resident Assistant for the Office of University Housing

 Student Worker for Latino Programs & Services

President of Alpha Psi Lambda

Vice President of Delta Sigma Pi, Professional Business Fraternity

Student Ambassador for Haile/US Bank College of Business
 What have been the biggest challenges for you with transitioning to online?
It wasn't so much the transition to online classes, but more of the meetings that would be beneficial in person. For example, involvement in my fraternity. It was just easier to meet in person with my chapter members. I had to kind of take it on upon myself as a president to be able to provide those resources and provide that support and ensure that they know that they have an organization to fall back on.
What else has changed since the transition?
The cancelation of really big events that highlight and honor some of our leaders on campus and our culture.
 What are your thoughts about spring commencement being canceled?
Commencement being canceled is still one of the hardest things to wrap my mind around, just because as a first-generation student that wants to represent her country and her family, it was just hard to imagine that moment being taken away from me when it was supposed to happen.   
Will you be able to attend fall commencement?
I don't really know if I'm going to be participating or not. I'm just kind of waiting to see how, I guess, the summer goes and how I feel. I know that I've spoken to some other seniors, and even people that aren't seniors that aren't graduating are feeling it for the seniors. I have gotten some messages of support. While that still means a lot of course, every senior wants to have their moment to walk across that stage and feel like "yeah I did it and my family is seeing me do that."
How has COVID-19 affected your post-graduation plans?
I have applied to a master's program at NKU and from that aspect I'm still applying. My application is still in and I would like to get my master's and be accepted into it for fall.  Unfortunately, because of the hiring freeze that is happening everywhere. I had also applied to a graduate assistant position through housing but the news over there is that there's a hiring freeze. They're not really sure if that position is going to be open.
I had a part-time job with Bon Secours Mercy Health that I was doing diversity and inclusion coordination for the team, and unfortunately my job was not necessarily essential… so they had to lay me off. I had my plan of transitioning into a full-time employment position with that company and with that being a hiring freeze and nothing being able to happen right now. Unfortunately I'm not sure where I'm going to find what my next step is going to be. I'm just kind of praying and hoping that things will get better.