The best TV shows to binge while stuck at home
Pass the time away while practicing social distancing
April 13, 2020
It's been a month since spring break started, which feels like it was a lifetime ago. Our world has completely changed, and everyone is stuck inside for what will probably be quite a while. One of the best ways to pass the time in a situation like this is getting invested in a lengthy series, so here's a list of prime TV for your viewing pleasure.
Thankfully, HBO has made a majority of its content available for free to watch now on its website, with exceptions—the global pop culture sensation "Game of Thrones," the hit sci-fi series "Westworld" and this writer's all-time favorite "The Leftovers" are a few notable omissions.
Our rules for this list: it is longer than a season and is available on either Netflix or Hulu, or is available to stream legally somewhere else for free as most students probably don't have a subscription to premium cable channels. Here are eight solid picks, followed by a list of what editors have been watching during self-isolation.
The Wire
It's hard to think of a better way to start off your series of quarantine binges with the show widely acknowledged as the greatest show of all time. "The Wire" is a crime drama that features many of Hollywood's most prominent stars—like Idris Elba and Michael B. Jordan—before they became household names. Each of the five seasons is heavily inspired by real-life events and deals with a different aspect of society in the city of Baltimore, like the illegal drug trade, the public school system and print journalism. If you've ever read any list of best TV shows, this one was likely at the top. Now that it's streaming for free on HBO, you've got no excuse.
Seinfeld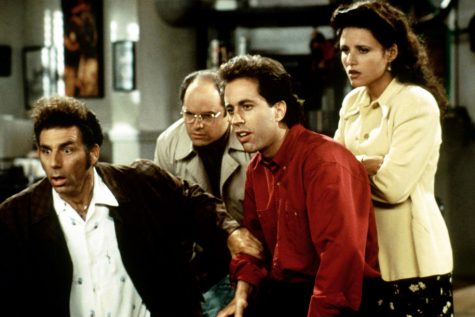 This sitcom might be the most influential series to American culture ever. Just look at the terms it introduced that we still use—a "double dipper" is someone who uses the same chip in dip twice, saying you "can't stand" someone means you're annoyed by them and "regifting" is giving someone else a present you already received. Every iconic modern comedy from "Friends" to "The Office" owes a huge debt to "Seinfeld," and none of them have ever been as consistently funny. All 180 episodes of the series are on Hulu now.
Big Little Lies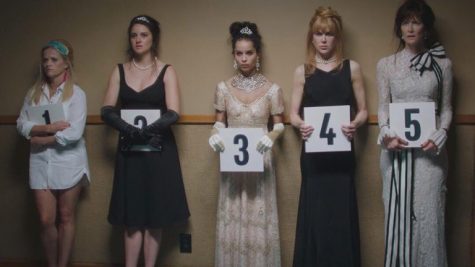 If television had an all-star game, it would be "Big Little Lies." This murder mystery has an insane level of talent on display here, with characters played by Reese Witherspoon, Nicole Kidman, Laura Dern, Zoë Kravitz, Shailene Woodley, Alexander Skarsgård, Adam Scott and Meryl Streep. After a murder occurs at a school fundraiser, five women are suspects in this heart-wrenching drama that deals with privilege, trauma and abuse. It was nominated for 16 Emmys, and both seasons can be streamed for free on HBO's website now.
Justified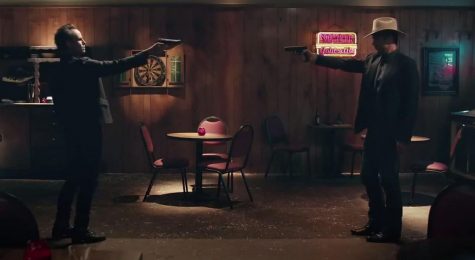 Missing the Kentucky spirit from NKU's campus? This Western crime drama that could only take place in the Bluegrass State should satisfy your longings. "Justified" takes place in Lexington and Eastern Kentucky, and centers around Raylan Givens, essentially an Old West lawman living in modern times, and his rivalry with Boyd Crowder, a childhood friend of Givens who is now a silver-tongued criminal mastermind. "Justified" somehow makes the hills of Appalachia look like the most beautiful and most dangerous place in the world, and is darkly funny in a way that could only be Kentuckian. At its peak, it beat out "Breaking Bad" and "Mad Men" for multiple Emmy awards, and the second season's finale was named the 19th best episode of television ever by The Ringer. All six seasons are on Hulu.
Atlanta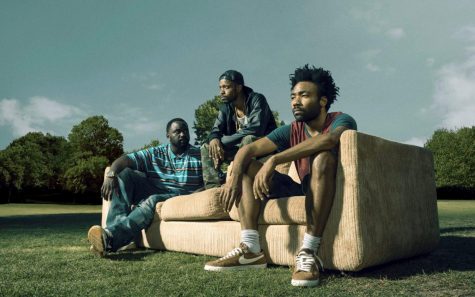 Anyone who has listened to the radio in the last 5 years or seen Spider-Man: Homecoming probably knows who Donald Glover, stage name Childish Gambino, is. "Atlanta," a comedy-drama created, written, produced and directed by Glover, revolves around a homeless Princeton dropout (played by Glover) who begins to manage his cousin's up-and-coming rap career. The show is stranger than current television—Glover said in an interview he "wanted to make "Twin Peaks" with rappers"—but always funny and profound. With "Atlanta," Glover made history in 2017 as the first black man to win an Emmy for Outstanding Directing for a Comedy Series. Watch both seasons on Hulu.
Twin Peaks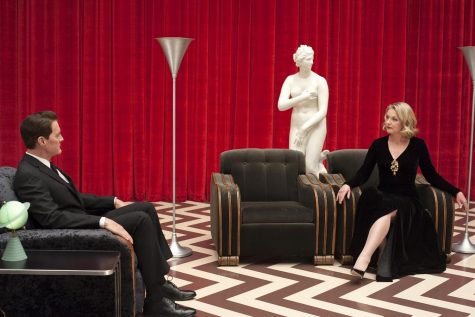 If you just read the last paragraph and had no idea what "Twin Peaks with rappers" meant, here's your chance to understand. This 1990 horror-mystery series started off with a simple question—"Who killed Laura Palmer?"—but quickly takes a turn for the surreal and supernatural, with plots of invisible killers and doors to another universe. "Twin Peaks" is regarded as "the series that changed television," and is a major inspiration to classic favorites like "The X-Files" and current hits like "American Horror Story." Watch the first two seasons now on Netflix and the third season on Showtime.
The Twilight Zone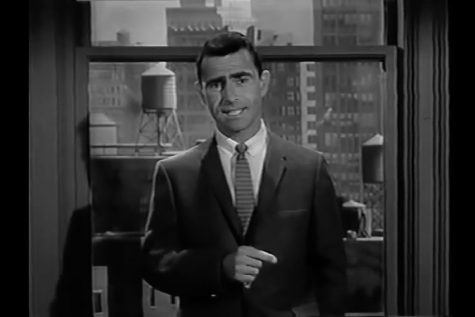 We all know this classic sci-fi horror series from catching random episodes on TV during annual Thanksgiving or New Year's Eve marathons, but "The Twilight Zone" is actually perfect for binge-watching. For those uninitiated, every episode of "Twilight Zone" is a different story with a new character confronted with an unusual, frequently terrifying event. At 28 minutes an episode, you'll definitely keep clicking 'next episode' into the early hours of the morning—if only because you're too scared to sleep. Netflix has seasons one, two, three and five, and Hulu has all 156 episodes.
Star Trek: The Next Generation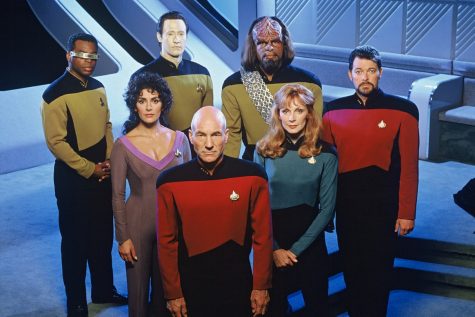 What is there to say about Star Trek that hasn't already been said a million times? "The Next Generation" is the genre at its best, and the touchstone that all modern science fiction is judged by. It told important stories about human morality and the horrors of war while maintaining a bright optimism for the future of the world. Keeping in line with the original "Star Trek," "The Next Generation" was also highly progressive for its time—it was one of the first shows to feature a disabled character and featured a cast with several black and Asian characters, which was (and, to be honest, still is) very uncommon for the time. All seven seasons are on Netflix.
EDITOR'S PICKS:
American Horror Story
– Sierra Newton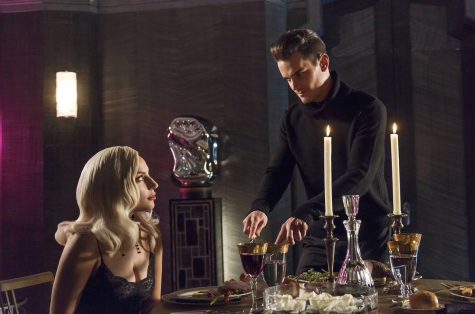 I'm bingeing "American Horror Story." (I know, I'm late.) Since the pandemic started, it's all I've been watching; well, this and an occasional "Parks & Recreation" episode. I'm currently on season five, which is subtitled "Hotel," starring Lady Gaga and Angela Bassett. The show's twisted plot lines and crazy schemes keep you glued to the screen. If you're not into gore, this is NOT the show for you, but if a little blood and guts doesn't spook you it's a good one. Every season is on Hulu.
Sex Education
– Natalie Hamren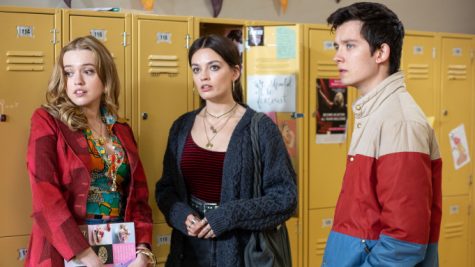 I found out about "Sex Education" when Gillian Anderson posted about the show prior to its release on her Instagram. I immediately thought it was going to be a show about proper sex education with Anderson narrating. (Who wouldn't want proper sex ed from her?) 
"Sex Education" does include Anderson giving sex tips and advice as she stars as Dr. Jean Milburn, a sex therapist. However, the show follows her son Otis Milburn (Asa Butterfield)—an awkward, quirky and embarrassing high schooler trying to help his fellow classmates out with their sex lives while keeping his therapy business a secret from his mother. 
The show tackles topics like sexuality, mental health, sexual assault and more. If you want the proper sex education you never got in school, then watch this. Both seasons are on Netflix.
Halt and Catch Fire
– Billy Keeney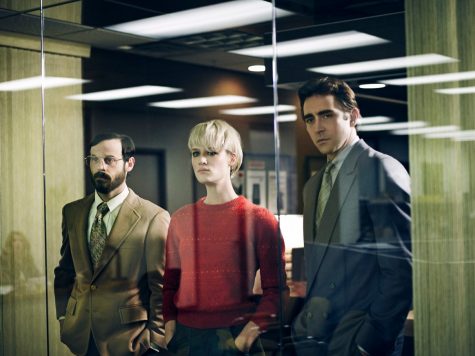 If you are looking for the prestige TV of yesteryear, before oversaturation from streaming giants like Netflix, AMC's "Halt and Catch Fire" is it. 
There was a time when AMC was considered the HBO equivalent of basic cable, with shows like "Mad Men," "Breaking Bad" and "Hell on Wheels"—all of which were among the very first of the channel's foray into scripted programming. 
"Halt and Catch Fire," which had its four season run from 2014 to 2017, is one of the last seriously good series to air first on cable. Starring Lee Pace, Scoot McNairy, Mackenzie Davis and Kerry Bishé as a group of Silicon Prairie computer engineers—and lovers—as they launch a startup that goes from Texas to Silicon Valley during the 1980s. 
When it first aired, you'd be hard pressed to find a serious drama set in the 1980s computer revolution. Everything from the set design, costume design, characters, music and story bleeds 1980s in one of the most accurate representations of the decade outside of feature films. 
"Stranger Things" and every other 80s nostalgia-bait series can eat its heart out. This is the real deal. 
Drunk History
– Josh Kelly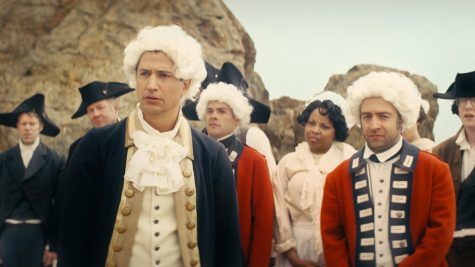 Comedy Central's "Drunk History" provides the same education as a student who studied just enough for the final, but not enough for the B-. Each episode centers around three historical events retold by inebriated comedians and the antics that occur while recording. Unlike the title would lead you to believe, host Derek Waters ensures historic accuracy in the dates, names and overall arc of the story while the dialogue not as much.
Seasons one through three cover U.S. cities like Miami, Los Angeles and the nation's capital, while the remainder are themed with topics like heists, civil rights and revolutionary bar fights. Personal testimony, the show has opened my eyes to many historical moments led by women and people of color that usually don't get told.
As the comedian is drunkenly telling the story, the show takes a deeper dive into history as an ensemble of stars—including Kat Dennings, Raven Symone, Will Ferrell and many more—reenact the comedian's entire telling by lip syncing along with their narration. The actors speak, burp and sometimes throw up along with every word in the original dub. 
All six seasons are on Hulu and range from eight to 16 episodes a piece. Personal favorites are Amber Ruffins' telling of Claudette Colvin (S2E1), Questlove's birth of hip hop (S5E3) and Crissle West's story of Gwendolyn Sanders and the Birmingham Children's March (S5E5).
Carole & Tuesday
– Corinne Byrne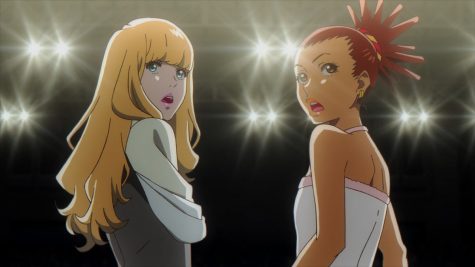 Now this is an anime for those of us who are tired of the same ones random dudes on Tinder try to tell you to watch just two seconds after saying, "Hey, do you know who you remind me of? Ramona Flowers!" 
"Carole & Tuesday" is set in the future on Mars where virtually all music is created through artificial intelligence. Rich girl Tuesday Simmons runs away from home to pursue music in Alba City, where she meets refugee and orphan Carole Stanley. The two strike up a friendship and begin creating real music together, hoping to make it big. 
Kane Mitten had told me about this show months ago and I finally have had the time to watch it. It definitely fits my vibe, as it's a quirky anime about two girls pursuing their shared dream of becoming musicians. While some of the show mentions heavier subjects, it does a good job of not becoming too dark—well, so far. Currently there are two seasons and I'm still in the first, but I'm enjoying a light-hearted story in this time of uncertainty in our world. For anyone needing a break from reality, "Carole & Tuesday" on Netflix is the perfect world to lose yourself in.
Veronica Mars
– Noelle Horn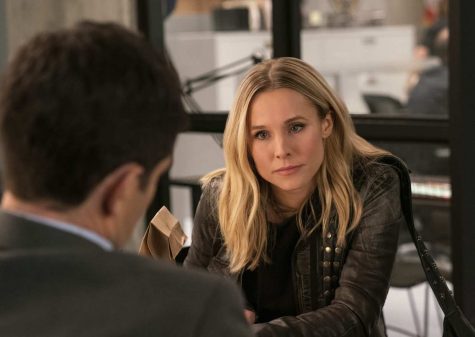 This show is by no means new, but it is a classic. Think Nancy Drew meets Degrassi, with some CSI thrown in. It stars Kristen Bell as the witty and independent (almost to a fault) Veronica Mars, who works for her father's Private Investigation company. In the first season, she tries to find the killer of her best friend Lily. It's cliche at times and the angst is tangible, but something about the twists and turns—and Bell's humor, of course—will keep you watching. It has a cult following for a reason. All seasons can be found on Hulu, including season 4, which released 12 years later in 2019.
The Great British Baking Show
– Abby Behrens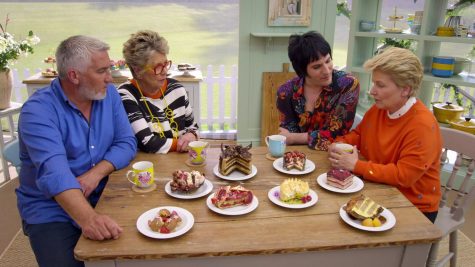 This show has got everything: elegant baking, dry British humor and the perfect amount of drama to go with your morning coffee. "The Great British Baking Show" is a baking competition between 12 amateur bakers filmed in Berkshire, England. During the duration of the show, each baker competes in a Signature, Technical, and Showstopper challenge which can end in receiving the "Star Baker" title or the conclusion of their "Bake Off" journey. 
It's a great option for when you don't want to think too hard. Whether you put it on in the background or absorb every detail, it's easy to throw yourself into when life feels a little chaotic. There are currently seven seasons on Netflix, and with ten episodes per season there's a good chunk to work through if you have the time—and we all know you have the time.