Editors choose their Album of the Year 2019
Editors share their favorite Albums of the Year
December 31, 2019
2019 was a year of growth, change and turmoil for us all. With the end of 2019 looms the start of a new decade, so here are some albums—selected by editors as their favorites of the year—that will help you dance (or cry) into the 20s with aplomb.
-Kane Mitten, Arts & Life Editor
---
Ariana Grande – thank u, next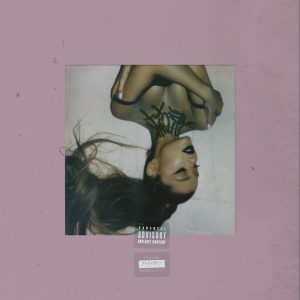 Ariana, Ariana, Ariana … Where do I start? In case you've been living under a rock the past year, Mac Miller, Ariana's ex-boyfriend, passed away and Grande broke off her engagement with Pete Davidson. Between the release of 'Sweetener' in August of 2018 and the 'tun' February release date, Grande found enough time and let out enough emotions to create a 12-song album full of BOPS. Not a single feature is on this album, just the powerhouse vocals of the ponytail wearing, Toulouse loving pop star.
This album is not only full of her goddess-like vocals over trap beats, but plenty of doses of raw emotions and realizations of destructive tendencies. The album starts with with a light, airy, whimsical feeling in "imagine," making us all feel the urge to be laid up with our loves, then follows it up with "needy"—a song literally detailing how needy she can be in relationships, and how easy is that to relate to?
On 'fake smile' and 'ghostin,' Ari really let us have it with how she feels. I dare you to listen to 'ghostin' by yourself, full volume when it's raining. Tell me you don't feel every note of that song in your soul! The swelling sounds of the bass make you feel submerged in an ocean of sadness, but a good sadness.
We ease back out of the feels with my personal favorite on the album, 'in my head.' The song describes the self destructive habits Ariana has with seeing potential in men who don't quite have it together yet. The upbeat tempo keeps you from thinking about that one guy too much but just enough for the lyrics "wanted you to grow but boy you wasn't budding/everything you are made you everything you aren't/I saw your potential without seeing credentials/maybe that's the issue' to hit home.
The controversial but very fun '7 rings' details the lavish and fun life Grande lives with her six besties. Not a very vocal song for the star, but a fun one indeed. In 'thank u, next,' Ariana teaches us all a lesson in seeing the beauty in every relationship we've had and remembering to keep ourselves as number one. 'thank u, next' is an anthem in the truest sense, and the music video is a time capsule of 2000's rom-coms. Ending the album with your favorite instagram caption of the summer, 'break up with your girlfriend, i'm bored,' Ariana shows us how fast you can bounce back from being down. 
This year was one of the best for Grande, starting the year winning a Grammy for Best Pop Vocal Album for 'Sweetener,' having three legs of her 'swt/tun tour', being Spotify's most streamed female artist of the decade and now being nominated for five Grammys for this album.
If the album isn't in your top five for the year, then thank u, next!
-Sierra Newton, Sports Editor
---
Lucki – Days B4 III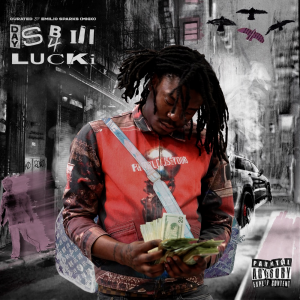 Six years ago, two Chicago rappers dominated the hip-hop world in the summer with the release of their breakout projects. Chance the Rapper released "Acid Rap" to critical success, and is now a household name with SNL hosting gigs and KitKat endorsements. When the 17-year-old Lucki Eck$ released "Alternative Trap" a few months later, many expected him to become the city's next star.
But Lucki—despite featuring on projects and singles from well known artists like FKA Twigs, Danny Brown, and Chance the Rapper—never seemed to break out of underground fame. Struggles with addiction and, later on, becoming a father derailed his personal life and career. He announced a break from music in 2016 to focus on taking care of his son, but still released EPs in 2017 and 2018; finally, in 2019, Lucki made his triumphant return with two albums: "Freewave 3" and "Days B4 III." 
"Freewave 3" depicts Lucki at rock bottom; the often-nihilistic tracks feature the 22-year-old rapping about his ongoing struggles with addiction and his attempts to quit, his wish to be a better father to his son, and the end of a long term relationship. The album, released in February, finally brought him some long-deserved critical and commercial success. Now, with the release of "Days B4 III," Lucki is finally seeing the light at the end of the tunnel, and reclaims some of the youthful optimism that lurked in his earlier music.
"Days B4 III" features Lucki's writing at his best, with clever turns of phrase like "I already know that's cap, but I just wanna know what's on your head" on album standout "Left 4 Dead," or the hook on "Randomly" that features him laughing at past flames who now act as if they're his biggest fans—"My exes be fans of me, when it all got real, you ran on me / Two months ago, couldn't stand lil' me, now she wanna be a part of my fantasy / Feels so real, but how can it be? Now everywhere I go, cameras be".
Lucki's ear for great production is unmatched, with every track featuring the hazy, mysterious beats that he's known for. On the dreamlike, scintillating "Geeked," produced by Condo, Lucki raps about how his Trackhawk will make your foreign car look weak, and on the stripped-down "Go Away!!," produced by hometown Chicago producer DJ Eway, he wishes everything—from his girl to his addiction to his PO—would just, well, go away.
The closeout track "Last Time Mentioning (Good Riddance)" has Lucki recapping all the mistakes he's made, all the friendships he's lost, all the relationships that have ended and all the opportunities he's fumbled in the past few years. As the track title hints, Lucki's done reflecting on the past and is now looking ahead to the future. Not a bad way to start off a new decade.
-Kane Mitten, Arts & Life Editor
---
Valley – MAYBE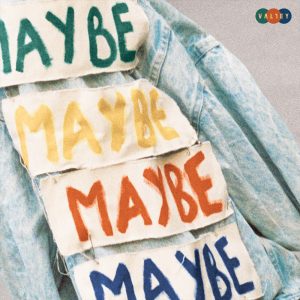 Old records, driving through the city at 2 A.M., a bored Midwestern suburb. "MAYBE" by Toronto-based alternative indie band Valley weaves nostalgia and a rose-colored view of the future together in a way few albums I've heard have ever pulled off. Even writing this while listening to the album for what is probably the thousandth time, I'm choking up and nearly at a loss of words for what this LP of about 16 songs has meant to me since its release in September.
"MAYBE" is a peaceful insurrection— a rejection of the mundane but a complete embrace of a less-than-glamorous existence. It tackles the generational cycle we so often get caught up in, the basic life goals we're expected to attain, the pressures of existing within a working-class society and dares to romanticize the dull aspects of suburban living. While hoping for an existence in which we get to create our own rules, it's a gentle reminder that existing as we are and being content in that can be just as satisfying. 
"Boys and Girls of 2018 and Everything in Between" ties the album together as a bittersweet acceptance of that generational cycle. "Park Bench" follows "Boys and Girls" beginning as an upbeat description of social pressures and an almost depressing view of the chaos in which we find ourselves living in. The song speeds up, growing louder and melodically mirroring that cultural chaos, yet serving a reminder that we are living, breathing and fighting. 
Valley's music became the soundtrack to my year. "MAYBE" is the backdrop of every defining moment I've had at 19 years old with songs like "Sports Car," "Bailey" and "Closer to the Picture." Valley manages to sprinkle existential dread disguised as a restless desire for something more through lyrics about love and loss and everything in between, proving eloquence can be simple. 
"MAYBE" contains themes relating to first love, discontentment and mundane adventures. "Headphones" tugs at the heartstrings, causing you to wish for something you're not even sure of yet. However, "Nowhere Fast" boasts a lyrical profoundness that will convince you to press the "replay" button for about an hour and a half.
"All the triumphs that I've had are hanging on the fridge, am I killing time or running out? All the precious things I do are always by myself," lead singer Rob Laska laments in "Nowhere Fast," using someone on an elliptical as the equivalent of going through life stuck in circles. 
We've all been there.
This album is senseless, yet sounds like some of the most profound and glaringly truthful pieces of art this generation has produced. Concluding with "Watery Brain," Valley takes the concept of a liquid mind swirling through the endless saturation of city life and ends the almost hour-long discourse on something as simple as feeling overwhelmed. "MAYBE" is a reminder that we are humans with irrational thoughts, complicated minds and a desire to be something. Anything. 
-Corinne Byrne, Assistant Arts and Life Editor
---
Maggie Rogers – Heard It In A Past Life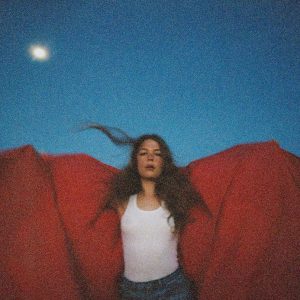 Like many musicians today, the world first heard of current Grammy Award-nominee Maggie Rogers when a video of her went viral. In 2016, a video of R&B legend Pharrell Williams listening to Rogers' song "Alaska" blew up, where he was visibly shaken and said he has never heard anyone like her before. 
Roger's music has a way of hitting you where you're most vulnerable while also making you want to dance. That's why Rogers' debut album Heard It in a Past Life is my top album of 2019.
"Heard It in a Past Life" follows Roger's journey as she leaves New York University's Clive Davis Institute of Recorded Music and begins her life as an artist. It's about losing control and "that moment when you stop making decisions and start remembering them," Rogers said in a tweet. It's the perfect soundtrack to grow to. 
I listen to "Say It" at least once a day. Rogers has confessed her love for dance music, and this track is its lovechild. You can't help but wobble a little to the chorus "I knew it when you walked my way/That I'd be begging you to stay/I couldn't say it to myself."
Another track constantly on repeat for me is "Retrograde," a song about defeat that is surprisingly upbeat. You can't help but feel some glimmer of hope even as Rogers sings "Oh, here I am, settling, crying out/Finding all the things that I can't do without." The bridge becomes a kind of mantra as you find yourself singing eyes closed tight, begging: "Oh, if only I could give in, if I could get out/Only I could break-in, if you could let me out." 
-Noelle Horn, Assistant News Editor
---
Tyler Childers – Country Squire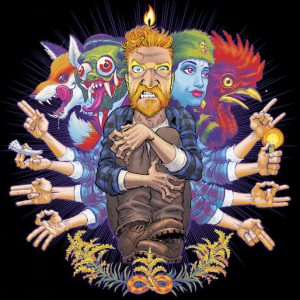 My love for country music has dramatically grown over the past year. I made my transition from hip-hop/rap to country with Thomas Rhett. When I first listened to him I hated his "poppy" country songs, but there were a few that stuck out to me. The biggest difference? The pure vocals over just an acoustic guitar. I've played guitar my whole life and value the expertise that it takes to master that instrument. Later on, I was introduced to what would be considered "bluegrass" or "folk" country. 
One day, my friends were listening to a song called Feathered Indians. I fell in love. I asked, "Yo, who is this?" They answered, "Tyler Childers, you haven't heard of him?" Dumbfounded on how I'd missed out on some amazing music for so long, I instantly looked him up and listened to him for the next 2 weeks. That's when I stumbled upon his third studio album, "Country Squire." 
"Country Squire" opens up with a nostalgic story of Tyler working at the paper mill and playing shows at local bars to get enough cash to build his "honey" her own "castle" (a 24 foot long camper) named Country Squire. The album continues to tell little stories here and there about his life and experiences he has either had or hopes to have. With two hit singles, "House Fire" and "All Your'n," his vivid descriptions and the tone in his voice entices you to take a second listen. You may hear or visualize something new with each listen. 
My favorite song on the album, "Peace of Mind," goes in depth on the story of a father trying to have some peace of mind as his daughter is growing up and he can't be there for her all of the time. He hopes and prays that nothing goes wrong and that whoever she ends up with treats her as if she's a princess. Hitting the 'ole heart strings is one of Tyler's specialities. 
The album wraps up with my least favorite (but still great) song, "Matthew." This song wraps up the underlying theme of the entire album—enjoying the little things in life, even if they are bad; a theme commonly found across all of country and folk music alike. 
If you are not into country, or even hate it. I advise you to branch out of that shell and take the time to listen to Tyler Childers pour his heart out into every song. You won't regret it. 
-Laine Harrett, Web Editor
---
Khalid – Free Spirit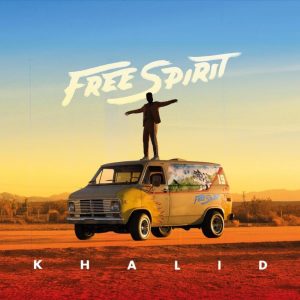 Arts & Life Editor Kane Mitten forbade any conversation about Khalid and how talented he is as an artist shortly before this album came out; this is my long-awaited opinion [Ed. note: citation needed] on his sophomore album "Free Spirit."
After spending the entirety of 2018 as a feature on several tracks, Khalid revealed what had been going through his life since we last saw him as an American Teen in 2017. On this project, Khalid creates more of a consistent theme with his songs with the majority being slower, pronounced rhythms contrary to previously when the songs battled back and forth between speeds.
The album pindrops us in Khalid's hometown of El Paso, Texas where we see the relationships that have formed since his debut and how they have shifted. In the opener, aptly titled "Intro", Khalid prepares the listener for the content ahead by making subtle references to the following tracks, talking about how grateful he was for the time spent with his former partner and his life as an adult.
Standout tracks include the lead singles Better, released off his EP, and Talk, which charted 8th and 3rd respectively on Billboard's Hot 100. Both details about the first stages of a relationship that was meant to stay between he and his partner and make up the majority of the upbeat tracks on the album. 
Songs like "Hundred" tell the new way he is treated around town now that he's a celebrity, "Everybody's angry and they're coming for me / But I can't give them energy that I won't receive." Khalid in response reminds himself that he has to continue his day and his missions regardless of his public opinion and learns to be his own accountability and his own confidant.
Other songs paint his view of being 21 in contrast to how he felt being 8TEEN. He's bringing the shots and confetti in "Outta My Head" and catching the northern lights in what feels like summertime in "Paradise," but in the title track you see he doesn't want to experience this feeling alone. He spends the chorus of "Free Spirit" calling for someone to enjoy this free life with him out of fear that he could "live and die alone, don't let me go."
The track reminds you what the whole album is about: being free. Whether Khalid found that freedom in being 21, or being single and reminiscent of a failed relationship or in the people he's surrounded by at home, he encourages the listener to be free in all these aspects.
"The growth of that experience throughout the middle ground of American Teen and Free Spirit, I loved every moment of it but I felt I had to mature lot," Khalid said in the 'Storyline' notes for the album on Spotify.
-Josh Kelly, Managing Editor
---
Jetty Bones – "-"
For me, 2019 has been a year of growth and change. It seems only fitting that the soundtrack to the toughest parts of my year was Jetty Bones's latest release, "-" (pronounced hyphen). The EP is a bit darker lyrically than the band's past releases but it paints an honest picture of growth and progress within one's self. Themes of mental health, trauma and abuse are constant through the tracks and make leader singer Kelc Galluzzo into someone that anyone can relate to. 
The first time I heard this EP I was sitting in my dorm room making photos about mental health. It had just came out and I was using it as background noise while setting up my camera and lighting. However, once I started listening to it more and analyzing the lyrics, I started to really connect with the songs. The upbeat and energy filled instrumentals juxtapose the heartbroken and frustrated lyrics. I think that is what makes the EP work so well. It breathes new life into the emo genre and sets Galluzzo apart from others in the scene. 
The track that stands out to me the most are the third track "the part:". "the part:" to me, is a song about needing someone to talk to and finding out that they weren't the best person for you. It feels like a conversation from Galluzzo with someone else and they are not listening to anything she says. It becomes too hard for the two and one person ends up leaving. This overall theme really hits home in the outro of the song, a monologue from an Siri style automated voice that repeats the phrases "I swear everything is fine" and "I feel like you don't listen to anything I say."
I had the pleasure of seeing the Columbus natives perform in Columbus over the summer and they absolutely blew me away. Galluzzo was so full of energy while performing and it was apparent that she puts everything into her music. During her set, she told the crowd how important mental health is to her and how it is okay to not be okay. I think that this mentality really shows in the EP. Galluzzo doesn't have it all figured out and she is not always okay. Mental health has been a big aspect of her past music and is what drew me to her in the first place. She has created a safe space with this release and has allowed people to experience her growth and progress not only as a person, but as an artist and musician. This has been her strongest release to date and I cannot wait to see where she goes in the future. 
-Maya Shaffer, Assistant Photo Editor
---
The Brook and the Bluff – First Place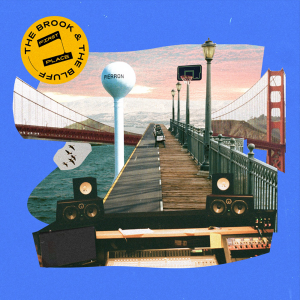 The pure love I have for "First Place" is unreal. The Brook and the Bluff released this, their first full length album, in October of this year. With the perfect culmination of indie, folk, pop and everything coffee-shop-daydream, there's no way to lose when listening to these ten songs. 
The very first time I discovered B&TB was almost two years ago when they opened for Judah and the Lion. I can remember thinking, "how good can this small band from Alabama even be?" Now, after dancing and smiling my heart out throughout their entire set—and every time I've heard them for the past two years—I feel ashamed that the thought even crossed my mind.
B&TB has an unparalleled energy that is incomparable to any other artist I've heard in my life. They never take themselves too seriously and aren't afraid to have fun. I think that's a bit of the appeal with a smaller band, because they aren't obligated to make any kind of specific content. "Shelby", for instance, was written about their old tour van that broke down when traveling from state to state. 
There's not a bad song on "First Place". I would list my favorites, but I would end up naming the entire album. There is one shining star, though: "Father Mckenzie". This song, pulling inspiration from The Beatles' "Eleanor Rigby," made me cry the first time I heard it. The entire song is enchanting in a way I can't even describe.
I know I'm not the biggest music expert hanging around The Northerner's block, but I know that this album has the power to make me happy when nothing else can. Between singing in the shower and screaming along in the car, there's nothing else I would rather be listening to. 
-Abby Behrens, Video Editor