Fall 2017 Editor Farewells
As the semester comes to a close, our graduating (or, nearly graduates, to be factual) seniors say farewell. 
December 7, 2017
We would type some goodbye cliches–that would probably reference Dr. Seuss–but instead, your faithful team of Northerner staff members will leave you with this: you're pretty swell. 10/10, would work with again. Here's some sentimentality, delivered straight from the cool folks themselves. 
Cole Grecco, Arts & Life Editor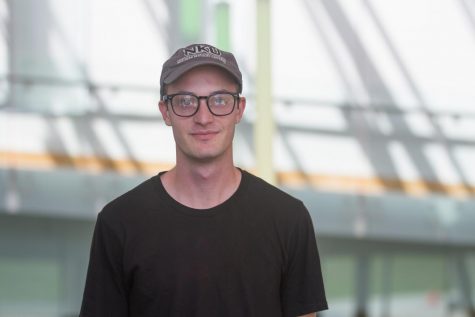 On Sept. 8, I was biking through Cincinnati on my way to cover Ubahn Fest. With only a half mile to go an SUV lurched out of a parking garage and slammed into me. I was fine, my bike wasn't and the man in the car didn't seem to care.
So I locked my bike up and walked the rest of the way there where I got to see 2 Chainz roll around the stage on a pink wheelchair.
I feel like that story is a pretty good summary of my time with The Northerner. Maybe it was rough getting to Ubahn, but the end result was cool.
The first story I ever tried to write is still sitting in Google Doc purgatory (sorry to the people I interviewed from the McDonald's at Marshall University, your story isn't getting published). There's probably a few others I've ditched along the way as well.
While those have come and gone, I've had the chance to write and cover some really great stories and talk to people I'd have never interacted with without The Northerner.
The Northerner allowed me to go to Ubahn Fest for free, call The New Pornographers band, let me write the multimedia package about the Newport skatepark and interview Daryl Harris, who repeatedly proves that he's the coolest person on this campus.
I've also had the ability to work with some incredibly smart and talented people. Coming to NKU I'd never written a news story and The Northerner taught me how to write far more than any class was able to.
To be honest, I'm sad to leave newsroom. It's been a blast talking about bad music with Mack and Jude, complaining about Al Dente with Nicole and wondering why Chris hates Derek Jeter so much.
Thanks for reading all my stories even if you only did it when they were near the Police Beats or because you're my grandmother (big shoutout to Nana).
Tommy Bailey, Video Editor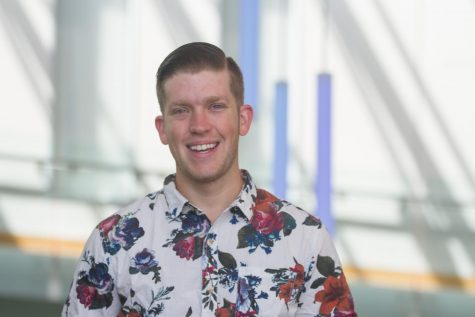 It is hard to believe that my time here as video editor at The Northerner is almost over.  It doesn't seem like that long ago when I was excited to see my stories were being published for the first time. I am now a week away from graduating and completing a five-year-long journey that has completely shaped the person I am today. The memories I have made at this university will be some I cherish for the rest of my life.
My first few years at NKU, I was not involved in any extracurricular organizations. By joining The Northerner, I was able to meet so many amazing people who have helped me become a better journalist. Without this news organization I would have never been able to cover and capture moments like the men's basketball team, the NKUnity event or the DACA protest downtown. Reporting on things like this for The Northerner helped provide career opportunities while still being enrolled in classes.
I will always be grateful for that as well as the faculty at NKU that have taught me many valuable lessons in journalism. While this is my final week as video editor, I know that The Northerner will continue producing powerful content each day for this university.