OPINION: On a cruise a student explores the disconnect between nature, humanity
April 22, 2017
Courtesy of my grandmother's graduation gift to me, my family and I went on a seven-day cruise to the Dominican, Virgin Islands, and Puerto Rico. The trip was a surprise and I did not have the heart to tell my grandmother that I was not exactly fond of cruises. The issue with cruising is that it does not represent authentic travel, but, rather, serves as an ideal representation of consumerism.
As I did all the things my family had planned—swimming with the dolphins, snorkeling through the reefs and dancing all night long—I could not help but to feel guilty as I watched my family and other passengers on the boat indulge in consumerism. Meanwhile, the impoverished people inhabiting these islands and the land in which they resided were being taken advantage of. I could not help but ask, what is going on?
Likewise Gloria Flora's "Remapping Relationships: Human Nature" article makes an excellent statement in the discussion about environment when she stated, "The conveniences of a 'modern' country insulate people; even the most basic needs of water, food, and energy are delivered from a supply chain so long and convoluted that consumers do not associate them with the natural world.  Sadly, the deleterious effects on nature of those alienated societies spill into air and oceans that know no boundaries."
Society is so incredibly out of touch with the environment that they actually think going out in nature means paying thousands of dollars to float around on a cruise ship with all of its modern luxuries. They want to stand on the edge of the ship and look out over the vast waters, but they never comprehend that the energy and resources the ship uses only hurts those beautiful waters and all of the ocean's inhabitants. The relationship between nature and man has become incredibly distant because of modern conveniences.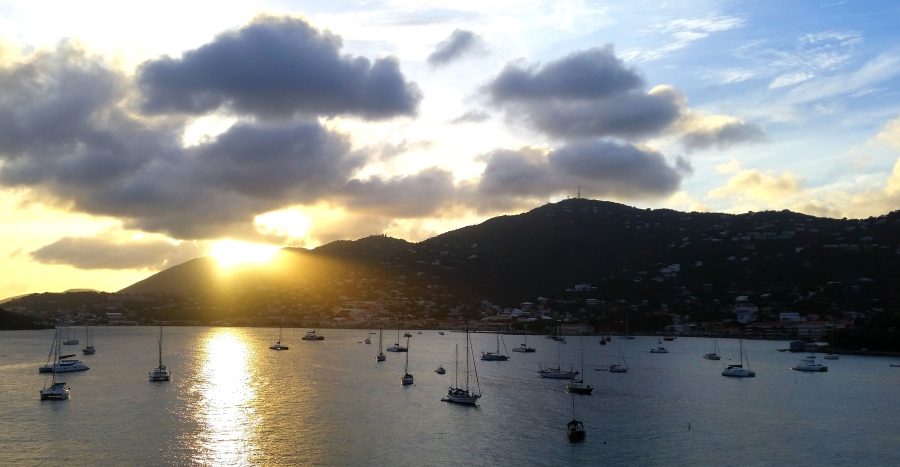 Once the boat docked on an island, the people would come in by the masses to get off the boat so they could wander the streets to purchase superfluous knickknacks and other made-in-China souvenirs. When analyzing the impact of consumerism and the environment, Flora, again, makes an excellent point, "…that stuff we accumulate so voraciously serves as metaphors for what we really want: freedom, comfort, happiness, beauty, security, respect, and love. But the reality is clear. The degree to which we use these addictions as substitutes for what we really want is directly proportional to the loss of the same for others Over There. The more we indulge our drive to consume and thus to feel good Here, the more compromised are the land and its people Over There— even if Over There is just across a state line or a North American country's border."
 I suppose my question is, how does society mend the gap between pleasure and nature? How do we, as a culture, unlearn what we have been raised to believe? In light of recent events, one group that gives me hope to answering these question is the National Parks System (NPS). Recently, they have been outspoken about their opposition to governmental policies intact that further harm the environment. By raising awareness, locals have begun to disapprove of harmful conditions because our beloved parks speak closer to home.
Some concerns the NPS have discussed on their website—and have even been vocal on social media—include rising sea levels, storm surges that threaten some coastal fortifications, historic cemeteries, and prehistoric shell middens like those at Everglades National Park; changing precipitation patterns have resulted in flooding in important landscapes and increased stress on historic buildings out West, including adobe structures at Tumacacori National Historical Park, and in higher latitudes. Delicate tools of wood and bone are exposed to air and rapid decay as snow and ice fields melt in places like Gates of the Arctic National Park and Preserve (Olson, 2017).
The relationship between society and nature remains largely passive. Science experts tell us there is conclusive evidence that we are causing extensive harm to the environment, while our government tells us to indulge in the destruction of its natural resources. I use the National Park System as an instrument to better illustrate how we can generate more of an awareness of our environment as a culture.
They serve as a resource to ensure the safety of our natural landscape, but also bring us closer to nature; the parks are free and inform us of not only our nation's history but the history of the earth itself. In doing so, their goal is to cultivate a sense of belonging and companionship with nature; once one has established a healthy relationship with nature via exposure, they no longer lust after material possessions, but rather, long for the freedom only nature can provide.
Resources: 
Olson, J. (January 28, 2017). National Park Service Cultural Resources Climate Change Strategy.               Retrieved January, from

https://www.nps.gov/orgs/1207/01-06-2017-cultural-resources-climate-change-strategy.htm

Flora, Gloria. (February 7, 2011). "Remapping Relationships: Humans in Nature".

The Post Carbon Reader Series: Culture and Behavior.

Retrieved from http://www.postcarbon.org/publications/remapping-relationships-humans-in-nature/