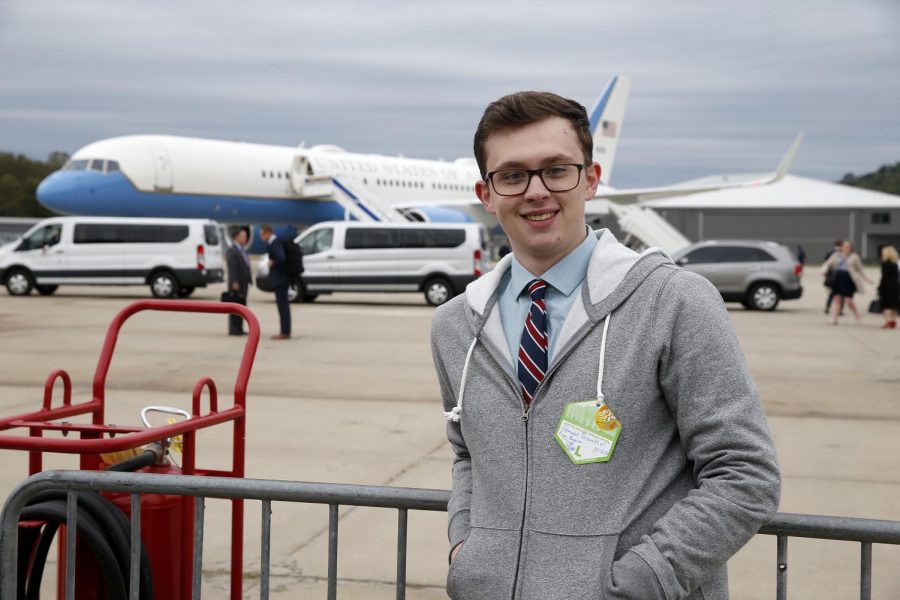 Sam Rosenstiel
When were you at The Northerner?
I wrote my first story for The Northerner in fall 2016.
When did you graduate? Major?
I graduated in May 2019 with a BA in JOU and an EMB minor.
What did you do at The Northerner? 
I started as a staff writer, moved up to copy editor and later became news editor. I was editor-in-chief last year.
What has your career been like since graduating?
I started at WCPO in July as a Real-Time Editor. This position has the duties of a web editor and assignment editor, and our team is also responsible for up-to-the-minute breaking news coverage. Before that, I covered local and state politics and general assignment stories for the Enquirer.
Shortly after I started at WCPO, I covered a mass shooting as part of the breaking news team after a gunman opened fire in a busy Dayton arts district. I've also written about North Korea and Otto Warmbier, homelessness, city and county affairs, and even Bird scooters.
How did The Northerner help you start your career?
From writing to source development to creating a good work ethic, The Northerner helped me in so many ways. I made professional connections that helped me land where I am today and got experience managing a publication, which comes in handy now that I work for a breaking news and planning team.
What's something you miss, or don't miss, about The Northerner?
I definitely miss the people and the campus, and I miss the late nights (since I've traded them for early mornings).
What is a piece of advice for current Northerner staff?
Advice to college students: Try everything! You're only in college once, so join as many clubs as you can. It's the place to discover what you love, and try and fail and succeed at a lot of different things. 
Twitter: @SamRosenstiel on Twitter and Facebook