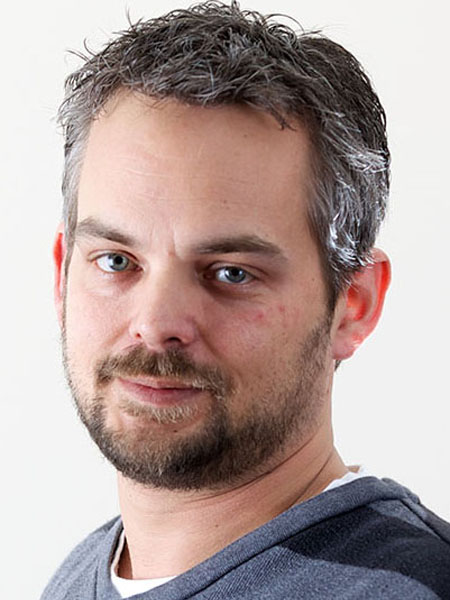 Forrest Berkshire
When were you at The Northerner?
1997-2001.
When did you graduate? Major?
May 2001, Journalism.
What did you do at The Northerner?
Volunteer staff writer (1997-1998), news editor (Fall 1998-Spring 1999); special projects editor (Fall 1999); managing editor (Spring 2000); editor in chief (Fall 2000- Spring 2001).
What has your career been like since graduating?
Graduated in May 2001 and got a job as a reporter at a tri-weekly newspaper in Kingston, Tenn., with Landmark Community Newspapers. Transferred to The News-Enterprise in Elizabethtown, Ky., in January 2002 and worked as until sometime in 2004, then switched to full-time photojournalist at the N-E until May 2007. Left journalism and went to work in public affairs for the U.S. Army as a civilian contractor at Fort Knox, Ky., where I ran a journalism internship program for 3 1/2 years. The last 18 months at Fort Knox I worked as a speech writer for the commanding general of Fort Knox and as a strategic communications specialist. In July 2012 I returned to journalism as editor of The Kentucky Standard, a newspaper covering Bardstown, Ky.
What's your current job?
Editor, The Kentucky Standard.
How did The Northerner help you start your career?
Gave me practical experience that helped me get my first job.
What's something you miss, or don't miss, about The Northerner?
College student life.
If your industry is journalism, how is it similar to The Northerner?
We are a multi-frequency weekly where I work now, so everybody has a hand in eveyr aspect of putting out a news product, from writing and reporting to taking photos to laying out the pages and transmitting to the printer. While at The Northerner, we were a small staff that had to do a lot of everything including production, so that gave me a better understanding than many of my peers on the big picture of what it takes to produce a newspaper.
What is a piece of advice for current Northerner staff?
There are fewer and fewer positions in journalism, so the more skills you have, the better your chances of finding gainful employment. Also, if you have any doubts that this is your calling, get out while you are young. There are easier ways to make more money. But if you are called to do it, then it is a very rewarding vocation.