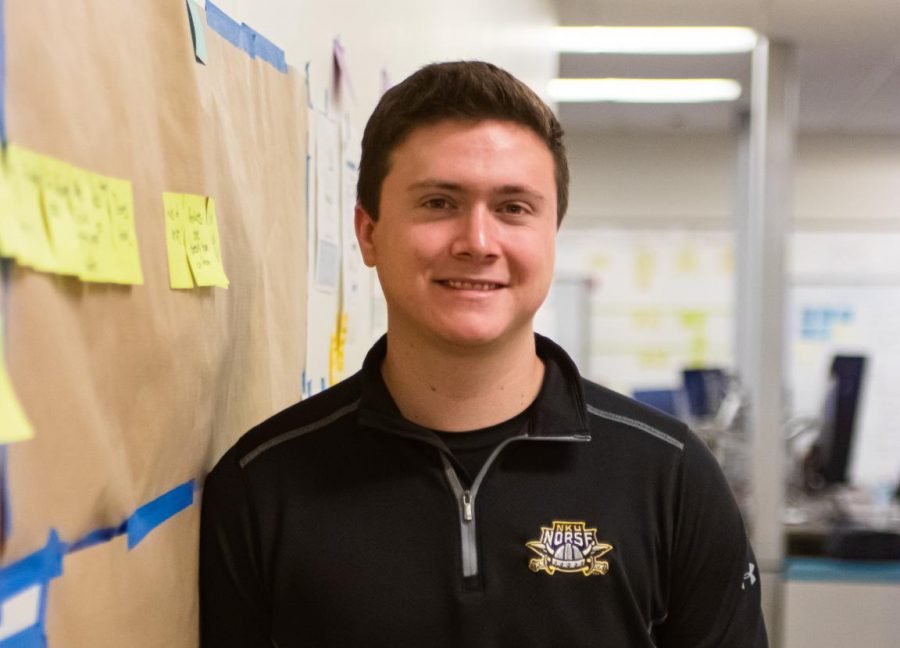 Derek Daley
When were you at The Northerner? 
2015-2017.
When did you graduate? Major?
I graduated in May of 2017 with a Bachelor's Degree in Media Informatics.
What did you do at The Northerner? 
At The Northerner, I was the Digital Content Manager. Within that role, I assisted the writers with creating the best possible display for their stories on the web. I created infographics, custom web pages, and many other things that helped the writers present their stories in new and innovative ways. 
What has your career been like since graduating?
My career since graduating has been a little bit of a roller coaster. Immediately after graduating I was hired at a startup named CompleteSet. CompleteSet was a TechStars graduate start-up, so it was pretty cool to transition into a job where the company was pretty well known in the startup community. I was hired to be their visual specialist. Mainly, I created videos and shot product photography. I was hired in May of 2017. However a startup is a dangerous place to work, and it ended up not working out and the company closed up shop around February of 2018. I took some time, and really thought about what I liked to do and pivoted my career to more of a design role. 
What's your current job? 
I took a contracting role as a Digital Designer for Kroger Digital in May of 2018. I contracted for them until April 2019 where I was brought on as an Associate Employee of the Kroger Co. I'm currently working as a Product Designer for Kroger Digital. I discover and design interfaces, features, and experiences for millions of Kroger customers across the united states. If you've used Kroger's website, you've most likely touched something that I have designed.
How did The Northerner help you start your career?
The Northerner was instrumental in helping me kickstart my career. The chaotic but fun experience of pushing a paper and web content out on a weekly basis is something that directly translates to a real-world professional position. Learning to work with a team to achieve a goal is something that The Northerner allowed me to learn early on in my college education, and I would trade that experience for the world.
Specifically, The Northerner really allowed me to grow in fields that I wanted to grow in. For me, my experience designing and coding my own webpages at The Northerner directly correlates to my current role at Kroger Digital.
What's something you miss, or don't miss, about The Northerner?
I miss the fun times on Tuesday nights in the newsroom, rushing out a paper, and the feeling of joy after all your hard work is experienced by the students the day after.
What is a piece of advice for current Northerner staff?
My piece of advice to The Northerner staff is to be thinking about the skills you are developing at The Northerner and how they will translate to your future career. I've found it's important to detail not what you've done, but how you've done it, as those skills that you develop are more important in the professional world.