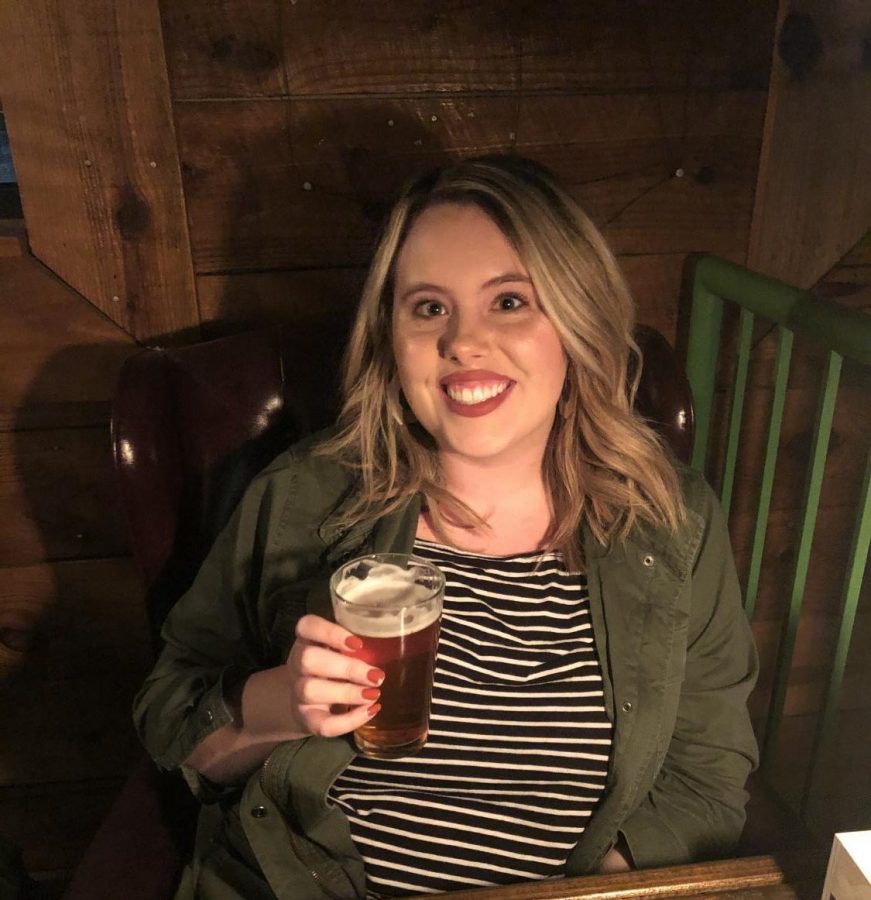 Brook Clifford
When were you at The Northerner? 
2012-2015.
When did you graduate? Major? 
I graduated in 2016 with a degree in Journalism and minors in Communication and Organizational Leadership. 
What did you do at The Northerner? 
I started out at The Northerner as a staff writer and the youngest one on staff, at that. I would write ANYTHING that was asked of me, and didn't have a preference of article genre. I then moved onto as the Sports Editor as a Sophomore and really enjoyed that. It was my favorite job on staff. Finally, I finished my last semester as Managing Editor and enjoyed getting to work with staff to do so.
What has your career been like since graduating? 
I immediately went to graduate school after graduating from NKU. I went to Indiana State University and graduated in May 2018 with a Masters in Student Affairs & Higher Education. In the January prior (2018) I began my first full time job as an Assistant Director of Properties at Alpha Omicron Pi International Headquarters.
What's your current job?
I was just recently promoted to the Director of Properties Operations at Alpha Omicron Pi International Headquarters in Brentwood, TN. I assist in overseeing our Assistant Director of Properties team, helping with day to day items, and general initiation of special projects.
How did The Northerner help you start your career?
The Northerner helped me gain the skills I desperately lacked before beginning college: the ability to work on a team, speaking up and speaking out, and general communication with those in authority. It assisted me heavily throughout college, applying and getting into graduate school, and finally obtaining my current job. It's helped me continue to improve in my work and take initiative when there is the opportunity.
What's something you miss, or don't miss, about The Northerner?
I truly miss the camaraderie amongst the team. They lifted me up through some really difficult times in my life and they helped me be a better writer and a better person. I credit Michele Day in helping me become the woman I am today by encouraging me to be better while I was at The Northerner. I miss her!
What is a piece of advice for current Northerner staff?
My advice for current Northerner staff is to not take yourself too seriously. While it's a serious job and an honor to work for the team, make sure you allow yourself to take it all in and to learn from everyone else. You are never the best but you can learn from some of them and it's an important opportunity.