"You learn to enjoy small things like amazing fruit or a simple smile."
August 21, 2016

Despite a language barrier, NKU anthropology students spent time at a sugarcane mill in and within the communities of Belize conducting interviews for their personal research projects.
Emily Fox and Bronte Murrell, both senior anthropology majors, spent a month in Orange Walk Town, Belize studying in the Ethnographic Field School. They conducted anthropologic research with nine American students and one Belizean.
Fox said the experience helped her gain a newfound appreciation for meeting new people.
"My hands down favorite part was meeting everyone," Fox said. "We would go from door to door to interview natives but one elderly man continues to stick out in my memory. He was so eager to invite me in and open up his life.
"He would take me around his house showing off things he had built and offering me gifts. You start to realize how much you enjoy the people rather than being in another country."
Murrell said the trip gave her a deeper understanding and respect for the Belizean culture.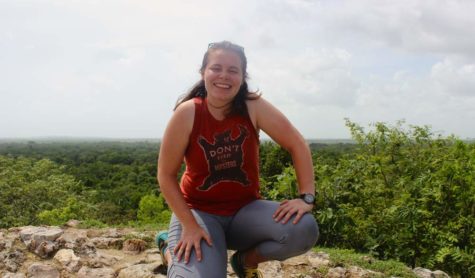 "As a person this has changed me in a million ways," Murrell said. "My life is completely opposite from others, but seeing it made it more clear. Simple privileges like air conditioning became a challenge, especially when being in a culture that works outside all day long."
Murrell said while she learned to appreciate the culture, the language barrier was a difficult challenge to overcome.
"Having to reach out to someone who speaks a language I don't know was something I found tough to get around," Murrell said. "I can't say I 'got around it' you just learn to make things work. Going up to practice my interviewing skills became frustrating at times, but being willing to put yourself out there is important. Learning outside of yourself and everything you know changes perspectives".
Both students received the International Study Abroad Scholarship and the CCSA Storyteller Scholarship, a scholarship proposing a project for each student to complete over their travels.
The trip came out to cost around $4,350 for each student, including lodging, meals, transportation, tuition fees and spending money. 
Each student chose something that could be beneficial to them even when their travels were over. Fox created a photo blog showing the Belizean culture and her own growth as a student through photographs over the month of her stay.
For Murrell, creating a story blog was one highlight of her trip. Murrell was able to express challenges and goals while being abroad while showing her personal thoughts through storytelling.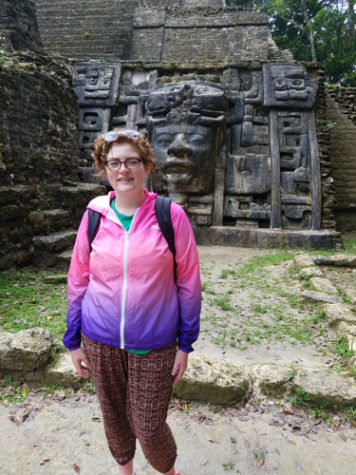 Fox said planning for the trip is not easy, but even the initial financial headache is all worth it.
"Not only did I study abroad for a month, but I now have experience with my ideal career and with something I love," Fox said. "I think as a student this is essential for the steps to realizing what you were meant to do with your life."
Murrell agreed that her study abroad experience helped her appreciate things in ways she never had before.
"You learn to enjoy small things like amazing fruit or a simple smile," Murrell said. "Before I went to Belize I had a picture in my head that wasn't even close to how it actually is. Belize has education and healthcare, I think the things people think about some places aren't really all that true."