"It's worth everything you have."
August 21, 2016

Connor Sullivan has a second family over 6,000 miles away.
While studyin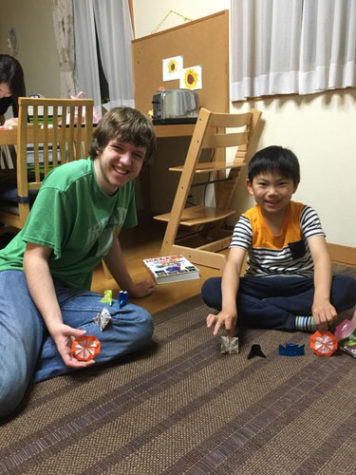 g abroad in Japan this summer, the senior computer information technology major lived with a host family in Nara.
"I'll admit, staying with a host family made me nervous at first," Sullivan explained. "They're more strict about certain things that I don't normally think twice about, like taking my shoes off and eating dinner with the family at the same time every night."
He said it was obvious that the family is a sacred part of Japanese culture.
"This ended up being my favorite part in the end because I made a second family in my eyes," Sullivan said. "Just by being put in a situation and learn how to get through it on my own made me learn more than anything."
He studied Japanese culture and women in Japanese literature during his time abroad. He also traveled to Nara, Tokyo, Hiroshima and Kyoto.
"I have always been interested in Japanese culture, whether it be food, music or media," Sullivan said. "I was excited to take on this opportunity and see somewhere I have always wanted to learn about. I always said if I had the chance I wanted to do it, and this was my chance."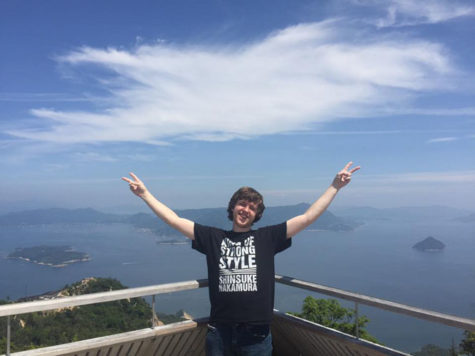 He received the International Study Abroad and Leon E. Booth Scholarships to help finance his studies in Japan. His trip cost about $6,000, including meals, plane tickets, transportation, attraction admission and lodging.
Along with a group of students, Sullivan observed everyday life in Japan, learning social norms and certain expectations.
"Everything is at the convenience of the people, everyone was going somewhere," Sullivan said. "There were no cars, and if you owned a car you were someone with a lot of money. Transportation was a big difference for me. Going place to place I would get looks from people. I was really just more concerned about embarrassing myself. I didn't want anyone to think I was being disrespectful."
Outside of the class Sullivan visited parks, shrines, arcades, karaoke and a LMC concert. Sullivan noted that shrines in Japan were used for both tourism and religious worship.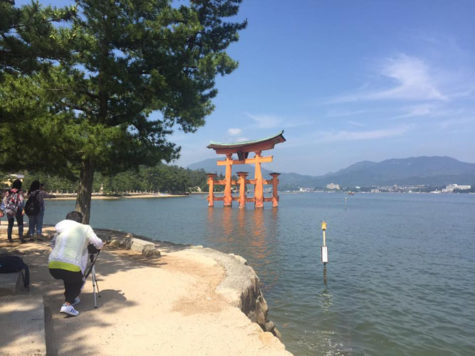 "Shrines were something that threw me off," Sullivan said. "Here in the U.S. if we used a church as an attraction people would easily get offended. But for the Japanese culture it isn't as offensive or closed off. Everyone had a different practice for different needs in their life and I liked that."
In the end Sullivan fell more in love with Japan. He wants to go back to study more places and broaden his perspective.
"It's worth everything you have," Sullivan said. "Learning outside of what you know allows you to grow better as a student."