"Some experiences can't be told."
August 21, 2016

He studied chemistry over the summer and conducted experiments in a lab, but Adam Cox's experience was far different than an ordinary summer class.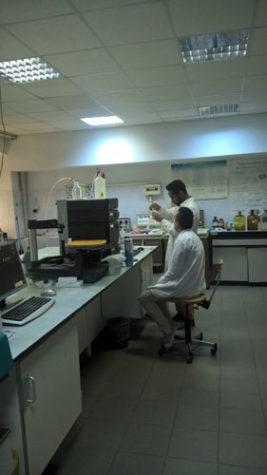 For 10 weeks, the senior studied introductory chemistry research and attended an international exchange seminar at the University of Babes-Bolyaifor in Romania with the help of Leon E. Booth, International Study Abroad and Institutional Study Abroad Departmental Scholarships.
"The process itself is not always going to be easy, but after all the work I put into it, it suddenly became possible," Cox said. "I was able to go through the program and place that I originally wanted to go through. With determination everything began to fall into place. Anyone who really wants it can do it."
On a daily basis Cox was mentored by students and professors during hands on experiments, assisting around the lab, learning to read graphs and spending time getting to know the culture.
Outside of school, Cox became familiar with his mentors and the world he was becoming a part of.
"I came here feeling like I stuck out," Cox said. "I was the student that was starting from the bottom, everyone here was so experienced. Going into this was a bit daunting for me at first because I didn't want to mess anything up. I think that this can be a common fear for everyone. After awhile these professors and mentors became my friends and I learned that I can be confident in something I love."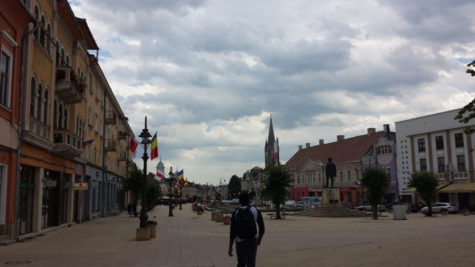 After his experience Cox realized he opened more doors and gained a better understanding of what he wants to do with his career after college.
"I feel like this opportunity gave me a chance to expand my skills and see what I really enjoy. NKU is one of the best universities at encouraging students and making them feel confident in undergraduate research,"Cox said.
Cox is adamant about getting others out there too.
"Some experiences can't be told," Cox said. "Sometimes you have to put yourself somewhere to be a part of things to actually understand something. Live life the way someone else does, step out of your comfort zone, and expand your thinking towards a certain subject. If you are even the slightest bit thinking of doing it, do it!"