Name, Image and Likeness: The hidden opportunities of college athletics
How Name, Image and Likeness, also known as NIL, has benefited and limited the athletes of NKU.
November 2, 2022
College athletics is amid one of the most dramatic changes it has ever seen, as schools and students navigate their newfound ability to monetize their own name, image and likeness (NIL).
NIL came into effect in June 2021 following a unanimous Supreme Court ruling. Alston v. NCAA et al. was a ground-breaking case which changed the landscape within the NCAA, allowing student athletes to make money from their college sporting identity.
Previously, student athletes had been restricted to working jobs that weren't linked to their identity as a college athlete. For example, an NKU soccer player couldn't be paid to run a soccer camp that would be advertised as "NKU soccer player boot camp."
However, since NIL, NKU student-athletes and athletes across the NCAA have been able to make money from their identities as college athletes.
Debbie Kirch, senior associate athletics director for compliance and student services for NKU athletics, joined the Norse in July 2014 as an athletics academic advisor. She was promoted to the role of compliance in 2017 and has a rich background in sports, previously coaching volleyball and working in athletic administration at the University of Wisconsin-Green Bay.
"I oversee the areas that student athletes have the most contact in, so I oversee academics, NCAA compliance, which now includes NIL, and liaise with just about everything in athletics," Kirch said.
Roberto Burlew is a junior organizational leadership major and defensive midfielder for the men's soccer team. You may have heard his name from Musical.ly, where he was able to develop a following of 74.6K prior to putting on his cleats for the Norse.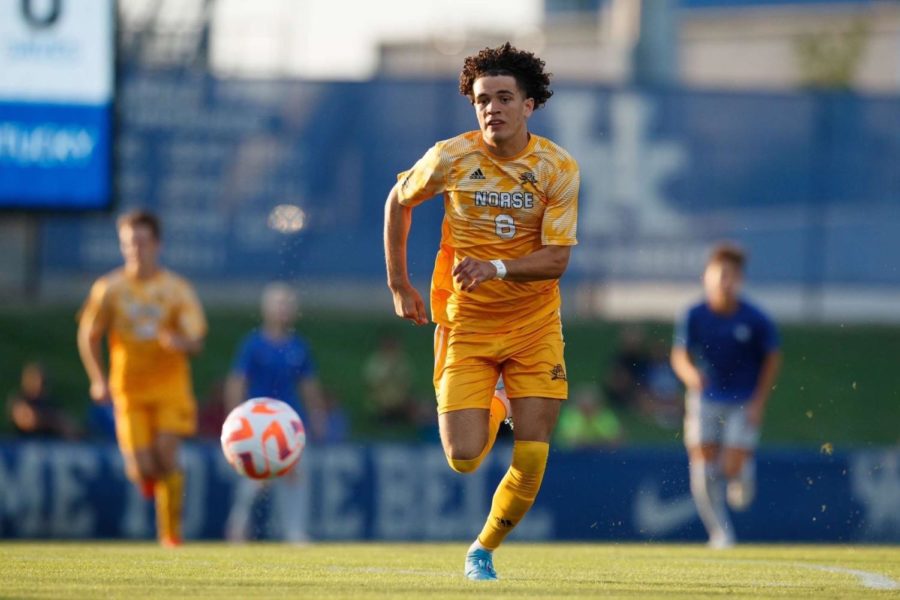 It is his large social media following that Burlew believes has enabled him to gain large success with NIL deals.
"It was very exciting, hearing about NIL and knowing I had all these followers. I knew I could capitalize on that," Burlew said.
BSB Group International, a marketing and management company that specializes in NIL for athletes, reached out to Burlew and he signed to them.
"They pitch me out to brands, and it saves everyone a lot of time. They have a big base with all of their athletes and know what is the best fit for each athlete and brand," Burlew said.
Since beginning his NIL journey with BSB Group in April, Burlew has had some standout deals. The most notable ones being with TIDL sport spray and Isotoner ZENZ shoes.
"Both of those were great brands for me, and the shoot days where we produced content for the socials was good fun," said the midfielder.
Following the completion of these deals, Burlew must ensure he discloses all his deals to the compliance office at NKU.
"We send out regular reminders to student athletes that they must disclose all their deals to us. The purpose of this is to ensure they are not breaking any of the state laws and potentially impacting their eligibility in the NCAA," Kirch said.
Seán Bohan, a native of Dublin, Ireland, is a sophomore organizational leadership major and goalkeeper on the men's soccer team.
Unlike Burlew, he is unable to complete any NIL deals while in the U.S as they would breach immigration laws and his F1 student visa.
The F1 student visa only allows students to work on campus for up to 20 hours a week and off-campus work is granted if it is linked to practical work for your studies, such as a paid internship.
The NCAA and ICE are yet to come to a decision, as it stands any deals created by international students while in the U.S could result in their visa being terminated immediately.
"We don't get the opportunity to work with brands or open any doors that could lead to something. It's already hard enough with all the restrictions we have," Bohan said.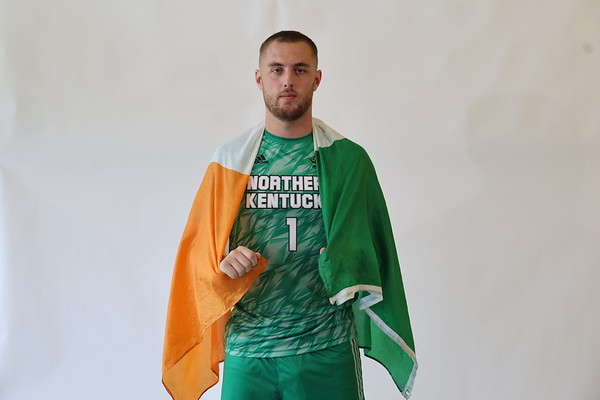 The compliance office is working closely with the international office to stay on top of any new regulations and hopes that the NCAA will push for international student-athletes to be able to participate.
"I just want the opportunity to work with some brands and see what I can achieve," Bohan said.
In July, the Horizon League announced an exciting and innovative partnership with Opendorse, an NIL marketing platform that allows student-athletes to market themselves and engage with a variety of brands to create deals.
Since the partnership, Opendorse has traveled to all the Horizon League schools to give workshops to their student-athletes.
"Opendorse was a great experience, especially for student-athletes who have no idea where to start and how to get deals," Burlew said.
The Opendorse app is available to all Horizon League student-athletes free of charge and allows them to carry out their deals.
NIL is in its infancy but has already had a huge impact on the lives of student-athletes. It has allowed them to begin to build their own brand and learn vital self-marketing skills.
A simple like or follow could be the beginning of a new opportunity and deal for that athlete.