Tom Poitras announced as new head coach for NKU men's soccer
Poitras has amassed 269 victories in his 28-year coaching career
January 13, 2022
The NKU men's soccer team has found their new head coach, announcing Tom Poitras as the fifth head coach in program history in a press release on Thursday.
Poitras comes to NKU from the University of Hartford, a school that he had led since 2011. Prior to Hartford, Poitras also coached Wisconsin-Green Bay, Southern New Hampshire and the University of New Haven. In his 28-year coaching career, Poitras' teams have posted a record of 269-186-71, and have qualified for the NCAA Tournament four times (four with Southern New Hampshire and one with Wisconsin-Green Bay).
Entering the 2021 season, Poitras' 265 career victories were the 25th most among all active Division I coaches, while his .588 winning percentage ranked 45th among active Division I coaches. 
"I'm excited to welcome Coach Poitras to NKU and Norse Nation! Tom is a proven leader of young people," Northern Kentucky University Director of Athletics Ken Bothof said in the press release. "He continues to find ways to connect with his student-athletes while promoting athletic and academic success. I look forward to our soccer program achieving at high levels in the Horizon League!"
During his coaching career, Poitras has helped develop 13 All-Americans, 46 All-Region members and 117 All-Conference members. In 2013, Damion Lowe, a three-year defender for Hartford, became the first Hawk in 17 years to get drafted by a Major League Soccer squad when the Seattle Sounders selected him eighth overall. During Poitras' coaching career, more than 20 of his players have gone on to play professionally.
During the shortened 2021 spring season, Hartford went 3-3-1 against their conference foes in the America East, as Poitras guided them to the America East Tournament semifinals, amid difficult circumstances with the COVID-19 pandemic. That 2021 team was fueled by six All-Conference honorees.
Additionally, Poitras' success with multiple soccer programs has extended into the classroom. Hartford had 23 America East All-Academic Team members during Poitras' tenure, including four each in both 2013 and 2014.
"I am excited to have Coach Poitras lead the Norse Men's Soccer program. Throughout his career, he has demonstrated the ability to build successful programs on and off the field. His passion for coaching and desire to build a championship level program at NKU shined during the search process," Dan McIver, NKU's Deputy Athletic Director said in the press release.
Prior to the start of his coaching career at New Haven University, Poitras played college soccer for Southern Connecticut State from 1987-1991. Poitras served as a four-year starter for the Owls and was instrumental in leading them to a Division II National Championship in 1987. After graduating, Poitras then went on to play two professional seasons with the Connecticut Wolves in the Interregional Soccer League.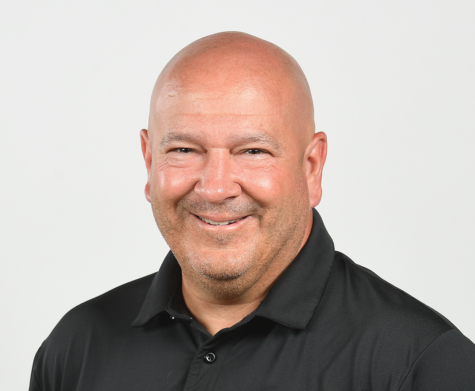 Poitras also holds a USSF 'A' coaching license, USSF National Youth License and NSCAA Premier Diploma. Additionally, he works as a US Soccer Developmental Academy Scout and has served as an Olympic Development staff coach in Regions I and II. He also was a USSF Coaches Licensing Program Associate Director in Connecticut.
"I want to thank Ken Bothof, Dan McIver and the entire search committee for trusting me to lead the Norse Soccer program. I am very impressed with all the success of Norse Nation and so many of its sports programs, and I look forward to working hard to ensure the men's soccer program is adding to these successes," Poitras said in the press release.
The Norse, under former head coach Stu Riddle, finished the 2021 season with a 6-11 overall record and were 4-6 in Horizon League play. In the season prior, the Norse had their most successful campaign in Division I yet, winning the Horizon League regular-season championship and reaching the Horizon League Tournament championship match.