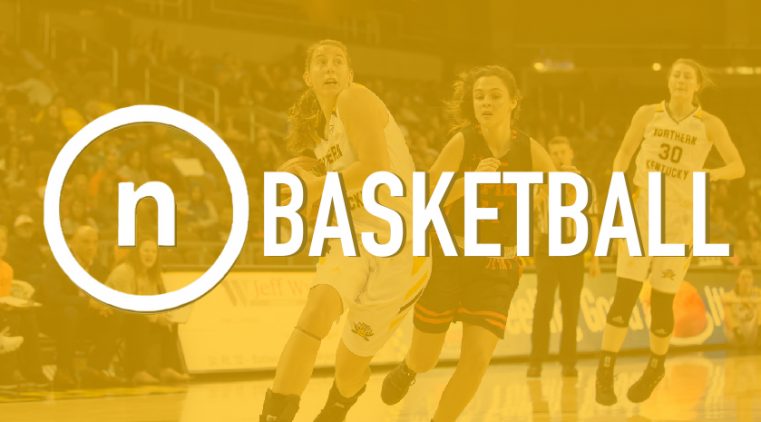 Sam Rosenstiel & Colin Johnson
NKU WBB adds transfer Lindsey Duvall
May 14, 2020
Head Coach Camryn Whitaker and the NKU Women's basketball team announced a new addition to their roster on Thursday, adding guard Lindsey Duvall from the University of Louisville.
A former five-star recruit out of Bullitt East High School in Mount Washington, Kentucky, Duvall joins the Norse as a graduate transfer and will have two years of eligibility with NKU.
We're excited to announce the addition of Lindsey Duvall (@Little_Duv5), a transfer guard from No. 6/6 Louisville, for the 2020-21 season! Lindsey will graduate over the summer and have two years of immediate eligibility with the Norse!

📝https://t.co/HaG8pM73Fp#NorseUp pic.twitter.com/dco1oZVWal

— NKU Basketball (@NKUNorseWBB) May 14, 2020
Duvall joins the Norse with a reputation of being an excellent shooter, leading the Cardinals during her redshirt freshman season in three-point percentage at 40.8 (20-49). The 5-foot-9 Duvall averaged 3.1 points per game in 6.4 minutes per game during her career at Louisville.
"Lindsey will bring a level of leadership, toughness, maturity and experience that will help our team reach our goals! She is a natural scorer on the offensive end and her experience at Louisville is going to raise the level of play in our gym each day," Whitaker said in a press release.
Duvall had a storied career in high school for Bullitt East, leading the Chargers to a record of 27-8 with 23.6 points and 8.3 rebounds per game during her senior season.
Duvall's senior season accomplishments led to her receiving the prestigious Kentucky Miss Basketball award for the 2016-17 season.
Duvall played 12 minutes of action during Louisville's win last season at NKU scoring five points, while adding three rebounds and a pair of assists.
Duvall is the fifth new addition to the Norse for next season, joining incoming freshmen Kennedy Igo, Emma Palmer, Christyan Reid and Ellie Taylor, as the team looks to build upon their 20-12 record from a season ago.