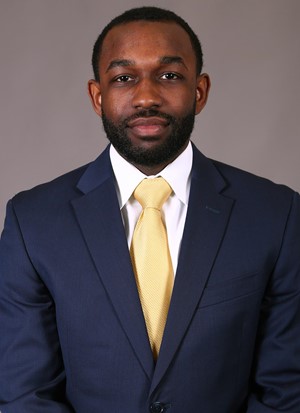 The leaders of the Norse
More about the people that lead the Norse to victory.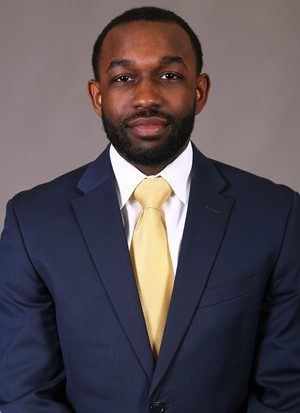 David Harris, Men's Basketball Assistant Coach
During Harris' first day on campus, he and assistant Coach McCormack were walking around NKU's campus and were greeted by several students. He knew he made a great decision. "The community has been great. The students have been great. Coach Horn has done a really good job of letting us know and letting the NKU family know that we're excited to be here and looking forward to the season." Harris has a more laid back coaching style; he connects with the players and enjoys joking around with them. He sees the coaching staff as balanced because of the different coaching techniques. "We're all completely different. Coach McCormack and Coach Haut and myself all have different personalities, but we all balance each other out." Harris is a Cincinnati native, so coming to NKU was a familiar choice. "I have a lot of friends here. Ever since college, I've always lived in places and kind of started over brand new, so this is nice going to a place where I can get places without needing the GPS."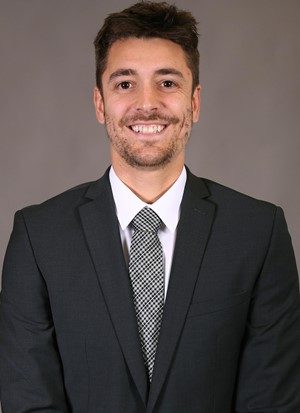 Simon McCormack, Men's Basketball Assistant Coach
McCormack previously spent time as Director of Program and Development at the University of Texas where he was a graduate assistant for two years. This is McCormack's first year being an assistant coach, and he's already enjoying the job. "There's a lot of similarities to when I was a grad assistant at Texas, just in terms of responsibilities of being on the floor and trying to get guys better, so it's been good." McCormack said that being a younger coach helps him to better connect with the players and the thoughts and feelings they're going through. He feels keeping in mind the players frame of reference mentally is important. McCormack is excited to be a part of a school where basketball is part of the tradition. "It's a basketball state. I'm coming from Texas, which was definitely more of a football state. So it's exciting to be just around a fan base that wants to win and wants to support their team."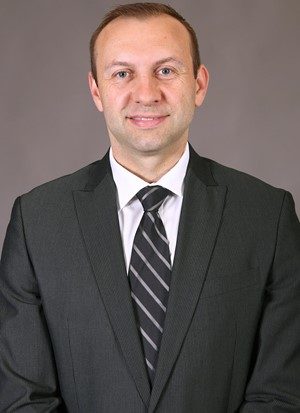 Eric Haut, Men's Basketball Assistant Coach
Fifteen years ago, Coach Horn gave Haut his first coaching job. Along with the community, it wasn't hard for Haut to make the decision to come to NKU. "The things going on here at NKU, the success they've had, the success they want to work toward. It's just an exciting opportunity." From day one, Haut has felt nothing but enthusiasm and excitement from the Northern Kentucky community. In his experience, he's been able to better gauge the rhythm of his teams by seeing the evolution of every team. Haut has noticed his players being able to back up the mistakes players make with information. "Well, now if I or someone on staff says to one of our guys 'hey, man you're not playing hard enough.' Well, we better have some information on what proves the fact that they're not playing hard enough besides just our own observation with our eyes." Coach Haut is already known for his energetic demeanor and his new baby boy, Karter.
We're going into Week 3 of Fall Workouts with this @Eric_Haut_NKU energy! #TGIM pic.twitter.com/0jB4Cjxnap

— NKU Men's Basketball (@NKUNorseMBB) September 16, 2019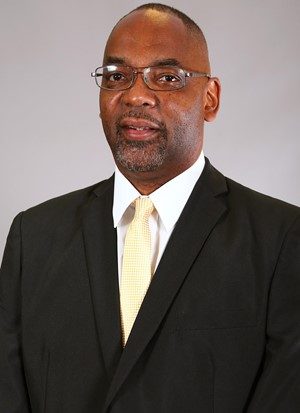 Lester Rowe, Women's Basketball Assistant Coach
Rowe comes from a background of winning and elevating players to a new height. Rowe's past eight seasons have been at WVU as an assistant coach, where the team's had seven straight winning seasons, a regular season Big 12 Championship, a Big 12 Tournament Championship and five NCAA Tournament appearances. He's recruited and developed seven All-Big 12 selections, with four going to the WNBA Draft. So far, Rowe has noticed consistency in practice and a consistency in message to the team. "If they know what's expected, and you go to practice and you prepare to relay that message every day, it's like anything else. The more you practice it, the better you are." Rowe loves cooking and grilling with his three-year-old grandson by his side.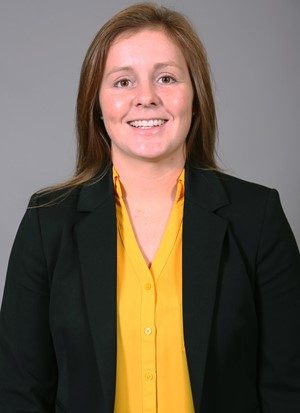 Kayla Kleifgen, Women's Basketball Assistant Coach
It's Kleifgen's fourth year at NKU alongside head coach Camryn Whitaker. Prior to NKU, she was on support staff at the University of Kentucky where Whitaker was an assistant. "We've been able to build such a great relationship over the years and knowing her previously coming from Kentucky together, very thankful and blessed that she brought me along." Kleifgen works specifically with the point guards during individual workouts. "I was a point guard, and so that's great to be able to connect with them in that way." Kleifgen also has the responsibility of an academic liaison, and directs recruiting for the team. "I love recruiting. It's one of my favorite parts of the job." Kleifgen enjoys connecting and building relationships with prospective players. Kleifgen is excited about the core group returning and how the returning players lead the newcomers. Something Coach Kleifgen loves to do is go fishing with her dad—she doesn't get to do it often, but enjoys doing so whenever she has a chance.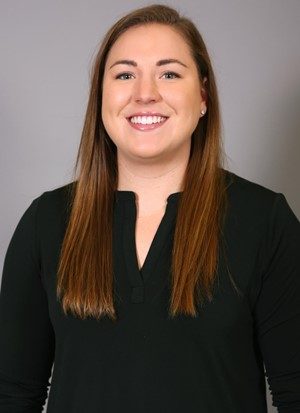 Lauren Stodola, Women's Basketball Assistant Coach
Stodola enters her second year as an assistant coach, but has been with Coach Whitaker all four years. Stodola started as a graduate assistant and later made her way into coaching. Due to her experience before being an assistant coach, she felt as if she knew exactly what Coach Whitaker wanted and how the flow of the team would work once on staff. "It was a good transition, but it's definitely more fun to be out on the court with our players and as an assistant coach." Outside of basketball, the coaches look to instill basic values into the team. "Whether it's in the classroom or on the court, say we are super prepared and we still end up losing the game. How do we bounce back? How do we recover? Those are really great life lessons that you learn as a student athlete."