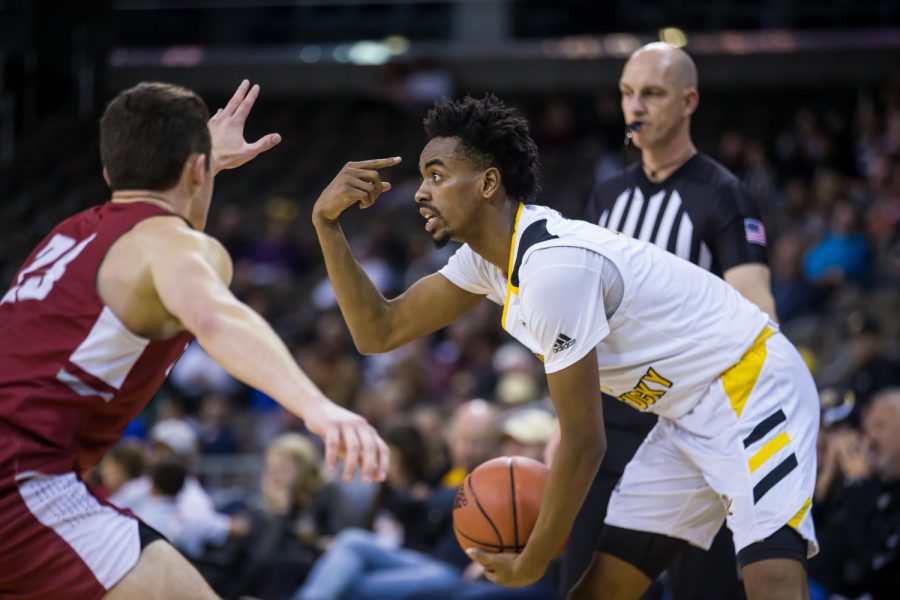 Games you don't want to miss
Over 20+ games to be broadcast.
Norse fans will have ample opportunity to watch the Black and Gold play in the 2019-20 season, even if they can't make it to BB&T Arena. The Northern Kentucky men's basketball team will have a total of five games broadcast on FOX Sports Ohio. These games include the Black and Gold's matchup with Eastern Kentucky on Dec. 8, Illinois State on Dec. 15, Milwaukee on Dec. 28, Oakland on Feb. 6 and University of Illinois Chicago on Feb. 16. 
The Norse also have a slate of games on the ESPN family of networks. All of the women's games are on either ESPN+ or ESPN3. Highlighting the women's schedule is the matchup on Dec. 8 when the Louisville Cardinals come to Highland Heights for a matchup. The women's team will also compete in Florida International University's tournament this season, Nov. 29 to Dec. 1. The Black and Gold are scheduled to take on Jacksonville State University and Florida International University during this tournament. 
While most of the men's contests are on either ESPN3 or ESPN+, there are a couple of bigger matchups that will be on ESPNU as well as ESPN2. The two games that are being shown on ESPNU this season will be when the Norse take on the Raiders from Wright State. The first matchup will be on Jan. 24 in Dayton, Ohio and the second will be here in Highland Heights, Kentucky at BB&T Arena. 
This year's non-conference slate for the men has been upgraded from prior years and features  two SEC schools. The first of the two takes the Norse to Columbia, MO where they will take on the Missouri Tigers on Nov. 8. The second will take place at the end of November in Fayetteville, AR where the Norse will take on the Arkansas Razorbacks. Both of these contests drive Northern Kentucky's strength of schedule up from where it has been the past few years.